Online English: Online.
-Voxy-
We are currently seeking high-quality English language teachers to teach task-based, online private and group classes using only authentic materials. The purpose of Voxy's online teacher-led classes is to complement the language training and instruction that learners get with our self-study product. We offer private and group English classes via video chat to Voxy learners, where they can benefit from personalized instruction tailored to their real world needs.
Italy: Mantova .
Be Happy di Ilaria Rota &C.S.a.s.
PINGU'S ENGLISH MANTOVA is looking for a
TEACHER OF ENGLISH FOR CHILDREN (ages 2-11 years)
Native level or bilingual speaker of English, willing to learn, develop professionally and work in a dynamic and motivated team environment. CELTA or equivalent certification preferred.
Car and driving license preferred.
China: Zibo, China.
Zibo First Leap
International Teachers bring our pre-made curriculum to life in the classroom. Rather that teaching English as a subject, you will be teaching English through fun, interesting, and engaging subjects -- like math, science, drama, and more!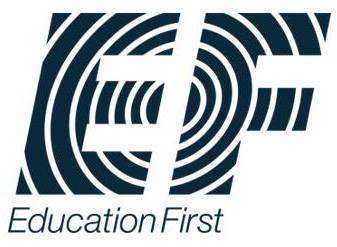 Deadline: Thu 31 Oct 2019 00:00:00 UTC
China: Hangzhou, Xiaoshan.
EF Education First
High School Teacher
Deliver courses to a high academic standard
Evaluate student progress, give accurate assessments, and provide guidance for improvement
Maintain a healthy working environment and comply with school standards
Develop, update, and maintain materials for current or future courses

Deadline: Wed 20 Nov 2019 00:00:00 UTC
China: Wuhan.
Giraffe English
Giraffe English is looking for passionate & enthusiastic staff to join our team of educators. At Giraffe, we are not only ESL teachers but members of a supportive community made up of staff from around the world. Students at Giraffe range from 3 to 12 years old and our curriculum revolves around creating an enriching environment. Giraffe also has many opportunities for career advancement, holds numerous events throughout the year, and is an ideal place to gain experience while living abroad.


Spain: Granollers, nr Barcelona, Spain.
Cambridge School
Cambridge School Vallès Oriental (nr Barcelona), Spain has vacancies for native-level, CELTA-qualified English teachers for the 2019-20 academic year. Teachers will have a mix of childrens', teenagers', adults' and in-company groups.

We have 100 teachers, 10 centres and a supportive, professional, friendly work environment. We offer ongoing professional training and development as well as an excellent salary and terms and conditions. Read the full job ad for more information.

Deadline: Thu 31 Oct 2019 00:00:00 UTC
Italy: Padova.
British School Group Srl
British School Group - Padova is now looking for native level English speaking teachers available to teach immediately. A teaching experience of minimum two years and the Celta/Telf certificate are essential requisites.
Part-time positions available.
Fixed monthly salary.

Deadline: Thu 31 Oct 2019 00:00:00 UTC
Ireland: Bray, Co Wicklow.
Brook House School Colegio Los Sauces
We offer you a supportive working environment.
Opportunities exist beyond our November-December course for the right candidates.
China: ChongQing.
American Eagle Institute
Follow the teaching schedule to teach kids English:
Monday to Friday: Two days off per week (depends on your teaching schedule).
Office hour: 14:00 pm -20:00 pm (Including teaching hours)
Sat. and Sun. : 9: 00 am. to 6:00 pm.
24-26 lessons per week (45 minutes for each lesson, no more than 20 teaching hours per week)


Deadline: Wed 15 Jan 2020 00:00:00 UTC
United Kingdom: Multiple.
Anglo Ltd
Are you already planning ahead for next summer?
Then you're the kind of well-organised person we need for our summer management teams.

Anglo Ltd is looking for Diploma (Level 7) or equivalent qualified EFL specialists to help run our busy summer schools across the country during the summer 2020.

Positions are residential and run throughout July, with some posts starting at the end of June and running to mid-August.

* Denotes EU nationals preferred