Teacher Training Directory - Spain
CALL RIOJA
Contact: Mark JOHNSTONE
CALLE JUAN LOBO, 2 - 1
LOGRONO
LA RIOJA
Spain
ES26001

Tel: +34 941100083
Email: Click to email

Course: CAMBRIDGE CELTA
Location: LOGROÑO (SPAIN)
Final Qualification: CAMBRIDGE CELTA CERTIFICATE

Description:
Cambridge CELTA course for Teaching English to adults to be held 2-27 July in Logroño, La Rioja (Northern Spain) with the collaboration and guarantee of IH Barcelona. Course Fee 1600€ including Cambridge exam fee. Places limited. Help can be given for those course participants needing accommodation in Logroño during the course. Participants should be over 18 with a high proficiency in English and a degree or similar higher education qualification. Applicants will be interviewed by IH Barcelona staff prior to confirmation.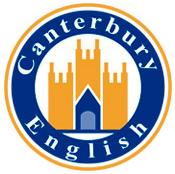 Canterbury English International TEFL Certificate Course
Contact: Richard Clarke
Calle Claudio Coello 50, 1 Int. Izq.
Madrid
Madrid
Spain
28001

Tel: 917585620
Email: Click to email

Course: Canterbury English International TEFL Certificate
Location: Madrid, Spain
Final Qualification: TEFL Certificate

Description:
Sunny, Amazing & Exciting Madrid Spain. TEFL Certificate Program & GUARANTEED TEACHING JOB with us!!!
Your Passport for Adventure & Something New!
Don't Delay! Apply for Sunny, Amazing & Exciting Spain Today!

The 120 hour Canterbury English International TEFL Certificate Program. Offered year round (including June) with a guaranteed teaching position with Canterbury English. All TEFL students are given paid classes during the third week of the course, if they wish, or they can wait until the course ends to accept classes.

We are currently accepting applications for this school year. A university degree is preferred, but it is not required to apply and be accepted into the program. This is the best time in over a decade to come to Spain. The dollar has never been stronger. Also, we supply security for non-EU members to live in Spain by providing student visas free of charge. In addition, Canterbury English TEFL is directly involved in English language summer camps.

TEFL Programme Cost: 1095 euros

FINALLY, WE ARE CURRENTLY OFFERING A 30% DISCOUNT ON THE GARCIA LORCA SPANISH SCHOOL'S 80 HOUR INTENSIVE SPANISH COURSE FOR ONLY 499 EUROS TO ALL OF OUR TEFL STUDENTS.

FOR MORE INFORMATION:
Send us an E-mail to info@canterburyenglishtefl.com

OUR CONTACT INFORMATION:
Canterbury English TEFL
C/ Claudio Coello 50, 1 Int. Der.
28001 Madrid
Spain
Tel: +34 637 747 234
www.canterburyenglishtefl.com
E-Mail: info@canterburyenglishtefl.com

ALSO, CHECK OUT :
www.canterburyenglish.com for updates and photos.

Visit us at:
Canterbury English International TEFL Certificate Course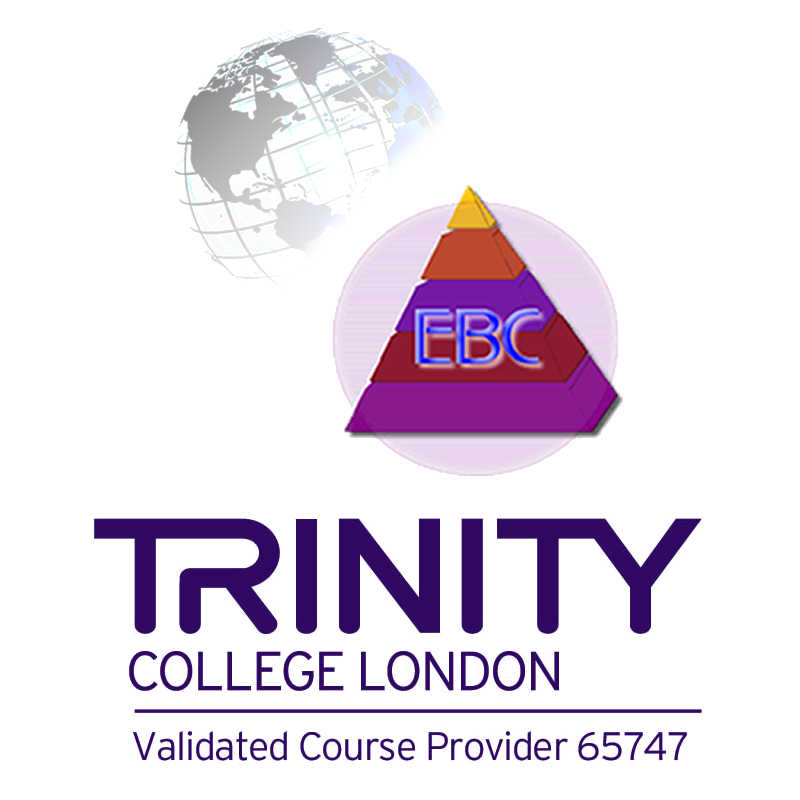 EBC Servicios Linguisticos Europe
Contact: Tita Ashton
Calle Orense 16, 2E
Madrid
Spain
28020

Tel: +34 915553975
Fax: +34 91 770 2112
Email: Click to email

Course: EBC Tinity College CertTESOL
Location: Madrid Spain
Final Qualification: Trinity College CertTESOL

Description:
The EBC Trinity CertTESOL qualifies you to teach English as a foreign language and gives you the hands-on experience you need to work as a TEFL/TESOL teacher around the world.

The course comprises 150 hours, a significant part is supervised group teaching practice, peer group and individual teaching sessions. Students are split into small training groups each with their own trainer and their own classroom. We strongly believe in keeping our groups small, so you get personalised attention and value for money training.

The basis of the Trinity CertTESOL course is Communicative Language Teaching (CLT). CLT is a comprehensive, communicative approach that values fluency, keeping learners productively using English in the classroom, and enabling them to take responsibility for their own learning.

Trinity CertTESOL qualified teachers can find a ready market for their certificate and skills in most businesses, corporations and educational institutions.

For those going back to university, you can get up to 60 university credits.

Every EBC Trinity CertTESOL course is externally assessed by a visiting Trinity College moderator.


EBC's full-service support includes travel help, accommodations, TEFL/TESOL training, the Trinity CertTESOL certificate, job interview preparation and the worldwide, lifetime job placement program. With this program, you can get an English teaching job anywhere in the world.

Visit us at:
EBC Servicios Linguisticos Europe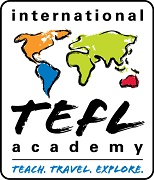 International TEFL Academy
Contact: Get TEFL Certified to Teach English in Spain
916 W. DIversey Pkwy
Chicago
IL
United States
60614

Tel: +1-773-634-9900
Email: Click to email

Course: Accredited 4-Week TEFL Classes in Spain (Barcelona & Madrid)
Location: Barcelona & Madrid
Final Qualification: Accredited 4-Week TEFL Classes in Spain (Barcelona & Madrid)

Description:
Want to get paid to live abroad in Spain?

ITA offers TEFL classes in Spain (Barcelona & Madrid), Online, and in 25 locations worldwide. If you're passionate about learning Spanish, we also offer a student visa program that allows Americans to work legally in Spain while attending Spanish and cultural classes for the year.

Program Highlights:
*Earn a lifetime, accredited TEFL certification that will qualify you for professional English teaching jobs in 80+ countries!
*Work together with your ITA Advisor one-on-one to create your plan for teaching English abroad in Spain. All of the ITA staff have lived abroad & been in your shoes. We're ready to help you!
*With ITA's lifetime job search guidance you'll have the knowledge & resources to find professional teaching jobs in the most popular cities in Spain like Madrid, Barcelona, Seville, and Valencia.
*Learn from our university-level instructors in our Online & In-Person TEFL classes. Every ITA TEFL class requires live practice teaching to get the confidence you need to run a classroom abroad.
*Join ITA's exclusive community of world travelers & teachers in Spain & around the globe! With more than 20,000+ alumni worldwide, you can connect with fellow ITA grads, share travel tips, and help each other get settled abroad.

Visit us at:
International TEFL Academy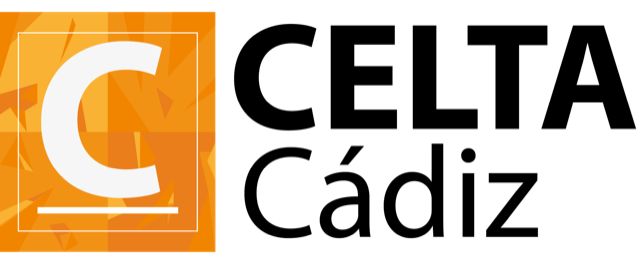 Tenidiomas
Contact: CELTA CADIZ
Caracuel, 15
Jerez de la Frontera
Cadiz
Spain
11402

Tel: 0034956324707
Email: Click to email

Course: CELTA 4-week course in Jerez (Spain)
Location: Jerez de la Frontera
Final Qualification: CELTA

Description:
A 4-week full time CELTA TEFL course in Jerez de la Frontera, southern Spain, run in the month of July by Tenidiomas the Cambridge Assessment Teaching Qualifications and Examinations Centre for the province of Cadiz. A wonderful opportunity to gain an internationally recognised teaching certificate whether preparing for your gap year, initiating a career in EFL or contemplating a total career change.

The course combines theoretical and practical training sessions at our language school in the heart of the historic town centre where we have been organising both English and Spanish language courses since 1985, giving trainees the opportunity to experienc life in a real school environment surrounded by English langiage learners of all levels. The town itself is home to sherry wineries, flamenco bars and the famous Andalusian Riding School with ample opportunites to relax in the cobble-stoned squares lined by orange trees and enjoy the wonderful climate of southern Spain, just 20 kilometres from the beaches of the Atlantic coast.

Visit us at:
Tenidiomas
Train To Teach
International and accredited 4-Week TEFL course in Mexico that will upgrade your resume. The most budget-friendly way to travel! Choose ITTO TEFL - TESOL Programs!
Click to find out more.
Modern, internationally accredited course with dedicated trainers and staff supporting you from start to finish. Job guarantee, housing and visa support, extensive resources, prime location, small class size.
Click to find out more.
4 week intensive courses with hands-on teaching practice, to gain the necessary skills for effective teaching. Support and professional feedback from our experienced Cambridge CELTA tutors. Reserve your place today!
Click to find out more.
Trinity CertTESOL in the heart of Edinburgh. Extensive support throughout the 4-week course from our experienced and dynamic tutors. Enjoy our modern facilities and full access to our extensive resources!
Click to find out more.
Take a Cambridge CELTA or Trinity CertTESOL course with Cactus and get a guaranteed interview. Choose from teaching positions in the UK, Spain and China, among others!
Click to find out more.
Join our highly-rated, accredited course. Hands-on practice teaching with adults & children. TEFL-ize yourself with TEFL International Prague and acknowledge the advantages of small courses at a large family-run language school.
Click to find out more.