Teacher Training Directory - Vietnam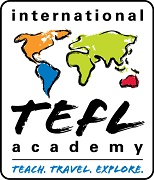 International TEFL Academy
Contact: TEFL Certification in Vietnam
916 W. Diversey Pkwy
Chicago
IL
United States
60614

Tel: +1-773-634-9900
Email: Click to email

Course: Accredited TEFL Certification in Vietnam
Location: Hanoi & Ho Chi Minh City, Vietnam
Final Qualification: Accredited TEFL certification for Teaching English Abroad

Description:
Looking for a world-class TEFL certification course for teaching English in Vietnam?

ITA offers accredited TEFL classes in Hanoi & Ho Chi Minh City, Vietnam; Online; and in 25 locations worldwide. All graduates receive lifetime job search guidance from expert advisors for teaching in 80 countries worldwide, including Vietnam, which is a top job market for teaching English in Asia.

Program Highlights

* Take an accredited Level 5 TEFL Class (4 weeks) in Hanoi or Ho Chi Minh City, Vietnam, taught by expert professors. Classes are also offered online and in 25 locations worldwide.

* Work together with your ITA Advisor one-on-one to create your plan for teaching English abroad in Vietnam. All of the ITA staff have lived abroad & been in your shoes. We're ready to help you!

* With ITA's lifetime job search guidance, you'll have the knowledge & resources to find professional teaching jobs in Vietnam and more than 80 countries around the globe.

* Learn from our university-level instructors in our Online & In-Person TEFL classes. Every ITA TEFL class requires live practice teaching to get the confidence you need to run a classroom abroad.

* Join ITA's exclusive community of world travelers & teachers! With more than 15,000+ alumni worldwide, you can connect with fellow ITA grads, share travel tips, and help each other get settled abroad.
Visit us at:
International TEFL Academy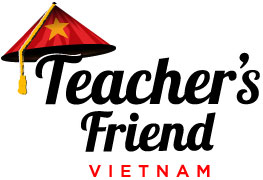 Teacher's Friend Vietnam
Contact: Georgie
43 Elms Avenue
Derby
United Kingdom
DE23 6FB

Tel: +84815743436
Email: Click to email

Course: 150 hour face to face TESOL
Location: Vietnam
Final Qualification: CERT IV in TESOL

Description:
Teacher's Friend Vietnam is a personalised service that cares about you.

TFV offers an internationally recognised CERT IV in TESOL in Vietnam (Hanoi and HCM) and Cambodia (Phnom Penh) that comes with dedicated job assistance. This comes with personalised support throughout your time in Vietnam, from someone who has been in your shoes. It includes observed teaching practice from an ESL professional and all the trainers are very experienced in both ESL teaching and teacher training and have taught extensively in Vietnam. We get exceptional reviews from past students.

Why Teachers Friend Vietnam?

Specialised- I only work in Vietnam (With an option to take the TESOL in Cambodia for a multi-country experience)

Unique- I am the only female who offers personalised support and a people-centred approach for moving especially to Vietnam and teaching English.

Personalised- I will make it all about you and offer you special support throughout your stay. Do it your way but with my help.

Empathetic- I am not a faceless organisation, I am a person, just like you, who has done what you are doing and who currently lives in Vietnam. I understand how you feel because I too did my TESOL and moved to Vietnam alone to teach English.

Reliable- I have people on hand, in Vietnam, to help you with everything you'll need from travel advice to visas, food and friends! I also have contacts and partners all over Vietnam who can help you find the best jobs available. I will go above and beyond.
Visit us at:
Teacher's Friend Vietnam
Train To Teach
Start your TEFL program with confidence. Study online at your own pace. Preparation classes for TEFL, TESL or TESOL. Complete our 10 hour preparation course. Choose one or more areas below to focus on. Study in any order.
Click to find out more.
Start a new career as an English teacher and teach anywhere in the world. Book your interview now!
Click to find out more.
Get the most out of your CELTA on our part-time 12 week course. Equips teachers for both face-to-face and online teaching. Gain a teaching qualification recognised world-wide.
Click to find out more.
Face to face (Vietnam/ Cambodia) self-paced and virtual classes (anywhere in the world). Includes practical placement and job assistance. Option to take practical in Vietnam/Cambodia with self-paced or virtual option.
Click to find out more.
Special pricing available for virtual CELTA sessions June and July 2020. See our website for full dates and costs details.
Click to find out more.