407

Job(s) Found

Deadline: Mon 01 Jan 2018 00:00:00 GMT
China , Guangxi, Hunan, and Guangdong
TICO English
TICO English needs ESL instructors to take positions in language centers, high schools, and kindergartens around China. The teacher will have from 20 - 30 teaching hours per week depending on which type of school they are in. Training and professional development is provided. Company is managed by a westerner.
View Details

Deadline: Sun 31 Dec 2017 00:00:00 GMT
Italy , Nardò (Le) Puglia
British School of Nardò
The British School of Nardo' (Puglia South Italy) is looking for an experienced and qualified full time English Teacher.
January - May 2018
University degree essential, a CELTA/TEFL qualification and 2 years teaching experience essential.

View Details

Deadline: Sun 12 Nov 2017 00:00:00 GMT
Indonesia , Surabaya, East Java, Indonesia
KELT
EFL teacher required for well-established(31years)private language school in Surabaya. Teaching mostly general English to children & adults.Must have practical EFL qualification:CELTA,Trinity(not online,week/weekend intensive)Teachers with an interest in,or experience with, very young learners preferred.Teach 20hours a week,5-day week,8 weeks holiday/year.Salary Rp.13.5 million a month after tax plus increments for experience.Housing,utilities & maids provided.The job starts January 8th 2018.
View Details

South Korea , South Korea
Top Placement In
In order to speed up the process, please send us an e-mail with the following:
1. Resume (MS word file, PDF file or written in an email)
2. A recent photo of yourself (Smiling, not with sunglasses )
3. Earliest available date
4. Your Nationality & current location
5. Applying for a position alone or with a friend/partner?

View Details
Deadline: Sun 03 Jun 2018 00:00:00 GMT
China , Zhejiang Province, China
Mecha Studio, China
- MECHA STUDIO - THE BRITISH-OWNED ETHICAL RECRUITMENT ADVISORY SERVICE -

* EXCITING NEW POSITIONS *

- KINDERGARTEN
- PRIMARY SCHOOL
- MIDDLE SCHOOL
- ADULTS
- YOUNG LEARNERS

* GREAT SUPPORT * COMPETITIVE PACKAGE * SEE INSIDE *
View Details
Deadline: Mon 31 Dec 2018 00:00:00 GMT
China , C709 Xiang Sheng Jie,zheng zhou, henan, P.R.China
Zhengzhou Zhongsheng Education Service Co. Ltd
We have a wide variety of teaching positions on offer in locations all over China. Our positions available from 3 years kids to adult, from English language teacher to Art and sports tutors. No matter what area you perfer, we can find a right position for you.
View Details

Deadline: Wed 31 May 2017 00:00:00 GMT
China , Xiaoshan, Shaoxing, Jiaxing, Ningbo
EF(Xiaoshan, Shaoxin, Jiaxing, Ningbo)
Teachers in Xiaoshan have a high focus on classroom practice, planning classes, continual professional development and service provision. We are a passionate group who understand that working as a teacher is a collaborative vocation.
We currently have 22 teachers on staff who hail from the US, the UK, Australia, South Africa, Canada, South Africa and of course China. Teachers range in experience from those who have just qualified to teachers with over nine years' experience.

View Details

Germany , Kiel, Germany
inlingua Sprachcenter Kiel
English Trainer (full or part time): Academic degree , Celta or TEFL or other relevant teaching qualification . Experience (ideally) Business Background (ideally) German (or at least another foreign language) Good mastery / feel for own language / language awareness . Driving licence (ideally) Commitment to career as EFL teacher Please send your CV to: Pritam.Biswas@inlingua-kiel.de
View Details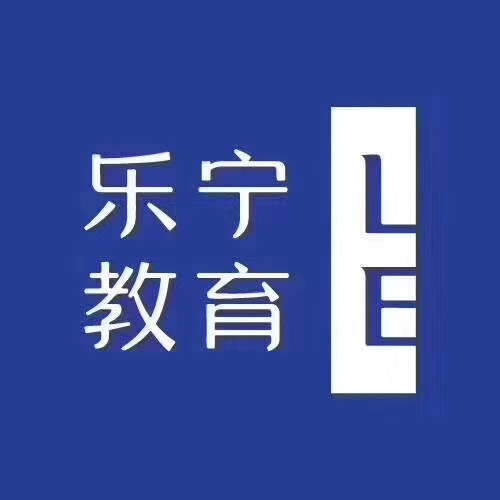 Deadline: Sun 31 Dec 2017 00:00:00 GMT
China , Shanghai
Shanghai Learning Education and Training Co Ltd
Responsibilities
· Planning and delivering lessons to young learners (ages 3-15)
· Using electronic media and courseware to teach English efficiently and effectively
· Evaluating student progress and providing ongoing guidance for improvement to their parents
. Participating in ongoing training sessions
· Participating in social activities with students organized by your school

View Details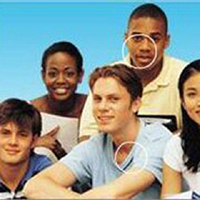 China , Beijing and other cities
GTunion
Great teaching jobs in China . Teach and travel to china !
We offer Free flight tickets to china , and 1500USD Relocation fee

View Details

* Denotes EU nationals preferred