Teacher Training Directory - Distance/Online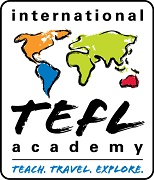 International TEFL Academy
Contact: ITA 170-Hour Online TEFL Class
916 W. Diversey Pkwy
Chicago
IL
United States
60614

Tel: +1-773-634-9900 (US)
Email: Click to email

Course: 170-Hour Online TEFL Class - Level 5
Location: Online
Final Qualification: 170-Hour Online TEFL Class - Level 5

Description:
Are you:

1. A native English speaker seeking a top-tier online TEFL class that will qualify you for English teaching jobs in more than 80 countries?
2. Looking for comprehensive personalized lifetime job search guidance from experienced advisors to help you find a job abroad?
3. Looking for an affordable, part-time online TEFL class that accommodates your busy schedule & will save you hundreds of dollars compared to a full-time In-Person TEFL class?

Then ITA's 170-Hour Online TEFL Course is the perfect fit for you!

Program Highlights

*Earn your accredited 170-Hour Online TEFL certification that will qualify you for thousands of professional English teaching jobs in 80+ countries! This online certification is accredited as a Level 5 Class by OfQual (U.K. regulating body for professional certifications), which is the same level as CELTA and other top-flight TEFL classes.

*Work together with your ITA Advisor one-on-one to create your plan for teaching English abroad.

*Receive personalized lifetime job search guidance from expert advisors & access to thousands of job boards, recruiters, preferred schools and more.

*Learn from our university-level instructors & gain hands-on classroom experience through the class's live practice teaching.

*Join ITA's exclusive community of world travelers & teachers! With more than 20,000+ alumni worldwide, you can connect with fellow ITA grads, share travel tips, and help each other get settled abroad.

Click the link to get a brochure!
Visit us at:
International TEFL Academy

Maximo Nivel
Contact: Maximo Nivel Online TEFL with Job Placement Guarantee
Online

Tel: +1 800 866 6358
Email: Click to email

Course: Online TEFL with Job Placement Guarantee
Location: Online
Final Qualification: 150-hour TEFL Certification

Description:
Step beyond traditional online courses. Dive deep into ESL theory, engage with expert trainers, and teach live English sessions. With 20+ years in the ESL realm, we've honed a program that's more than certification it's a launchpad for a global teaching career.

Highlights:
- Real-world teaching experience
- Tailored feedback via Zoom
- Self-paced: Perfect for busy lifestyles
- Job-placement guarantee post-certification

Tired of one-way learning with no real-world experience? Maximo Nivel goes beyond the ordinary. Our program doesn't just offer ESL theory; it immerses you in the art of teaching. Engage in interactive discussions with your TEFL Trainer, and get hands-on with 5 hours of live teaching to English students. Plus, benefit from 10 hours of personalized coaching via Zoom!

The online TEFL course is self-paced, ideal for working professionals or students. Complete it in 4-12 weeks from your home or favorite café. And once certified, our job placement guarantee ensures you're not just trained, but employed. With our support, you'll be equipped to embark on an exciting teaching journey abroad.

With 20+ years of experience since 2003, we're not just a TEFL provider; we're an established ESL institute. We've teach over 3,200 learners monthly across Latin America and online. Our unique perspective ensures you're not just certified, but truly prepared to teach in real ESL classrooms.

Start your teaching career abroad today!
Visit us at:
Maximo Nivel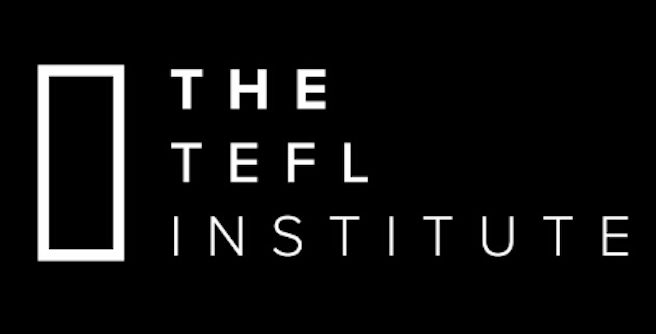 The TEFL Institute
Contact: Annelies Veenhouwer
6 Mornington Place
Greater London
London
United Kingdom
NW17RP

Tel: 0203 318 5366
Email: Click to email

Course: Teach English as a Foreign Language
Location: Online
Final Qualification: Level 5 TEFL Diploma

Description:
The TEFL Institute brings over 30 years of experience in the English as a foreign language (EFL) industry. Together with our team of academic educators, we will help prepare you to teach English and assist you in choosing the perfect TEFL certification online with practical and accredited TEFL courses.

The government-regulated Ofqual online Level 5 TEFL Course and TEFL Diploma courses guarantee the highest standard of teacher training, which means our TEFL training and teachers are highly rated and in constant demand by employers worldwide.

The TEFL Institute qualifications meet the very highest level. It also has the experience, global reputation and curriculum many employers respect and trust.

The online TEFL/TESOL course can be completed on any device. Download our TEFL app and work on your course from your phone or tablet!

The Level 5 TEFL diploma is a very valuable qualification that you will be able to make use of throughout the whole of your career. Even when you have finished travelling, teaching English online or abroad can be an advantageous way to earn a living or top up your primary income as a side hustle; you can gain your TEFL certification online. The courses we offer are accredited and regulated by recognised organisations, including OFQUAL, so you can be assured that your qualification is reputable and genuine. There are various ways to qualify to teach English abroad or online.
Visit us at:
The TEFL Institute
Train To Teach
Accredited 4-week TEFL course in Prague with job guidance worldwide. Our graduates are teaching in 60+ countries.
Click to find out more.
With 20+ years of ESL expertise, Maximo Nivel's award-winning TEFL course combines hands-on training with theory to successfully teach all over the world.
www.maximonivel.com
Reach more than 100,000 potential students each month with Train to Teach targeted advertising via our platform, social media, apps & newsletters.
Download our Advertising Media Pack
Step this way and join us in Chiang Mai, Thailand for an opportunity to teach English to the World: 4 weeks of onsite training including 6 observed teaching practices at local schools followed by a job guarantee.
www.seetefl.com