Teacher Training Directory - Distance/Online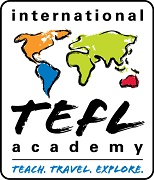 International TEFL Academy
Contact: ITA 170-Hour Online TEFL Class
916 W. Diversey Pkwy
Chicago
IL
United States
60614

Tel: +1-773-634-9900 (US)
Email: Click to email

Course: 170-Hour Online TEFL Class - Level 5
Location: Online
Final Qualification: 170-Hour Online TEFL Class - Level 5

Description:
Are you:

1. A native English speaker seeking a top-tier online TEFL class that will qualify you for English teaching jobs in more than 80 countries?
2. Looking for comprehensive personalized lifetime job search guidance from experienced advisors to help you find a job abroad?
3. Looking for an affordable, part-time online TEFL class that accommodates your busy schedule & will save you hundreds of dollars compared to a full-time In-Person TEFL class?

Then ITA's 170-Hour Online TEFL Course is the perfect fit for you!

Program Highlights

*Earn your accredited 170-Hour Online TEFL certification that will qualify you for thousands of professional English teaching jobs in 80+ countries! This online certification is accredited as a Level 5 Class by OfQual (U.K. regulating body for professional certifications), which is the same level as CELTA and other top-flight TEFL classes.

*Work together with your ITA Advisor one-on-one to create your plan for teaching English abroad.

*Receive personalized lifetime job search guidance from expert advisors & access to thousands of job boards, recruiters, preferred schools and more.

*Learn from our university-level instructors & gain hands-on classroom experience through the class's live practice teaching.

*Join ITA's exclusive community of world travelers & teachers! With more than 20,000+ alumni worldwide, you can connect with fellow ITA grads, share travel tips, and help each other get settled abroad.

Click the link to get a brochure!
Visit us at:
International TEFL Academy
Language Link
Contact: TEFL2GO
Russian Federation

Tel: +7-495-109-2700
Email: Click to email

Course: TEFL2go
Location: online
Final Qualification: certificate

Description:
Share your passion for English
TEFL2go is an online course that provides guidance on key approaches and techniques of Teaching English as a Foreign Language.

- Quality. Created by experts with decades of combined experience
- Flexibility. You choose when to study, so you can fit the course into your busy schedule
- Completely self-access. This course can be accessed on most devices so you can take your learning with you wherever you go
- Versatility. Suitable for a range of professionals. Whether you are interested in the basics or improving your skills with a specific age group

By the end of the course you will have an understanding of:
- Key approaches to Teaching English as a Foreign Language
- Key techniques used in the communicative approach
- Main principles of teaching skills and aspects of language
- Effective lesson planning
- Addressing the needs of different age groups and specialised classes
- Main principles of teaching English to young learners

Why Language Link?
- The best foreign language school in Eastern Europe
- Est. 1975, London and operating in Russia since 1994
- Cambridge authorized platinum exam centre
- Cambridge Assessment English recognized us as The best exam centre 2018-2019, The best inspections rating 2013-2018, The Best in work with - Preparation centres 2015-2016
- Own Academic Department
- The largest network of language schools in Russia

Try free demo and enroll to receive a 50% discount
220 110 (for first 10 Clients Every Month)
Visit us at:
Language Link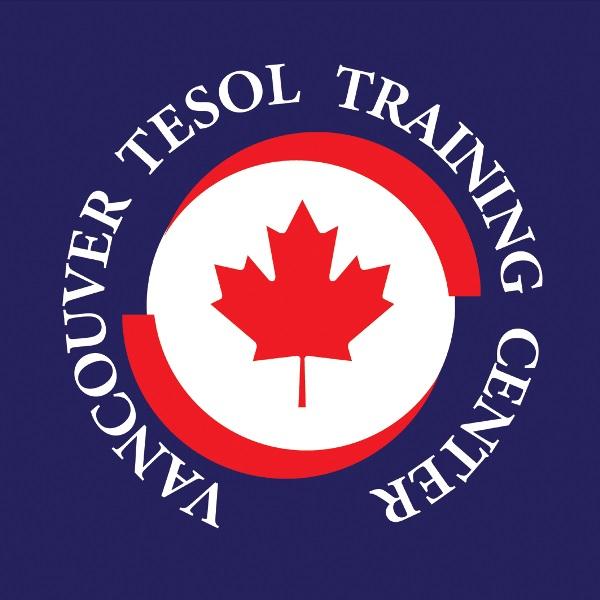 Vancouver TESOL Training Center - VTTC
Unit 100 - 132 East 14th Street
North Vancouver
British Columbia
Canada
V7L 2N3

Tel: +1 6045185748
Email: Click to email

Course: Online Certificate in TESOL (Master Course 120 hours)
Location: Canada Online/Distant Learning
Final Qualification: Certificate in TESOL (Master Course 120 hours)

Description:
Receive Your Accredited And Internationally Recognized TESOL Certificate

Advancing Excellence in English Language Teaching

The master course program in Teaching English to Speakers of Other Languages (TESOL) is for individuals who wish to build a career in the international field of English language teaching.


Why TESOL?

It is a must to receive the internationally recognized TESOL Certificate and License to teach English anywhere in the world. Our graduates successfully integrate into the international community of teachers and learners of English in countries where there is a need in professional providers of quality language education. Please join us to receive your worldwide recognized TESOL certificate. You will find this course of great benefit as you embark upon a career in TEFL/TESOL.


Who is TESOL for?

new teachers with no experience starting their career
teachers with some experience who want to develop their skills
first-language English speakers and non-first-language speakers
teachers who want to travel and teach English



Become an International Language Teacher
Our TESOL Master Course with practicum is recognized by International TESOL and will prepare you to teach English all across the world.


Teaching Practice
The course gives the trainees a chance to make practical use of their theoretical knowledge.
Visit us at:
Vancouver TESOL Training Center - VTTC
Train To Teach
Teach worldwide! Awarded Top TEFL Certification Program of 2018 & 2019 as well as Best TEFL Course for Job Guidance! Get TEFL certified in just 4 weeks and join our graduates who have taught in 60+ countries.
teflworldwideprague.com
Our mixed-mode course gives you experience in both face-to-face and online teaching, so you will be ready for any context. Applications open! Early bird discount available.
https://www.thelondonschool.it
Reach more than 100,000 potential students each month with Train to Teach targeted advertising via our platform, social media, apps & newsletters.
Download our Advertising Media Pack
Step this way and join us in Chiang Mai, Thailand for an opportunity to teach English to the World: 4 weeks of onsite training including 6 observed teaching practices at local schools followed by a job guarantee.
www.seetefl.com
Fall in love with this vibrant coastal city in northern Spain! At London School you can train to be an English teacher with one of the most experienced teacher training teams in Spain.
www.celtasansebastian.com