Deadline: Tue 05 Nov 2019 00:00:00 UTC
Spain: Barcelona and Turin.
marcus evans linguarama
Full time qualified and experienced Business English Trainers for Barcelona and Turin as well as locally based supply Business English teachers.

Deadline: Thu 07 Nov 2019 00:00:00 UTC
Indonesia: Surabaya, East Java, Indonesia.
K E L T
EFL teacher required for well-established(34years)private language school in Surabaya. Teaching mostly general English to children & adults.Must have practical EFL qualification:CELTA,Trinity(not online,week/weekend intensive)Teachers with an interest in,or experience with, very young learners preferred.Teach 20hours a week,5-day week,8 weeks holiday/year.Salary Rp.15 million a month after tax plus increments for experience.Housing,utilities & maids provided.The job starts January 7th, 2020.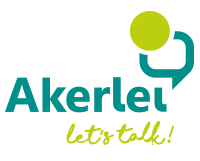 Deadline: Sat 30 Nov 2019 00:00:00 UTC
Spain: Ermua.
AKERLEI CENTRO DE FORMACION, S.L
CELTA/TESOL (or similar) qualified English language teachers required from now to end of June 2020 Ermua (North of Spain), to teach children and adults of all levels.
An average of 25 teaching hours a week, from Mond. to Fri. in the afternoons/evenings, although some lessons in the mornings are also possible.
Legal Spanish contract, full health & Social Security cover, paid holidays at Christmas, at Easter and national and bank holidays.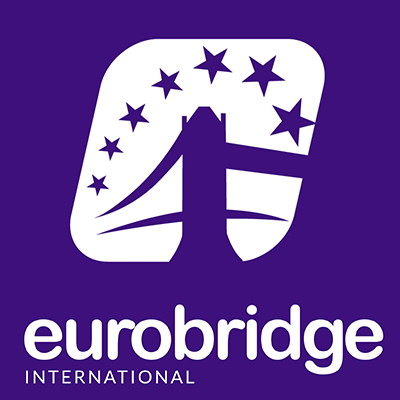 Deadline: Thu 31 Oct 2019 00:00:00 UTC
Spain: Alicante .
Eurobridge International
Eurobridge are looking for English teachers to work in our Language School in Alicante, Spain. We want enthusiastic teachers that are happy to work with children as well as adults. We would prefer English teachers that have at least a CELTA B qualification and we need someone to start as soon as possible.


Spain: Madrid.
Chester School of English
Chester School of English in Madrid, Spain is looking for full-time and part-time EFL teachers for the current academic year, for summer 2019 and for the academic year 2019-2020. Our full-time contract is for 25 teaching hours a week. Classes normally include both adult and children's classes as well as Cambridge exam preparation. We provide training and support through our Teacher Training department.
Saudi Arabia: Dhahran, Saudi Arabia.
Language Solutions International
English language instructors required for positions with BAE in Riyadh, Saudi Arabia. $4500 USD per month + accommodation with immediate and January starts.


Deadline: Mon 31 Dec 2018 00:00:00 UTC
Spain: Madrid, Barcelona, Andalusia, Galicia, Navarra, La Rioja and many other cities in Spain.
UP International Education
JOB DESCRIPTION
A few assistant teacher positions due to begin in January/ February 2019 are still available
Additionally our selection process for positions starting in Sep/Oct 2019 is already open.
ELIGIBLE: For more information please visit and apply via our website (link below).



Deadline: Mon 26 Aug 2019 00:00:00 UTC
Spain: Melilla, Spain.
British Centre of Melilla
We require EFL teachers starting immediately. The majority of our students are young learners from 3 years, however, we also have groups of teenagers, university students working towards the B1 and B2 and some adult classes both general and business. If you have a passion for teaching and would enjoy the adventure of living in a multicultural city like Melilla, the British Centre might be just the place for you!
Visit our website for more information.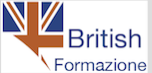 Deadline: Thu 31 Oct 2019 00:00:00 UTC
Italy: Livorno, Italy.
British Formazione
Responds to 50-60% of job applications usually within 21 hours
We are looking for an independent EFL teacher to do about 25 teaching hours a week - preparing students for Cambridge Assessment Exams (KEY, Preliminary, FCE and Advanced),
'CLIL' courses for young students at 'scuola media', teaching state school teachers, lessons in companies and lessons with military personnel. Some travelling may be required. Start date November 2019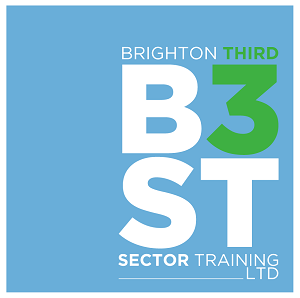 Deadline: Fri 22 Nov 2019 00:00:00 UTC
Spain: Seville, Spain.
Brighton Third Sector Training LTD
We are offering fully funded, paid, Erasmus Plus internships for 3 months in Seville beginning in January 2020

There are 9 positions available in schools and language academies in Seville to work as English teachers and teaching assistants.

For full job descriptions and to apply please visit the Internship Opportunities page on our website.

* Denotes EU nationals preferred