655

Job(s) Found
Deadline: Mon 31 Jul 2017 00:00:00 GMT
China , Shanghai
Shanghai Learning Education and Training Co Ltd
Responsibilities
· Planning and delivering lessons to young learners (ages 3-15)
· Using electronic media and courseware to teach English efficiently and effectively
· Evaluating student progress and providing ongoing guidance for improvement to their parents
. Participating in ongoing training sessions
· Participating in social activities with students organized by your school

View Details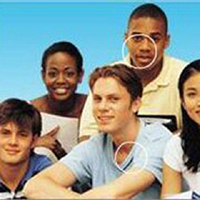 China , Beijing and other cities
GTunion
Great teaching jobs in China . Teach and travel to china !
We offer Free flight tickets to china , and 1500USD Relocation fee

View Details

China , Hangzhou
Leying Education
Job Description:
-Carry out the timetable of classes assigned by the DOS
- Give lessons about English language and foundation courses to both junior and senior learners, for example, Literature, Math, World History, Science, etc.
-Become familiar with the programs and courses of school.
-Develop and employ suitable supplementary materials as necessary
-Administer, correct and record the results of progress reports, tests and assessments for students
-Cooperate with the CM and DOS in ensuring t

View Details

Russian Federation , Chelyabinsk, South Urals
English Language Centre, Zoloterra Group
We are seeking 3 qualified teachers (possible a couple) to begin in August 2017. If you want to experience Russian life outside Moscow this could be the position for you. We employ mainly native speakers.
We fully reimburse airfare and visa costs. We offer: a monthly net salary 34 000 RUB for 140 academic hours with overtime available and official working visa, fully furnished private accommodation, medical insurance, mobile telephone, airport transfers and Russian classes upon request.

View Details
China , Dalian
Beijing Aston Educational Consulting Company Limited
Secure your position today and speed up the application process by emailing your resume and a recent photo to the Aston English Recruitment Department
View Details
Deadline: Thu 31 Aug 2017 00:00:00 GMT
China , Multiple cities
Rockies English Education
Rockies English Education is looking for responsible, dedicated, energetic, creative, out-going and qualified ESL teachers to join our team and teach in kindergartens, public primary schools and language training schools in cities throughout China. This is a huge opportunity for anyone with great English skills, a passion for teaching, and an interest in doing something new! You'll discover China, experience an amazing culture, learn Mandarin, all while helping children to learn a new language.
View Details


Deadline: Thu 31 Aug 2017 00:00:00 GMT
Poland , Lukow
Language Inspiration
Join our friendly & supportive team, only 2 hours from Warsaw!
Here you will have the opportunity to teach a wide range of ages and levels from Young Learners to Adults.
Both newly-qualified and more experienced teachers are welcome to apply, and there are many opportunities for teacher development throughout the school year.

View Details
Deadline: Fri 31 Mar 2017 00:00:00 GMT
United Kingdom , London
Guided e-Learning
GEL, the leading provider for online learning in English Language travel, is looking for a sales consultant to help manage our growing list of international clients and prospects. You will work with schools around the world and attend trade shows in Europe, the UK and North America.
View Details
Deadline: Thu 31 Aug 2017 00:00:00 GMT
South Korea , Daegu Metropolitan City
DaeguTEFLjob
If you are a native level English speaker with a Bachelor's degree and no criminal record and interested in teaching English abroad, please apply for English teaching positions with small-sized classes at private language schools in Daegu, the 3rd largest city in South Korea with its population of 2.5 million and over 1,000 current native English speaking teachers.
A flight ticket to or from Korea, rent-free fully furnished single housing, medical insurance etc. are provided.

View Details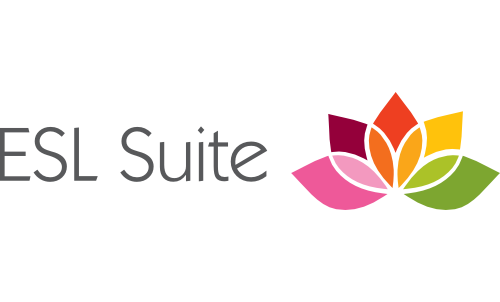 Deadline: Sun 04 Feb 2018 00:00:00 GMT
China , South Korea , Taiwan , Shenzhen, Shanghai, Guangzhou, Beijing, Tianjin & MORE
ESL Suite Consulting Co.,Ltd.
Seeking qualified teachers for Preschool, K-12, Universities, and Adults.

Various placements available, including:
*ESL / Oral English
*EAP / ESP
*Exam Prep (SAT, ACT, GAC, IELTS, etc.)
*Subject Teachers (Mathematics, Natural Sciences, Accounting, Music, etc.)
*Senior-level positions (Head Teacher, Director of Studies, Principal)

All teachers, regardless of experience level, are welcome to apply!

View Details

* Denotes EU nationals preferred