580

Job(s) Found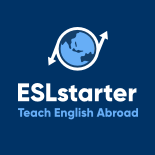 Deadline: Fri 21 Apr 2017 00:00:00 GMT
Japan , Tokyo, Nagoya, Osaka, Kobe, Kyoto, Kyushu
ESLstarter Ltd
- Private school teaching jobs in beautiful Japan, Tokyo & other major cities!
- JPY 252,000 (approx. £1,400 monthly) with bonus system
- Accommodation support
- Full training on arrival including TEYL course
- 6 weeks annual paid leave including 2 weeks at Christmas / New Year, plus Spring & Summer breaks
- Teach small classes of 1 - 6 students (average 3 students)
- 29.5 hours weekly teaching 50% adults & 50% children
- Average length of teacher stay on this program is almost 3 years

View Details
China , Beijing&Tianjin
Ideal Education Group
The commitments:
1) 20-25 face-to-face teaching periods each week. Each teaching period is of 45 minutes duration.
2) 10 office periods each week, each teaching period is of 45 minutes duration.

View Details

Deadline: Mon 31 Jul 2017 00:00:00 GMT
United Kingdom , Bristol, Dawlish, Folkestone, Swindon, Taunton, Telford, York
OISE Limited
OISE Young Learners' Schools requires residential and non-residential TEFL teachers for its 2017 summer courses.
Teaching for OISE involves small, intensive classes with a maximum of eight students. The syllabus has been created to provide ample material for both newly-qualified and experienced teachers, with excellent lesson plans.
Contracts are available for 1-6 weeks.

View Details
Vietnam , Ha Noi
ILA Vietnam
ILA is Vietnam's leading English language school with 31 centres spanning the length of the country. We employ more than 550 Native English Speakers and provide ongoing professional development and excellent career opportunities for all staff. ILA Vietnam teaches more than 40,000 students a year ranging from beginner to advanced level including IELTS, TOEFL and Academic English. Regulated by NEAS, we have small class sizes and offer all the support and resources a teacher could wish for.
View Details


United Kingdom , Bewdley, Worcestershire
Wise Owl English Language Limited
Wise Owl English is looking for a Director of Studies to lead a team of EFL teachers at summer school from 14 July until 13 August 2017. The summer school is located near Bewdley in Worcestershire. Residential and non-residential options are available. An ideal candidate would hold DELTA, DELTAM or TrinityDip. Some Master degrees could be considered if the content covers college management. Pay for full course: £3000
View Details

United Kingdom , United Kingdom
Bell Educational Services
Bell is recruiting enthusiastic, dedicated and responsible Activity Leaders, Houseparents and Course Assistants for our residential Young Learner Courses running at four UK independent schools between June and August.
View Details

Deadline: Tue 17 Oct 2017 00:00:00 GMT
United Kingdom , Ipswich, Monmouth or Diss, UK - residential, United Kingdom
Xkeys Limited
XUK Camps and Schools are looking for qualified EFL teachers to work in July and August 2017.The required start date is 7th July. We offer a competitive package including accommodation and training in a professional and well-resourced school.
Successful applicants will need to be enthusiastic and motivated, preferably with experience in teaching young learners in a summer school environment.
Flexibility, creativity and energy are essential qualities.

View Details


Deadline: Sat 01 Jul 2017 00:00:00 GMT
United Kingdom , Malvern
Abbey College
EFL Teachers usually teach 4 hours a day/4 days per week, some activities on those days with excursions on Wednesday & Saturday. Teachers don't normally work in the evenings. Teaching materials provided & full academic support from our year-round DOS.

The Welfare Manager is part of the Student Services team, responsible for the boarding & welfare, extra-curricular and personal development. For summer only and/or year-round from end August. Ideal to locate back in UK.

View Details

United Kingdom , Portsmouth, Hants, United Kingdom
LSI Portsmouth
LSI Portsmouth is now recruiting experienced, qualified and enthusiastic part time and full time teachers for General, Business, Exam, Pre-Sessional and ESP English courses.
Requirements: Minimum : degree plus Trinity Cert TESOL or CELTA plus 2 years Experience.

View Details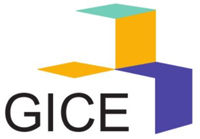 China , Beijing.Xiamen,Nanning
GICE Glacier International Cultural Exchange
GICE has 7 English schools in Beijing and planning to open 100 centers in different cities in China. GICE is also a team committed to helping young learners gain a greater awareness of the benefits and the knowledge obtained from cross-cultural experiences. We show our students how to learn English, a language that can open doors to other cultures. We help them to grow as young leaders.
GICE has a cultural exchange center and will offer you and our young leaners the chance to share ideas with t

View Details

* Denotes EU nationals preferred