Teacher Training Directory - Thailand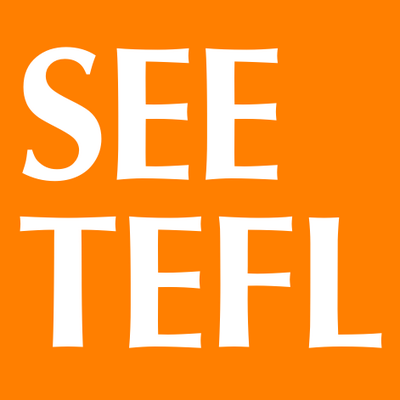 SEE TEFL
Thailand

Tel: +66 8854144
Email: Click to email

Course: SEE TEFL
Location: Chiang Mai, Thailand
Final Qualification: 120-hour Onsite TEFL Certification

Description:
SEE TEFL runs the industry standard onsite 120-hour 4-week certification program with 6 1-hour observed teaching practices and a job guarantee every month plus a paid internship program twice each year in April and September. Observed teaching practices are in local schools with real students.

Training focuses on developing practical classroom skills and language awareness. Also included are Thai cultural and language classes.

They offer visa and accommodation guidance and support.

SEE's training program is accredited by the Thai Ministry of Education and its management system is ISO 9001:2008 compliant. It's also a Teaching Qualifications United Kingdom (TQUK) approved training center.

There is an early-bird $200 discount for booking early

Visit us at:
SEE TEFL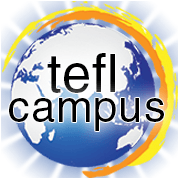 TEFL Campus
Contact: TEFL Campus Phuket
32/185 Phunphon Road
Talad Neua Ampur Muang
Phuket
Thailand
83000

Tel: +66819689334
Email: Click to email

Course: TESOL Training and Certification Course
Location: Phuket, Thailand
Final Qualification: TESOL Certificate

Description:
TEFL Campus facilitates Phuket's only TEFL training course with university-level accreditation. Our 120-hr, 4-week course is internationally recognized, externally moderated and licensed by Thailand's Ministry of Education.

Our course includes in-class study, observation of experienced teachers, observed teaching practice with real students, course materials, classroom assignments, language awareness exams and much more.

Our lifetime job support ensures you'll be able to find a well-paying position on Phuket, within Thailand or throughout Asia. We also provide pre-arrival visa support, 24-hr hour emergency assistance, travel advice, help with accommodation, a welcome meal and just about anything else you can think of.

Come to TEFL Campus Phuket and come see why over 99% of our graduates state that they would recommend us to a friend.
Visit us at:
TEFL Campus

UniTEFL International
P&S Building 3, 213/2 Huay Kaew Rd.,
Chiang Mai
Chiang Mai
Thailand
50200

Tel: +66 53-400-001
Email: Click to email

Course: UniTEFL Platinum Pack
Location: Chiang Mai
Final Qualification: N/A

Course: UniTEFL Gold Pack
Location: Chiang Mai
Final Qualification: N/A

Course: UniTEFL Silver Pack
Location: Chiang Mai
Final Qualification: N/A

Course: UniTEFL Bronze Pack
Location: Chiang Mai
Final Qualification: N/A

Course: GoTEFL Training & Placement Program
Location: Chiang Mai
Final Qualification: University degree holder, 21-45 years old, Native English Speaker

Description:
Your teaching career starts here! Get qualified to teach English anywhere in the world - live and work in some of the most amazing places. Our one-month TESOL / TEFL course in Thailand is designed and monitored by ESL experts with a hands-on approach that includes real classroom experience. The certificate is fully accredited by TEFL International, validated in the United States by Fort Hays University, and entitling you to a lifetime alumni membership of TI's network of 30 TESOL job centers in 20 countries. Taking your course in Chiang Mai is a relaxing, cost-effective, option. Trust us, we've trained more than 1,000 teachers!

Join us in April/May or September/October for our GoTEFL Training & Placement Program! Learn and train based on the UniTEFL curriculum, with the added bonus of a lower up-front cost and a guaranteed teaching job in Thailand to follow (with MediaKids Academy, Thailand's #1 TEFL job placement provider).

Whether you are looking for a guaranteed job, or would just like a TEFL certification in order to travel and search for your own - UniTEFL is here to train and support you! Contact us to find out about our monthly course with job search assistance, or for more information about our GoTEFL training and guaranteed job placement program in September.

Visit us at:
UniTEFL International
Train To Teach
Join our Saturdays part time CELTA course in Milan (October/November 2017-February 2018). Get essential skills and knowledge for teaching, support and professional feedback from our experienced Cambridge CELTA tutors.
languagepoint.eu
Teach English as a Foreign Language after your 4 week TEFL course. Choose from more than 20 locations: See special savings!
www.teflcertificatecourses.com
The only Trinity CertTESOL in Thailand. Certified and recognised worldwide. Set in a beautiful location. Small groups. On site trainers. Teaching practice in real schools. Meals and accommodation included.
www.trinitytesolthailand.com
TEFL Worldwide offers the 120 hour 4-week Accredited TEFL Certificate Course in Prague with job guidance worldwide! We've graduated over 2500 teachers who have taught in 60+ countries!
Apply and Teach Abroad Now!
Get Qualified with Angloville, travel Europe for free and receive teaching qualification while supporting European students as a mentor. Visit Prague, Dublin, Budapest, Krakow.
Apply and Save Now
Observed teaching practice. With over 30 schools in Spain, guaranteed job-offer for top-graduates. Excellent value for money at only 990€. Change your life for the better!
www.baxterinternationalteflschool.com