Deadline: Fri 09 Jun 2017 00:00:00 GMT
United Kingdom , Sussex
Bede's Summer School
We are looking for suitably-qualified, talented teachers who have not only a passion for teaching, but also the ability to adapt to all the different aspects of the role, and for those who are willing to carry out non-academic duties such as supervision duties and airport transfers, with professionalism and flexibility.
Pay from £480 up to £500 per week (6 day option) + statutory holiday pay.


View Details
Deadline: Sun 18 Feb 2018 00:00:00 GMT
China , Jiashan, Zhejiang
EarlyBirds Academic Partnerships
Company Details:
Earlybirds is an organization that works directly with universities and public schools in Shanghai. We are not a recruiter or agency but hire teams of teachers and academic managers for institutions that we are evolving and growing with. We offer a friendly yet professional environment for teachers wishing to experience life in China.
To Apply: Please send your CV/resume for now. TEFL certificate, university diploma, passport scan, and references will

View Details
China , Yuyao City, Zhejiang Province
Mecha Studio, China
** TEACH IN CHINESE PUBLIC SCHOOL **

- 16,000 - 18,000 RMB A MONTH + 3,000 RMB MONTHLY HOUSING ALLOWANCE

- MONDAY TO FRIDAY 8:00am TO 16:30pm - NO EVENINGS / WEEKENDS

- ULTRA-MODERN FACILITIES

- DESIRABLE LOCATION


View Details
Deadline: Wed 28 Feb 2018 00:00:00 GMT
Mongolia , Ulaanbaatar
Oxford English Academy
An exciting chance to be part of a new school in Ulaanbaatar. The school is part of a larger organisation based in the UK. You need to be enthusiastic and able to teach different levels and age groups. A great opportunity to explore this intriguing part of the world. Previous experience of working in a commercial envronment would be of benefit.
View Details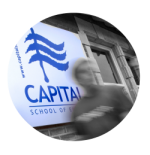 Deadline: Wed 28 Feb 2018 00:00:00 GMT
United Kingdom , Bournemouth
Capital School of English
Main responsibilities
-Ensure the Academic Department meets the objectives and standards
-Ensure teaching staffs performance is monitored
-Ensure appraisals are conducted for teaching staff.
-Ensure teaching staff receive CPD.
-Ensure teachers are matched appropriately to courses.
-Ensure learners are classed in the most suitable class.
-Be a member of the schools Safeguarding Team and Prevent Team
-Ensure recruitment of teaching staff adheres to the Safer Recruitment Policy and Procedu

View Details

Online English , Online
First Future Education
A great opportunity for ESL/EFL professionals working from home. Enjoy teaching Chinese students of all level and learning Chinese culture, as well as competitive salary.
View Details

Russian Federation , Moscow
Windsor English Language School
We are seeking to fill teaching positions for EFL teachers who are interested in teaching General English courses to Young Learners and Very Young Learners in-school and in their homes with start in August/September 2018. Successful candidate will be qualified (CELTA/Trinity TESOL preferred), enthusiastic and with at least two years experience.
View Details
Deadline: Sat 30 Jun 2018 00:00:00 GMT
Spain , Valencia
My TEFL Experience
- Short-term volunteer TEFL positions in Spain
- Develop your teaching skills in a relaxed, professional environment
- Regular observation and feedback sessions
- 20+ hours of teaching practice per week with real students
- 24 hour teacher support
- Accommodation provided (optional)
- Placement fee of 84 euros per week applies
- No experience necessary

View Details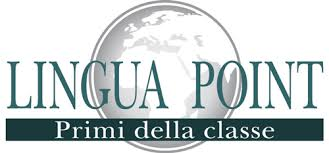 Deadline: Fri 09 Mar 2018 00:00:00 GMT
Italy , Reggio Emilia
LINGUA POINT AISLI REGGIO EMILIA
Lingua Point is a well established language school in Reggio Emilia, in the Emilia Romagna region. We are an AISLi school (aisli.it), so we guarantee transparent working conditions, a well-rounded in-house CPD program, a strong and constant support by the DOS and coordinators. We are also a Cambridge English Assessment exam centre, so also offer the opportunity to train to become speaking examiners.
View Details

Deadline: Sat 31 Mar 2018 00:00:00 GMT
United Kingdom , Worcester, York, London (Roehampton & Uxbridge), Edinburgh, Leeds, Reading, Limerick, Carmarthen and Dover
Go Languages Worldwide
Residential Director of Studies required in summer school for young learners in various locations across the UK and Ireland. Currently recruiting for positions in Worcester, York, London (Roehampton & Uxbridge), Edinburgh, Leeds, Reading, Limerick, Carmarthen and Dover for 4-week contracts commencing in June/July 2018.
View Details

* Denotes EU nationals preferred