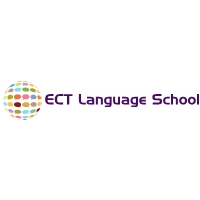 Deadline: Tue 26 Jun 2018 00:00:00 GMT
United Kingdom , Newton Abbot, Devon
ECT Language School
Classroom EFL teacher - 15 hours per week. Plan course in conjunction with other teachers, teach
various levels A1 -C1, assess progress.

Club 4 - plan course for group (4 students), teach 15 hours per week in the mornings and in afternoon take the students on local excursions/activities linked to topic of morning sessions. Own transport helpful but not essential.


Deadline: Tue 31 Jul 2018 00:00:00 GMT
Spain , Toledo, Spain
CEIN Toledo
The successful candidate will join a group of highly motivated, professional teachers committed to English language teaching. They will work closely with the team in organising, planning and preparing classes. They will teach both young learners (4+) and adults. CEIN Academia Dublin is committed to teacher development and training. The successful applicant will have a huge range of expertise and resources available to them and will work in what promises to be vibrant and exciting workplace
Deadline: Wed 31 Oct 2018 00:00:00 GMT
United Kingdom , Kent, Norfolk, Isle of Wight, Doncaster, Wales
Kingswood
Are you a dynamic & passionate teacher? Can you provide a fun and unique learning experience for students from across the globe? Here at Kingwood we ensure that our students enjoy the best possible cultural experience, and are linguistically prepared for all activities and excursions in the UK. We tailor make programmes so each group can achieve Kingswood learning outcomes alongside their English lessons of up to 15 hours per week.
NB This is a teaching role with no activities/pastoral duties.


Deadline: Fri 20 Apr 2018 00:00:00 GMT
United Kingdom , Oxford
Embassy Summer
Promoting and safeguarding the welfare of students for who you are responsible and with whom you come into contact.
Maximise student and group leader satisfaction by ensuring their experience meets or exceeds their expectations.
Support, monitor and develop teachers to ensure that they can deliver the academic programme. Promote the development of students life skills.
Ensuring students are inducted, placed and receive enjoyable instruction and appropriate certification.


Deadline: Mon 22 Jan 2018 00:00:00 GMT
Spain , Calle Dulce Maria Loynaz 5 y 7, Alcala de henares
Learn and Play
Learn and Play is looking for a dynamic teacher to join our team.
Don't miss this opportunity to join a fun and creative language centers in Spain!



United Kingdom , Oxford
EF International Language Campus
Our EFL summer teachers are given the opportunity to work with students aged 16 and over from over 60 different nationalities. We are a large team and our summers are busy, fun and energetic. Working with us allows you to teach a wide range of different levels and class types as well as providing ample opportunity for professional development - just ask our ADoS: she started out as a summer teacher only 3 years ago!


Deadline: Tue 19 Jun 2018 00:00:00 GMT
United Kingdom , Manchester
BSC Manchester
We are looking for teachers who are passionate about football and have a good knowledge of the rules, the Premier League and world football in general.

Qualities we are looking for in CFLS teachers are;

Dynamic teaching style
Very good classroom management skills
Ability to think on your feet and adapt if something isn't working as expected
Excellent communication skills
Being able to select, adapt appropriate materials for your students
Ability to vary task types

United Kingdom , Queensway, London
LSC Stanton
LSC Stanton is seeking professional teachers for our summer school in the heart of London. The successful candidate will be expected to teach classes to mixed nationality groups of teenagers and adults. We need teachers who are comfortable in a range of teaching environments and are dedicated to continuous professional development. There is a possibility to stay on after the summer but that is not guaranteed.
Deadline: Fri 29 Jun 2018 00:00:00 GMT
United Kingdom , Leeds
Leeds English Language School
Are you looking for role which allows your dynamic approach, creativity and enthusiasm for teaching English to flourish? Are you experienced but still curious about developing further as a teacher? If so, there is an exciting opportunity for you to join the teaching team at Leeds English Language School.

You are DELTA qualified or sufficiently experienced to show DELTA teaching standard in the classroom, and are ready to commit to a potential long-term role in a successful, high quality school.

Online English , Online
LearnLight Services S.L CIF: B65124851
We are currently seeking qualified English trainers to teach English online

* Denotes EU nationals preferred