474

Job(s) Found

Deadline: Sun 31 Dec 2017 00:00:00 GMT
China , Beijing
Beijing BlingABC Education and Technology Co., Ltd.
Working Hours:
The normal workload consists of a 9-hour work day, including 1 hour lunch break, five days per week. 2 days off to be determined by shift.
Mon - Fri: 12:30pm-9:30pm
Sat-Sun: 8:00am-5pm OR 12:30pm-9:30pm
Job Description:
Prepare and conduct online English lesson demos and trials (for kids 5-9yrs old) through Internet
Work as a substitute teacher in the office for teachers who failed to attend class due to technical issues
Collaborate with the teaching assistant team, operation

View Details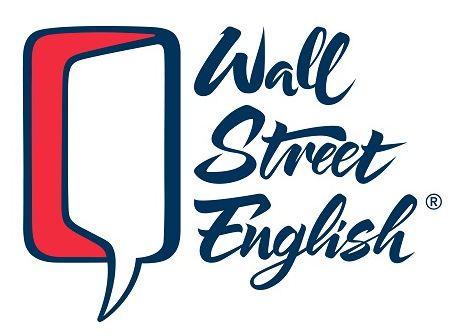 Deadline: Thu 10 May 2018 00:00:00 GMT
China , Beijing, Shanghai, Guangzhou, Shenzhen
Wall Street English(China)
Conduct a variety classroom lessons according to the WSE methodology. Prepare and teach classes in center or online as scheduled. Give feedback to students and help them reach the level of English established in their learning objective. Provide advice and assistance to students, in and out of the classroom, being flexible, professional, and approachable while promoting and preserving a pleasant and courteous atmosphere in the Center.
View Details


Deadline: Fri 06 Oct 2017 00:00:00 GMT
Spain , Cataluña, Madrid, Andalucia and others locations
UP International Education
Around 20 hours a week teaching in infant, primary or secondary pupils.
The hours would be completed typically within the hours 09.00 to 17.00 Monday to Friday.
The assistant teacher will be given a timetable at the beginning of the course and induction enough about the role
Moreover the assistant teacher will receive all the support needed at the school and he/she will be assigned a personal tutor during the whole placement.

View Details

Deadline: Mon 31 Jul 2017 00:00:00 GMT
China , Urumqi, Xinjiang, China
EF Urumqi English First
Fantastic career development opportunities both here in Urumqi and as part of the world's largest private language school. The school runs the Cambridge TKT qualification for teachers interested in enhancing their skills and for longer serving teachers, funding to study the Trinity Dip TEFL International Diploma in Language teaching management (IDLTM)


View Details
Deadline: Sat 31 Mar 2018 00:00:00 GMT
Online English , Online
Talk915tutor
Ideal candidate
-6 English pounds/ 9 US dollars for 50 mins. Salary increase chance if meet requirement after start work
-You can make up to 1800 English pounds/ 2700 USD monthly or even more, If you would like to work more.
-TEFL, TESOL, IELTS experience desired but not essential.
-Must be a native level English speaker.
-Part time or Full time opportunities available (minimum 40 hours a month).
-Happy, talkative, engaging and open.
-Must have a good internet connection.

View Details
Japan , Osaka, Utsubo Park
Clio International Preshool
Early childhood teachers and managers (Osaka, Utsubo Park, Japan)
Full time position
Salary: 250,000 - 280,000 Yen
Transportation allowance max 15,000 yen
Start from September-November
Visa sponsorship available

View Details
Deadline: Sun 31 Dec 2017 00:00:00 GMT
China , Beijing
Beijing Chaoyang District Vocational Education and Industry Cooperation Center
(1) Oral English teachers needed in the public schools of Beijing
(2) 13000-19000RMB per month
(3) 7000RMB per month for the summer and winter holiday
(4) 20-25 lessons per week ( Monday to Friday)
(5) No office hours and free weekends
(6) 10000RMB bonus after contract completion
(7) Free Chinese lessons provided once a week
(8) Regular social activities

View Details

Deadline: Fri 25 Aug 2017 00:00:00 GMT
Italy , Varese
English Language Centre
The English Language Centre is looking for teachers of English willing to give their contribution to the reputation the school has gained over almost 50 years.We emphasize small-class language learning to give students the attention they need. We proud ourselves in teaching communication in English which goes further than the mere notions of academic language learning.We teach at all levels and all ages both in Varese and around the province. Car needed.
View Details
China , China, Shanghai, Hangzhou, Xiamen, Chongqing,Qingdao and Wuhan
Shanghai Senshen Montessori Academy Education and Investment Co., Ltd.
Responsibilities :
•Provide a variety of materials and resources for children to explore, manipulate and use, both in learning activities and in imaginative play.
•Organize and lead activities designed to promote physical, mental and social development, such as games, arts and crafts, music, storytelling, and field trips.
•Teach basic skills such as color, shape, number and letter recognition, personal hygiene, and social skills.
•Read books to entire classes or to small groups.

View Details


Spain , Melilla
centrosd2
•September to June contract, comprising 3 academic terms.
•25 contact hours per week, including:
•Once weekly, non-book based, 45 minute morning lessons in local schools.
•Twice weekly, book based, 80 minute afternoon lessons.
•Classes are delivered across the age range (3years - adults)
•Cambridge exam and TOEFL test preparation from CEFR levels A1-C2.
•Administrative tasks include recording attendance, writing reports, marking and recording exam grades.
•Occasional Friday afternoon activities.

View Details

* Denotes EU nationals preferred