China: Shanghai.
Shanghai Euroway Training Centre
Shanghai Euroway Training Centre is professionally run with joint western/Chinese management. With its high reputation on education and service quality, there have been more than 5000 students who have studied with us since 17 years ago the company set up. As a leading language centre, we offer excellent opportunities for teachers wishing to make a career in English language teaching and promotion opportunities exist within the organization for talented and focused individuals.

United Kingdom: Oxford.
Embassy Summer
Embassy Summer are recruiting EFL teachers for a number of centres across the UK, including our Oxford centre (Oxford Brookes University).

From £405 per week


Deadline: Sat 31 Aug 2019 00:00:00 UTC
Italy: PAINA - MILAN.
International Club Academy Associazione Culturale
25 contact hours per week
Possibility of extra hours
Contract runs from September/October to May plus summer camps in June and July.
Renewable
Classes run Monday to Friday and can be mornings, afternoons and some evenings.
Teachers will teach a variety of levels and age groups.

14,00 Euro net per contact hour /100 hours per month
Free accommodation in shared apartment near the school
Free Crash course in Italian
Free use of school car

United Kingdom: Canterbury.
Embassy Summer
Embassy Summer are recruiting EFL teachers for a number of centres across the UK, including our Canterbury centre (University of Kent).

From £405 per week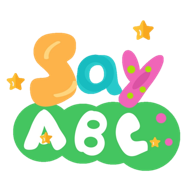 Online English: Online.
Horizon Education (London) Ltd T/A SayABC
We are looking for talented people who are passionate about teaching English online.

Italy: Reggio Calabria.
International House British School Reggio Cal.
EFL TEACHER (Maths and English) at a leading school (est. 1964) in South Italy, member of AISLi and International House World Organisation and Cambridge Platinum Authorised Centre.
Excellent opportunities for professional development, including fully-subsidised DELTA Module 1 or 3 and opportunity to be trained as a Cambridge Speaking Examiner for teachers whose experience matches Cambridge requirements.
Start date September 16th 2019, with contract renewable for following academic year(s).


Deadline: Sat 21 Sep 2019 00:00:00 UTC
Spain: Madrid, Valencia, Barcelona, Palma de Majorca.
Berlitz.
Providing private (one to one) and group classes to a wide range of clients both in the Berlitz Schools and offsite in our clients premises.


Deadline: Sat 08 Jun 2019 00:00:00 UTC
United Kingdom: Cheltenham.
Twin Summer Centres
Twin Summer Centres is looking for EFL Teachers, Directors of Studies for our centres based in University of Gloucestershire in Cheltenham (residential)from 13th July to 27th July (induction on 12th July in Cheltenham paid £68 on completion of contract) with a potential of starting on 1st July (+ induction on 29-30.06.19 in Cheltenham paid £135 on completion of contract).
Deadline: Fri 30 Aug 2019 00:00:00 UTC
United Kingdom: Leicester Square, London.
Kaplan International
We are recruiting a Senior Teacher to assist the Director of Studies/ Deputy Principal in the overall management of the Academic department in the development of the teaching team and in ensuring that students derive the maximum benefit from their course by monitoring and providing guidance.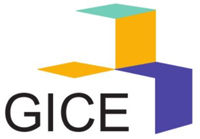 China: Beijing.Taiyuan.
Glacier International Cultural Exchange
GICE has 7 English schools and 4 kindergarten in Beijing and 2 Training centers in Taiyuan, Shanxi province in China. GICE is also a team committed to helping young learners gain a greater awareness of the benefits and the knowledge obtained from cross-cultural experiences. We show our students how to learn English, a language that can open doors to other cultures. We help them to grow as young leaders.

* Denotes EU nationals preferred