474

Job(s) Found

Bulgaria , Sofia
Chatsworth English Speaking School
We are looking for a creative, self-motivated teacher. One who is not afraid to laugh in the classroom and will be able to create a friendly, family-like atmosphere.
If you are approachable and pleasant and are willing to go the extra mile to ensure the education and well-being of our clients, this is the job for you!
For more information see our website (link below).

View Details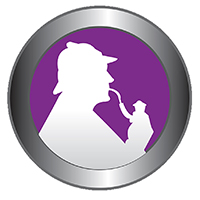 Deadline: Sat 30 Sep 2017 00:00:00 GMT
Spain , Valladolid
IDIOMAS WATSON
>If you want to be an outstanding teacher and make a real difference to peoples lives
->If you want an exciting opportunity to live and work in the heart of Spain
THEN HERES YOUR OPPORTUNITY! COME AND TEACH ENGLISH AT IDIOMAS WATSON IN VALLADOLID!

View Details


Deadline: Thu 12 Oct 2017 00:00:00 GMT
France , Paris
marcus evans linguarama
Full time Business English teachers and locally based Part-Time Teachers of Business English - Paris
View Details
Deadline: Wed 06 Dec 2017 00:00:00 GMT
Saudi Arabia , Riyadh
Pimento Connection Ltd
Working in an established team of UK teaching staff teaching English to young Saudi Students. The student body are destined for a career in telecommunicatons and need improved English skills to enable them to train as technicians. Small class sizes and manageable contact periods.
View Details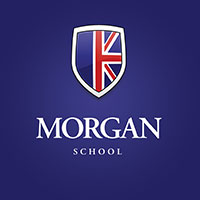 Deadline: Sat 14 Oct 2017 00:00:00 GMT
Italy , Termoli
Morgan School Termoli
What are you waiting for? Apply now and Come to Teach English at Morgan School Termoli!
View Details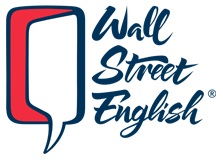 Indonesia , Jakarta; Tangerang
Wall Street English - Indonesia (PT Wahana Semesta Ilmu)
At WSE Indonesia we pride ourselves on offering the best English language training to our adult and professional students. As a teacher, you and your colleagues will teach a stimulating variety of classes using a unique learning system focused on helping your students gain confidence and competence with the English language,and to grow both personally and professionally.
Apply now through tefl.com and visit our website (link below).

View Details
South Korea , 35-50 Guui 2-Dong, Gwangjin-Gu, Seoul ,South Korea
Korea Global Connections
Work and Travel in South Korea !
Teaching Conversational English to Korean Students.
You will only speak English at school.
Curriculum and Teaching materials are provided. And English speaking director will guide and train you before you start teaching.

View Details


Germany , Dortmund
inlingua Dortmund
Native Level Speakers only please. Driving license valid for Germany required, best if you own a car as we have several Company customers in the surrounding. inlingua Dortmund is constantly seeking qualified Trainers to join our international Team. We offer our English teachers secure employment with a Minimum amount of hours guaranteed. Payment on a monthly Basis. We assist by looking for a flat near our School. We expect a minimum job duration of 12 months.
View Details

Deadline: Sat 07 Oct 2017 00:00:00 GMT
Spain , GALICIA (NORTHERN SPAIN)
Play & Say
The job involves teaching and doing activities with teenagers in Galicia (Northern Spain), on an English language immersion program. Great working conditions.
The program starts on the 8th of October and finishes on the 16th of December 2017.

View Details
Deadline: Fri 15 Sep 2017 00:00:00 GMT
China , Jiashan, Zhejiang, China
EarlyBirds Academic Partnerships
Company Details:
Earlybirds is an organization that works directly with universities and public schools in Shanghai. We are not a recruiter or agency but hire teams of teachers and academic managers for institutions that we are evolving and growing with. We offer a friendly yet professional environment for teachers wishing to experience life in China.
To Apply: Please send your CV/resume now. TEFL certificate, university diploma, passport scan, and references.

View Details

* Denotes EU nationals preferred