407

Job(s) Found

China , Hangzhou
Leying Education
Job Description:
-Carry out the timetable of classes assigned by the DOS
- Give lessons about English language and foundation courses to both junior and senior learners, for example, Literature, Math, World History, Science, etc.
-Become familiar with the programs and courses of school.
-Develop and employ suitable supplementary materials as necessary
-Administer, correct and record the results of progress reports, tests and assessments for students
-Cooperate with the CM and DOS in ensuring t

View Details

Deadline: Sun 31 Dec 2017 00:00:00 GMT
Online English , Online
Hujiang
Hujiang, China's leading e-learning platform with over 140 million registered users, is hiring ESL teachers & instructors globally!
Requirements
•You speak perfect English
•You are equipped with stable internet, a pair of head set and a laptop/computer with Windows system
•You can commit at least 10 hours per week
•If you can teach on Saturday/Sunday evening Beijing time, we will prioritize your application.
•Certificate in TKT, TEFL, TESOL, CELTA or similar is preferred

View Details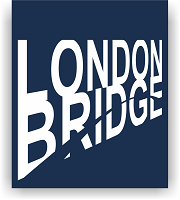 Deadline: Tue 09 Jan 2018 00:00:00 GMT
Italy , Altamura, Puglia
London Bridge srl
The successful candidate will be required to teach across the whole ability and age range; from the Cambridge Young Learners (Starters/Movers/Flyers) to KET, PET and FIRST. All lessons take place in modern, well-resourced classrooms with ICT facilities, and some will be based in the nearby town of Gravina. The position involves teaching up to 24 hours per week, Monday-Saturday. The successful candidate will be motivated and conscientious with a strong commitment to teaching and learning.
View Details
China , Shanghai, China
Elitepal Education
Elitepal offers a US common core standard compatible literature teaching program, social study teaching program and public speaking program.
Working hours:
-Must work on Saturday and Sunday 9am-6pm.
-Then choose 3 days from Monday-Friday to work at 11am-8pm.
-Teaching hours: 20-24h/w
-Office hours: 10-16h/w

View Details
Deadline: Tue 31 Oct 2017 00:00:00 GMT
Maldives , Maldives
FSR Maldives
Teach English to Resort Staff as per their convenience - must be adaptable
Bi weekly classes for Apprentices for English and other courses related to work place etiquettes
Assessment of competence based on various tests for all employees as required and apprentices
Spare time must be utilized to assist Human Resources Department in HR activities for staff and office work as required.

View Details

Deadline: Thu 30 Nov 2017 00:00:00 GMT
China , Hefei, Anhui
English First
Seeking your next big adventure? Or just want a change of pace? English First Hefei will offer you the opportunity of a lifetime to add a new chapter to your story, improve your classroom capabilities, and even save some money.
EF Hefei has been operating successfully for over 13 years now. We teach students of all ages. We have courses ranging from kindergarten English to Professional Business English. Promotional opportunities for qualified and proven candidates are for the taking!

View Details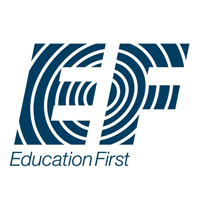 China , Xuzhou, Jiangsu province
EF English First Xuzhou
- Teacher smaller classes in a school equipped with latest technology
- Give lessons to the highest standards of English language teaching
- Develop and use suitable supplementary materials as necessary
- Maintain student and class records
- Assist in the placement testing and interviewing of new students
- Attend and participate in workshops in teacher development offered by the center
- Usually we work long hours Saturday and Sunday, with shorter days and more flexible working hours during we

View Details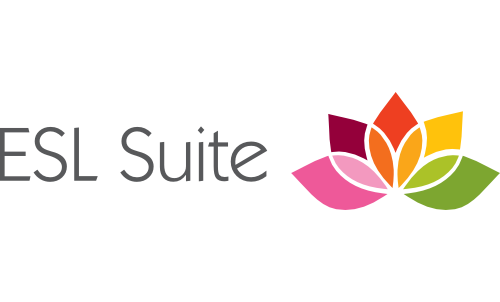 Deadline: Sun 04 Feb 2018 00:00:00 GMT
China , South Korea , Taiwan , Shenzhen, Shanghai, Guangzhou, Beijing, Tianjin & MORE
ESL Suite Consulting Co.,Ltd.
Seeking qualified teachers for Preschool, K-12, Universities, and Adults.

Various placements available, including:
*ESL / Oral English
*EAP / ESP
*Exam Prep (SAT, ACT, GAC, IELTS, etc.)
*Subject Teachers (Mathematics, Natural Sciences, Accounting, Music, etc.)
*Senior-level positions (Head Teacher, Director of Studies, Principal)

All teachers, regardless of experience level, are welcome to apply!

View Details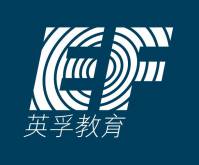 Deadline: Tue 05 Dec 2017 00:00:00 GMT
China , Huzhou, Zhejiang, China
EF English First Huzhou


Bulgaria , Varna, Bulgaria
Orange House Varna
Qualified native level English speaker - all ages and levels - for a small school with a friendly team that thrives on quality, located on the Black Sea in Bulgaria.
Competitive salary and a great standard of living in Varna - a lively city on the Black Sea coast with a vibrant cafe culture, lovely parks and gardens, surrounded by beautiful beaches and countryside and serviced by international flights to the rest of Europe.
Contract: January 9th to June 30th 2018

View Details

* Denotes EU nationals preferred