Deadline: Sun 01 Jul 2018 00:00:00 GMT
United Kingdom , UK
Discovery Summer
Qualified, creative EFL teachers needed for residential summer schools in top boarding schools around the UK. You will be working with young learners/teens (8-17). 3-5 week contracts. From £430 to £520 gross per week (depending on qualifications and experience)+ statutory holiday pay (12.07% paid at the end of the contract) + discretionary bonus.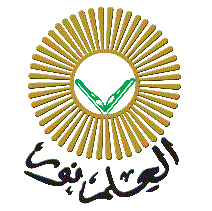 Oman , Muscat
Qurum Private School
Qurum Private School, a respected international school in Muscat, Oman, is recruiting for the next academic year (beginning August 26th).
We require proficient English speaking teachers for Biology, Mathematics (Primary and Secondary), Science, English (Primary) and Kindergarten.
A full package commensurate with experience will be offered to the most suitable candidates (accommodation - shared or single- healthcare, flights to and from home, excellent holidays, and professional development).


Kazakhstan , Almaty
InterPress - International House
InterPress-International House is looking for EFL professionals in an exciting mountainous location of Almaty and the capital city of Kazakhstan - Astana.
Excellent local remuneration package offered to the right candidate. Must have CELTA or equivalent and a university degree in Teaching English, be committed to delivering high quality lessons and focused on self-development.
We invite native level speakers of English to become a part of our team.



Deadline: Mon 20 Aug 2018 00:00:00 GMT
Italy , Sanremo
Lingue Senza Frontiere S.r.l.
We are looking for tutors to teach English in Italy (from Rome northwards) in our day camps for Italian children aged 7-14.
The camps run for 2-4 weeks. Our tutors teach in an interactive and fun way through games,
songs, activities, etc.
Please note all tutors must hold a valid EU passport.


Deadline: Sat 30 Jun 2018 00:00:00 GMT
Spain , Murcia
Thesis School of English
A 24/hour week (20 hours contact time, 4 hours class preparation)
Classes are well-structured, although input from the teacher is encouraged.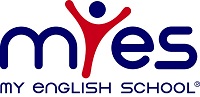 Deadline: Thu 28 Jun 2018 00:00:00 GMT
Italy , France , Bari, Bergamo, Bologna, Ferrara, Florence, Genova, Milan, Modena, Monza, Naples, Palermo, Padua, Parma, Pescara, Rome, Treviso, Turin, Verona, Lyon
Myes Italia Srl
My English School is looking for qualified, passionate, English-speakers to join our young, dynamic and motivated teaching teams in several schools across Italy.
We have positions starting in May/June, as well as September in cities across Italy.
At MyES, Fun and creativity are encouraged in our learning-centered workplace. Full training is provided, as well as the chance to be part of the life of the school through ongoing training, team meetings, events and social life.

Deadline: Thu 21 Jun 2018 00:00:00 GMT
United Kingdom , Ireland , Reading, Worcester, York, London, Edinburgh, Leeds, Limerick, Carmarthen and Dover
Go Languages Worldwide
Non-residential/residential teachers required in summer schools for young learners in various locations across the UK and Ireland. Currently seeking teachers in Reading, Worcester, York, Edinburgh, Leeds, Limerick, Carmarthen and Dover for 4-week contracts commencing in July 2018.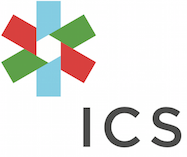 United Kingdom , London
International Community Schools Limited
Deputy Summer School Director is responsible for the running and development of ICS Summer Programmes for students during June, July and August. The role is grounded in ensuring that our Summer programmes including support services are set up and operate smoothly and effectively, offering a safe, fun learning environment for all students and clarity for all staff. Maintaining and developing our existing and new client relationships and working co-operatively with Teachers, Directors of Studies.
Vietnam , Hanoi
Apollo Education and Training Vietnam
Apollo Junior, part of Apollo English, IH Vietnam, is seeking applications for learning experience leadership roles in Hanoi and Danang starting between June and September 2018. Apollo is a dynamic, growing company where the professional development of teachers and managers is taken very seriously. We are looking for the best talent to provide leadership and mentoring to new and qualified teachers and join a team of like minded EFL professional

Deadline: Sun 10 Jun 2018 00:00:00 GMT
United Kingdom , Chester, Manchester, York, Nantwich, London, Chichester and Reading
UKLC (UK Language Courses)
We are looking for a small number of exceptional individuals to join our management teams. We take the recruitment and the support of management staff very seriously and this is why 80% return to us for a second year. If you want an organised, friendly and hassle free summer school experience then contact our Recruitment Manager for more information

* Denotes EU nationals preferred