Vietnam , Ho Chi Minh City, Hanoi, Can Tho, Bien Hoa, Binh Duong, Vung Tau, Danang
ILA Vietnam
To provide students at ILA and partner schools with a premium quality English language learning experience and to complete all associated planning and administration work in accordance with ILA requirements.ILA provides teachers the opportunity to teach a wide range of students and develop their teaching skills and career,supported by a dedicated academic management team. Structured ongoing professional development and a wide range of teaching resources, along with cutting edge methodology.
View Details


Deadline: Wed 31 Jan 2018 00:00:00 GMT
Spain , VIC, BARCELONA
RMR LANGUAGE SCHOOL
The job entails:
teaching English to mainly school-going children, teens, adults and businesses
term evaluation, exam preparation, staff meetings, student evaluation
preparing students for external exams (Cambridge B1-C2 and TOEFL)
timetable for classes is: some mornings/ afternoon/evenings (4pm-10pm) Monday to Friday and Saturday morning if necessary

View Details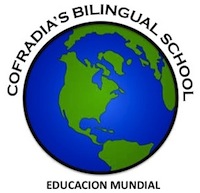 Honduras , Cofradía, Cortes, Honduras
Cofradia's Bilingual School
CBS offers exciting and challenging opportunities not just to teach English but to be part of an international team of volunteers working together to inspire our students and help them to build a brighter future for themselves and their community. Cofradía's Bilingual School is currently recruiting teachers for the 2017-2018 year. The CBS school year goes from mid-August to mid-June. Previous teaching experience and Spanish skills are not required.
View Details

Deadline: Sun 31 Dec 2017 00:00:00 GMT
Spain , Vilafranca del Penedès
Sherwood. Pam´s Language Centre
This post would suit a dynamic and enthusiastic professional teacher who really enjoys working with children and teenagers but at the same time is aware of the challenges which these classes can sometimes represent.
Many of our students have been with us since they were very small and both parents and students are used to the high standard of teaching we try to offer-be it in the actual academy or in the classes given in the Primary Schools.
We are also a Cambridge Exam Preparation Centre.

View Details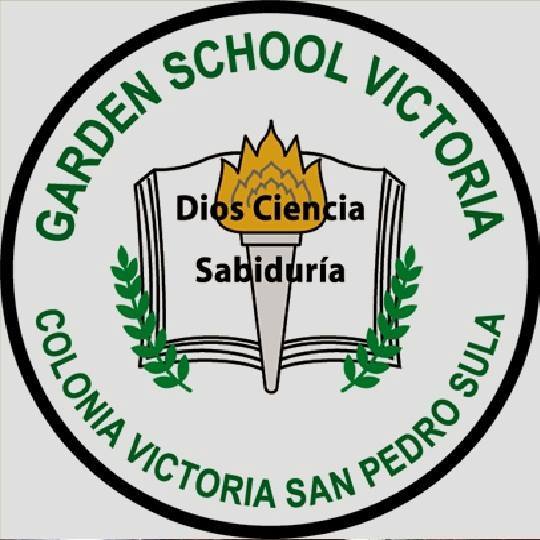 Deadline: Sun 31 Dec 2017 00:00:00 GMT
Honduras , Brisas de Valle, Honduras
Garden School Victoria
We are currently looking for passionate, motivated people who are looking to make a difference. Our volunteers work from 7am to 2pm Monday through Friday, teaching Kindergarten through 3rd grade. Most grades receive two hours of English a day.
View Details


Spain , Lugo
Emerald English School
If you are an active and enthusiastic EFL teacher who loves working with children and teenagers then this is the ideal job for you!
*Well-resourced school
*25 teaching hours a week
*8-10 students per class
*Starting January 2018

View Details
Saudi Arabia , Riyadh, Jeddah, Dhahran, Tabuk, Ta'if
Beaniejob
Locations: As and where company requires it multiple locations Saudi Arabia: Riyadh, Taif, Tabuk, Jeddah and Dhahran. Required sometimes to move to different projects.
Teaching: Highly targeted training for IELTS Exam preparation, Technical and General English Language
Class sizes: 12-16 approximately
Student ages: 18-50 years
Contact: 6 x 50 minute classes daily. No split shifts. 2 days off at weekend.

View Details


Spain , El Burgo de Osma / San Esteban de Gormaz
Made in England
Made in England Require 2 native level English teachers for 2 small towns in the north of Spain.
- 2 positions for 20-24 hours a week.
- All levels. Maximum 10 students per class.
- Courses for the preparation of Cambridge exams.
- Enthusiastic and dynamic teachers only.
- Live and learn in a rural Spanish town.
Enjoy teaching a variety of students and levels in this low cost, rural area of Spain, where you will live immersed with Spanish peoples language and culture.

View Details

Deadline: Tue 01 Aug 2017 00:00:00 GMT
Russian Federation , St Petersburg
Orange Language Centre
Orange Language Centre is seeking experienced Native level speaker Teachers of English to enhance our large, international team of teachers for the 2017-18 academic year. We are a large and growing English language school and certified Cambridge Exam Preparation Centre. We pride ourselves on our dynamic staff and quality of instruction and welcome teachers from all countries. Now is your chance to be part of a great team and experience Russia with your own eyes and ears.
View Details
Deadline: Sun 31 Dec 2017 00:00:00 GMT
Ukraine , Kiev, Odessa
The London School of English Group
The London School of English Group is the ideal staging point for ELT professionals looking to progress in their existing career or explore different routes within ELT.
Successful applicants must...
Hold a CELTA or Trinity TESOL qualification.
Delta qualified applicants welcomed.
Be willing to teach both adults and younger learners.
Be a native level speaker of English.
Very competitive benefits package
Excellent training/career opportunities

View Details

* Denotes EU nationals preferred