Deadline: Sat 30 Dec 2017 00:00:00 GMT
Spain , All over the country
Multilingual Education Development & Support
Application period open now! Becoming a Language Assistant in a Spanish school with Meddeas is a unique experience that will stay with you forever. During one academic year, you will be enrolled in a structured program and teach 20 hours a week in one of the 200 educational centers we work with. Gain international experience teaching English in Spain and add transferable skills to your resume. Don't miss the opportunity to discover a new culture and language.
View Details

Japan , Tokyo - Funabashi, Saitama, Chiba, Yokohama and central districts
TEFL In Japan
Begin your Japan adventure here. Looking for a varied teaching schedule, a supportive academic environment, good pay and conditions and a great cultural experience? Then this could be the job for you.
Teach in private schools in amazing Tokyo and other cities.
252,800 yen per month (app £1700) GBP. Overtime and bonus system
Full training
Accommodation support
Small classes
Ave 29.5 hours per week (approx 25 contact hours)
Average stay for teachers is 3 years

View Details

Deadline: Sun 10 Dec 2017 00:00:00 GMT
Spain , Oviedo and Valencia Region
UKLC (UK Language Courses)
The CELTA/CertTESOL courses deal predominantly with how to teach English to adults and give little or no direction to trainees about how to teach young learners and teenagers (7-16 years). We offer extra YLs training before you leave for Spain and, upon arrival there, most people will be placed in primary or secondary schools where you will be able to put your theory into practice over a four week period.
View Details


Deadline: Mon 05 Feb 2018 00:00:00 GMT
United Kingdom , Cobham, Surrey
Discovery Summer
Experienced and creative STEM teacher needed for Global Young Leaders summer school in the UK. International students aged 12-16. 28 Jun - 28 July 2018. From £505 per week + discretionary bonus + free board and lodging. Course takes place at ACS Cobham in Surrey. An impressive international school with excellent facilities close to London.
View Details
Deadline: Sat 31 Mar 2018 00:00:00 GMT
Online English , Online
Talk915tutor
Ideal candidate
-6 English pounds/ 9 US dollars for 50 mins. Salary increase chance if meet requirement after start work
-You can make up to 1800 English pounds/ 2700 USD monthly or even more, If you would like to work more.
-TEFL, TESOL, IELTS experience desired but not essential.
-Must be a native level English speaker.
-Part time or Full time opportunities available (minimum 40 hours a month).
-Happy, talkative, engaging and open.
-Must have a good internet connection.

View Details


Deadline: Tue 02 Jan 2018 00:00:00 GMT
Spain , SEVILLE
TAKE ENGLISH
ENGLISH TEACHER POSITION IN SEVILLE STARTING IN JANUARY 2018
One vacancy to teach young children, teenagers and adults during course 2017/18. Well paid. 23 hours a week. Only afternoons from Monday to Thursday (optional classes could be offered).
Fully paid holidays. 5 minutes from the center of Seville by underground.

View Details
Deadline: Sun 31 Dec 2017 00:00:00 GMT
China , Beijing
Beijing Chaoyang District Vocational Education and Industry Cooperation Center
(1) Oral English teachers needed in the public schools of Beijing
(2) 13000-19000RMB per month
(3) 7000RMB per month for the summer and winter holiday
(4) 20-25 lessons per week ( Monday to Friday)
(5) No office hours and free weekends
(6) 10000RMB bonus after contract completion
(7) Free Chinese lessons provided once a week
(8) Regular social activities

View Details


Spain , Melilla
centrosd2
•September to June contract, comprising 3 academic terms.
•25 contact hours per week, including:
•Once weekly, non-book based, 45 minute morning lessons in local schools.
•Twice weekly, book based, 80 minute afternoon lessons.
•Classes are delivered across the age range (3years - adults)
•Cambridge exam and TOEFL test preparation from CEFR levels A1-C2.
•Administrative tasks include recording attendance, writing reports, marking and recording exam grades.
•Occasional Friday afternoon activities.

View Details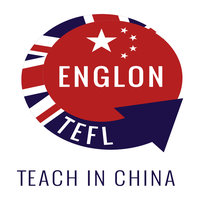 Deadline: Wed 28 Feb 2018 00:00:00 GMT
China , Shenzhen, Hangzhou, Jiangsu, Hunan, Wuhan, Guizhou, Jiangxi
Englon TEFL
TEFL teachers to teach in Southern and Eastern China from Feb 2018.
Various positions in partnership with more than 200 public schools in China.
Degree essential. Teaching experience not necessary. We offer free, personal services. We will help you every step of the way.

View Details
Vietnam , Ho Chi Minh City, Ha Noi, Vung Tau, Da Nang, Hai Phong, Can Tho, Binh Duong and Bien Hoa
ILA Vietnam
ILA is Vietnam's leading English language school with 31 centers spanning the length of the country. We employ more than 550 Native English Speakers and provide ongoing professional development and excellent career opportunities for all staff. ILA Vietnam teaches more than 40,000 students a year ranging from beginner to advanced level including IELTS, TOEFL and Academic English. Regulated by NEAS, we have small class sizes and offer all the support and resources a teacher could wish for.
View Details

* Denotes EU nationals preferred