Deadline: Sun 31 Dec 2017 00:00:00 GMT
Singapore , Singapore
LCentral English Enrichment Centres
Working at LCentral is a rewarding experience. Not only do you receive thorough training in the teaching of reading, you also get to experience on a daily basis the pleasure of helping children achieve important milestones on their path to reading and English success. You will also work with students in primary school who will often amaze you with their English ability. 
We also provide ongoing professional development that helps you become a more effective teacher.

View Details
Deadline: Fri 02 Nov 2018 00:00:00 GMT
China , Shanghai, Hangzhou, Wuhan, Xiamen, Chongqing, Qingdao
Shanghai Senshen Montessori Academy Education and Investment Co., Ltd.
Follow the Montessori lead teacher to manage the class daily.
Finish English lesson planning, English lesson teaching, and evaluate children's English level.
Participate in training and other related assignments.
Accomplish daily teaching records.
Cooperate to do enrollment activities, parent workshops, and other related events in and out of school.

View Details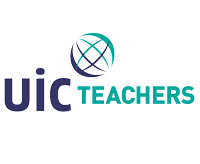 Japan , Tokyo, Osaka, Nagoya, Kyoto, Kyushu
UIC Teachers Ltd
Japan is an amazing place to live and work - and we can help you get there! There is so much to see you will probably stay longer than you thought.The job is stable, varied and you will develop as a teacher.
Why get your job through UIC Teachers? We have been sending teachers to Japan for many years, and know the job inside out. We'll guide you from interview to visa to getting on the plane.
We are recruiting now.

View Details

China , Shanghai
Shanghai Euroway Training Centre
Shanghai Euroway Training Centre is professionally run with joint western/Chinese management. With its high reputation on education and service quality, there have been more than 5000 students who have studied with us since 8 years ago the company set up. As a leading language centre, we offer excellent opportunities for teachers wishing to make a career in English language teaching and promotion opportunities exist within the organization for talented and focused individuals.
View Details

Deadline: Fri 16 Feb 2018 00:00:00 GMT
Indonesia , Surabaya, East Java, Indonesia
KELT
EFL teacher required for well-established(31years)private language school in Surabaya. Teaching mostly general English to children & adults.Must have practical EFL qualification:CELTA,Trinity(not online,week/weekend intensive)Teachers with an interest in,or experience with, very young learners preferred.Teach 20hours a week,5-day week,8 weeks holiday/year.Salary Rp.13.5 million a month after tax plus increments for experience.Housing,utilities & maids provided.The job starts April 2nd 2018.
View Details

Deadline: Wed 31 Jan 2018 00:00:00 GMT
China , Multiple cities
Career Oversea Ltd.
Career Oversea is a Canadian owned and invested company with multiple locations on-site in China.
Founded in 2003, we have successfully helped over 1000 ESL teachers secure suitable teaching jobs in China in private kindergartens/language schools, international schools and universities. we only work with legal entities that are able to supply valid work visa for English teachers.

View Details
Deadline: Sun 03 Jun 2018 00:00:00 GMT
China , Zhejiang Province, China
Mecha Studio, China
* UIA - TEACH YL / TEENAGERS / YOUNG ADULTS *

- PROFESSIONAL, SUPPORTIVE COMPANY
- FULL TRAINING PROVIDED TO NEWLY-QUALIFIED TEACHERS
- CAREER DEVELOPMENT OPPORTUNITIES


View Details
Deadline: Mon 31 Dec 2018 00:00:00 GMT
China , C709 Xiang Sheng Jie,zheng zhou, henan, P.R.China
Zhengzhou Zhongsheng Education Service Co. Ltd
We have a wide variety of teaching positions on offer in locations all over China. Our positions available from 3 years kids to adult, from English language teacher to Art and sports tutors. No matter what area you perfer, we can find a right position for you.
View Details

Deadline: Wed 31 May 2017 00:00:00 GMT
China , Xiaoshan, Shaoxing, Jiaxing, Ningbo
EF(Xiaoshan, Shaoxin, Jiaxing, Ningbo)
Teachers in Xiaoshan have a high focus on classroom practice, planning classes, continual professional development and service provision. We are a passionate group who understand that working as a teacher is a collaborative vocation.
We currently have 22 teachers on staff who hail from the US, the UK, Australia, South Africa, Canada, South Africa and of course China. Teachers range in experience from those who have just qualified to teachers with over nine years' experience.

View Details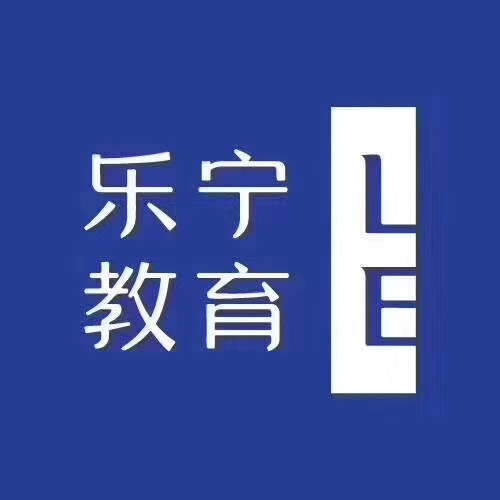 Deadline: Wed 31 Jan 2018 00:00:00 GMT
China , Shanghai
Shanghai Learning Education and Training Co Ltd
Responsibilities
· Planning and delivering lessons to young learners (ages 3-15)
· Using electronic media and courseware to teach English efficiently and effectively
· Evaluating student progress and providing ongoing guidance for improvement to their parents
. Participating in ongoing training sessions
· Participating in social activities with students organized by your school

View Details

* Denotes EU nationals preferred