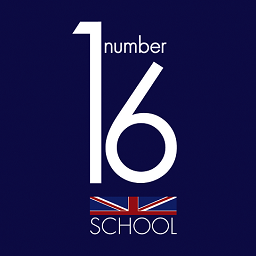 Spain: MADRID.
Unique English SLU
Are you friendly, reliable and open to new experiences?
We provide full training, help settling in, and a fantastic opportunity to meet new people.
Over 200 English speakers work with us teaching adults and kids and this year we have more students than ever. Apply to Number 16 and experience something different.
No prior experience required, we take great pride in training the next generation of TEFL teachers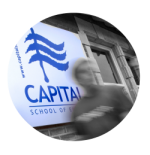 Deadline: Thu 20 Feb 2020 00:00:00 UTC
United Kingdom: bournemouth.
Capital School of English
Capital School of English is an independent, family-run school. We are located on the South Coast, in sunny Bournemouth.

We are looking for a number of energetic, creative, dynamic and highly motivated ELT teachers for
- our Young Leaner Centre (12-17 year olds) to deliver our Young Learner syllabus based on project-based learning focusing on a different topic and outcome each week
- our adult courses (16+) delivering GE classes to learners from all over the globe.
Deadline: Sun 30 Aug 2020 00:00:00 UTC
China: Guiyang City, Guizhou Province, PR China.
International Applied Education Group
Contract time: 1st September 2020 to 30th June 2021
Students age: from 15 to18
The school's name: Guiyang No.1 High School.
You are needed to improve the basic English skills of students including Reading, Listening, Writing and Speaking, and teach some simple functional English


Deadline: Tue 31 Mar 2020 00:00:00 UTC
Slovakia: Bratislava.
the Bridge - English language centre
the Bridge - English language centre is seeking a full-time English teacher to join our team of teachers from different countries. You will be teaching adults, professionals at advanced level of English, 23+ lessons a week. We provide full support, regular training and teaching materials as well as good working conditions. If you are an enthusiastic and dynamic teacher who loves meeting new people and who cares about his/her students progress, do not hesitate to contact us.

TATI is inviting all Native English Speakers (visa requirement) to submit their application for the position of English Language Lecturers to be deployed in Technical Colleges in Oman for the academic year of September 2020.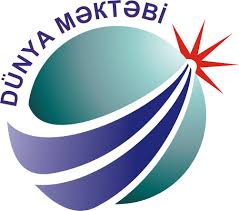 Deadline: Tue 23 Jun 2020 00:00:00 UTC
Azerbaijan: Baku, Azerbaijan.
Dunya School
In fulfilling the requirements of the post, the PYP teacher will demonstrate essential professional characteristics, and in particular will:
Plan collaboratively with a range of colleagues, for student learning
Plan engaging units of enquiry, to be explored in depth
Use assessment to drive the planning process
Use a range and balance of teaching strategies
Use a variety of resources to activate multiple perspectives
Involve students in their own learning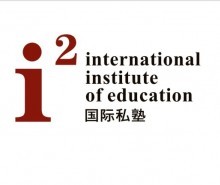 China: Baoli International Square Guiyang China.
i2 International Institute of Education
1. Job title: English Teacher;

2. Provide English course to students of all ages (3 to 6 years old) ;

3. Give demos to new students and do marketing activities;

4. Attend weekly meeting, training, workshop and do paper work required;

5. Handle class size 1:6

6. 5 working days per week, available on weekend;

7. Working hours per week: 35 (30 teaching units--around 20 hours )

8. Location: Guiyang City (The Capital city of Guizhou Province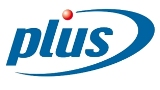 United Kingdom: Ardingly, Chelmsford, Napier, Loretto, Loughborough, Stirling, Windsor, Bath, Brighton, Chester, Dublin, Hatfield, Kingston, Uxbridge.
PLUS - Professional Linguistic & Upper Studies
Duties and responsibilities:

Ensuring student well-being in collaboration with the Activity and Campus Managers and PLUS Head Office, adhering to our safeguarding policy.
Being a positive and enthusiastic presence on campus, interacting with students to aid English practice.
Promoting, organising, and running all activities set out by PLUS and coordinated by the Activity Manager.
Encouraging and motivating students to participate in activities.
Supervising groups on trips and excursions.

Italy: Veneto.
Oxford School of English srl
THE OXFORD SCHOOL OF ENGLISH IS CONSTANTLY LOOKING FOR NEW TEACHERS TO JOIN OUR DYNAMIC, GROWING TEAM AT ONE OF OUR MANY LOCATIONS THROUGHOUT ITALY

Deadline: Sun 29 Mar 2020 00:00:00 UTC
United Kingdom: Central London.
Delfin English School London
We are looking for hard-working, enthusiastic and dynamic teachers who are keen to become part of a fantastic team for our school in Central London

Delfin London has a reputation for providing an excellent standard of teaching and customer service delivered by passionate teachers. Key to the Delfin approach is our teachers' ability to build a quick rapport with their students. We strive to provide a fun atmosphere for our students to learn in.

* Denotes EU nationals preferred