United Kingdom , Milton Keynes, Nottingham, Peterborough, Scotland, Mallow
Anglophiles Academic Ltd
Enthusiastic, energetic and confident EFL Teachers required for short-term, non-residential positions in Mallow, Milton Keynes, Nottingham and Peterborough.
An exciting opportunity for a Residential Teacher in Scotland has arisen!
Various course dates in February and April 2018.

View Details


Deadline: Fri 16 Mar 2018 00:00:00 GMT
United Kingdom , Eastbourne
ELC Eastbourne
Qualified (University degree, CELTA or Trinity Cert TESOL) TEFL teachers with minimum 2 years experience required for temporary contracts at ELC in Eastbourne. Start in April. Must live in Eastbourne or within travelling distance.
View Details

Deadline: Fri 23 Feb 2018 00:00:00 GMT
United Kingdom , Stratford-upon-Avon
Oxford House College
Oxford House College is looking to recruit a Centre Manager for our Stratford-upon-Avon school.
The Centre Manager has operational responsibility for the Academic Management of EFL activities and for the Administration staff within the Centre. This position reports to senior staff within the Oxford House Group of Schools.
Ideally the candidate will have a background in EFL teaching and have strong communication and organisational skills as well as being fully computer lite

View Details
Deadline: Mon 30 Apr 2018 00:00:00 GMT
China , Jobs in BeiJing, Jinan, ShangHai,ChangChun,ZhuHai,Nan Jing ,hangzhou,etc.
Rohn culture communication
• To provide the best possible teaching and learning processes and environment for the students;
• To track and analyze student progress and prepare lessons to meet student needs;
• To keep detailed records of tutoring sessions using Student Progress Records and/or relevant forms.

View Details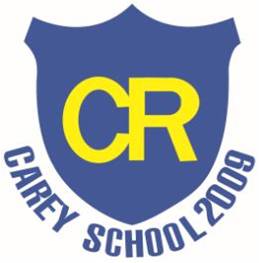 Deadline: Mon 30 Apr 2018 00:00:00 GMT
China , Carey International School,ZUNYI CITY, GUIZHOU PROVINCE
CAREY SCHOOL
Teachers teach 24 classes (40 minutes each) per week. All teachers are expected to participate in school activities, such as sports days, dancing at celebrations, Halloween, and Christmas.
View Details


Deadline: Mon 31 Dec 2018 00:00:00 GMT
Spain , Madrid, Barcelona, Andalusia, Galicia, Navarra, La Rioja and many other cities in Spain
UP International Education
JOB DESCRIPTION
A few assistant teacher positions due to begin in January/ February 2018 are still available
Additionally our selection process for positions starting in Sep/Oct 2018 is already open.
ELIGIBLE: For more information please visit and apply via our website (link below).

View Details
Deadline: Mon 26 Feb 2018 00:00:00 GMT
China , Beijing
British Council
The EES (English for Education systems) team is based in four of the regional offices in China. The team works with the Chinese government and private bodies to plan and deliver teacher development courses for teachers across China. Currently the team delivers training to state school primary and secondary school teachers, teachers in vocational colleges, potential teacher trainers, through cascade training, and tertiary sector lecturers.
View Details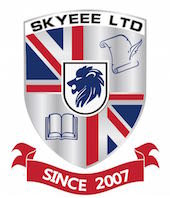 China , guangdong province
SK English
RMB16000-20000 negotiable depends on experience (16000+2000 home) with a degree per Month
RMB14000 negotiable depends on experience (14000+2000home) without a degree per Month
¬ Fluent in English
¬ Ability to Relocate abroad
¬ To meet China's legal visa regulations, you must be a citizen from the United States, United Kingdom, Canada, Ireland, Australia and New Zealand
¬ Must be able to obtain a clean background check and no criminal record

View Details

Deadline: Sat 31 Mar 2018 00:00:00 GMT
Germany , Germany - Various Locations
EUROlingua English-for-Business
TESL/ESP Positions (3) with EUROlingua English-for-Business in Germany. Native English speakers (or equivalent) English-teaching-professionals only. Good German language skills would be very appreciated. At least 24 months teaching experience with corporate personnel at all levels.
View Details

Deadline: Sat 05 May 2018 00:00:00 GMT
China , Jiangxi; Heilongjiang
China Services International
Teach English in beautiful small cities in China will make your life very comfortable and interesting.
View Details

* Denotes EU nationals preferred