Japan , The Greater Tokyo Area and Nagoya
Westgate Corporation
Westgate aims to shape the future of English education in Japan. We have been providing conversation-based practical English lessons since 1983 and hire over 400 instructors every year. Generations of Japanese students have developed their communicative English skills and cultural awareness on our programs. As well as helping to shape the direction of our students lives and careers, we have also been a gateway to career development for countless English instructors around the world.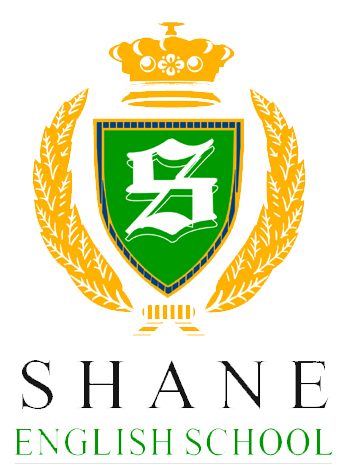 Deadline: Fri 31 Aug 2018 00:00:00 GMT
China , Wuxi, Jiangsu, China
Shane English School Wuxi
Live and teach in China with a foreign owned and managed English training center. 15,000-17,000 RMB a month, 10,000 RMB end of contract bonus, up to 7500 RMB in bonuses throughout the year, a week of paid training before you begin teaching, one month paid holidays throughout the year and free Chinese lessons makes Shane schools the perfect working environment for all teachers. Join our team of over 40 teachers from around the world as well as over 100 local Chinese staff.
Deadline: Tue 31 Jul 2018 00:00:00 GMT
China , Shanghai, Guangzhou
International School Alliance of China
Join our ESL teachers community and work in a PUBLIC school in China for the 2018-2019 School Year!
- Teach in a public school or an international school with 2000-4000 students
- 50 paid working days vacation during the summer and winter break
- Additional 6,000 RMB relocation allowance to help you relocate to China
- Attend a 3-day orientation (including a day tour) in Hangzhou where transportation and accommodation are all paid
- Daily meals provided at the school cafeteria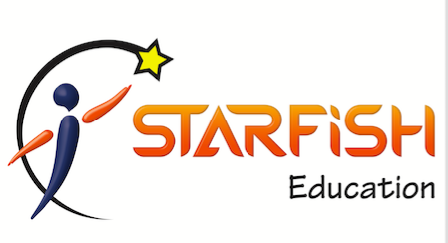 Deadline: Sun 27 May 2018 00:00:00 GMT
Myanmar , Yangon
STARFISH Education
STARFISH Education was founded in 2008 and incorporated as a service company in 2013. During these years, STARFISH Education has trained more than six thousands students. We have both Native and Local qualified teachers.
STARFISH Education is also Exclusive Kaplan Certified Education Provider for Myanmar that we are offering Test Preparation courses such as IELTS, TOEFL, SAT, ACT, GMAT, GRE, etc. So we are recruiting more qualified and experienced teachers to work with us.

Vietnam , Ho Chi Minh City, Hanoi, Can Tho, Bien Hoa, Binh Duong, Vung Tau, Danang
ILA Vietnam
To provide students at ILA and partner schools with a premium quality English language learning experience and to complete all associated planning and administration work in accordance with ILA requirements.ILA provides teachers the opportunity to teach a wide range of students and develop their teaching skills and career,supported by a dedicated academic management team. Structured ongoing professional development and a wide range of teaching resources, along with cutting edge methodology.

China , Various locations
Summit Job
Summit Job is an International teacher recruitment agency, specializing in connecting world-class English teachers with the best teaching jobs in China. We provide mutually beneficial and streamlined services for teachers and schools.
Our goal is to recruit and place highly qualified English teachers with the best English teaching jobs currently offered in China. Your journey begins here!



Poland , Bielsko-Biala
International House Integra Bielsko Sp. z o.o.
International House Bielsko requires 3 enthusiastic and responsible YL EFL teachers for a full academic year contract (27.09.2018 - 7.06.2019). It is a great opportunity for teachers of all levels of experience to develop professionally in a well-established, friendly and supportive school situated in Bielsko-Biala, in the immediate vicinity of the picturesque Beskidy mountains in Southern Poland. The location is ideal for those who wish to travel within Europe.
Ecuador , Guayaquil
St Nicholas Preschool
TEACH ENGLISH IN ECUADOR AT INTERNATIONAL HOUSE GUAYAQUIL

Hong Kong , Hong Kong
Chancery English
Chancery English, awarded as " The Most Favourite Education Centre in Hong Kong", was established in 2004. We have 5 centres in Hong Kong. We are now looking for passionate teachers to teach our students mainly aged from 6 to 18. Our maximum class size is 6 students. We provide teachers working visa sponsorship, accommodation, comprehensive training, career development, a flight ticket to Hong Kong and competitive salary package. The job starts in May, June, August 2018.


Spain , Calle Duques de Najera, 80. Logrono
Whizdom English SL
We are looking for dedicated educators who take pride in what they do, connect with the students and genuinely enjoy teaching English to students of all ages.
10 to 23 hours teaching hours per week. Average 8 students per class.
All groups use EFL text books, mostly CUP and Macmillan. We prepare students for Cambridge English Qualifications.
Whizdom English is a modern and well-resourced school with extensive library, games, and craft materials. All classrooms are equipped with iWB/panel.


* Denotes EU nationals preferred