Deadline: Fri 31 Aug 2018 00:00:00 GMT
Saudi Arabia , Saudi Arabia
Quality Education Company (QEC)
Quality Education Company is looking for male/female ESL teachers to work with our renowned universities across Kingdom of Saudi Arabia for next academic year 2018/2019.

Deadline: Wed 28 Feb 2018 00:00:00 GMT
Online English , Online
Hujiang
Hujiang, China's leading e-learning platform with over 140 million registered users, is hiring ESL teachers & instructors globally!
Requirements
•You speak perfect English
•You are equipped with stable internet, a pair of head set and a laptop/computer with Windows system
•You can commit at least 10 hours per week
•If you can teach on Saturday/Sunday evening Beijing time, we will prioritize your application.
•Certificate in TKT, TEFL, TESOL, CELTA or similar is preferred

Deadline: Mon 31 Dec 2018 00:00:00 GMT
Online English , Online
DaDaABC
DaDaABC is a new Language School offering online English classes for young learners from 5 to 16 years old, using our own web-based educational platform. It focuses on 1 on 1 English tutoring. We are recruiting part-time English teachers all year round, who can give fun and interactive English classes to our students via video-conference.
APPLY NOW ,we are hiring lots of English teachers / ESL tutors .

China , Shanghai, China
Elitepal Education
Elitepal offers a US common core standard compatible literature teaching program, social study teaching program and public speaking program.
Working hours:
-Must work on Saturday and Sunday 9am-6pm.
-Then choose 3 days from Monday-Friday to work at 11am-8pm.
-Teaching hours: 20-24h/w
-Office hours: 10-16h/w

Vietnam , Ho Chi Minh City
ILA Vietnam
The Product Coordinator(PC)is responsible for ensuring ILA programmes under their responsibility are in line with ILA quality standards and ILAs 21st century learning vision. This is done through continuous assessment of all aspects of the product: class observations,lesson standards, monitoring teachers and customer feedback. The PC is also responsible for developing and implementing action plans to continuously improve their assigned programme based on observations of continuous assessment.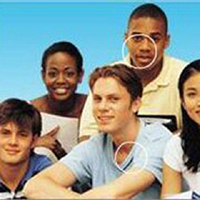 Travel and Teach In china ,No Experience Required

Deadline: Sun 03 Jun 2018 00:00:00 GMT
Italy , Acireale, Catania, Sicily
Red Bus English School
Red Bus English School is a successful and friendly school in Eastern Sicily which is expanding rapidly. We are looking for highly motivated and dynamic teachers to join our team from late September 2018 on 8 month contracts. We provide pleasant working conditions and opportunities for professional development as well as a beautiful location and motivated students.
Authorised Cambridge Exam Centre since 2012.

Hong Kong , Causeway Bay, Hong Kong
miniMinds
We offer a diversity of teaching opportunities in a small group setting - ranging from phonics and oral conversations for kindergarteners to creative and analytical writing for primary and secondary students. Besides teaching, our teachers are also involved in curriculum building effort, teachers' workshop and other development programmes to support teachers' personal and professional aspiration and growth.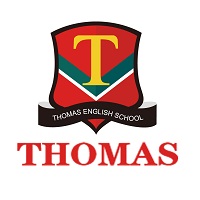 Deadline: Tue 15 May 2018 00:00:00 GMT
China , Urumqi, Xinjiang, China
Thomas English School
1. Conduct classroom lessons according to schools' methodology.
2. Prepare and teach classes in center or online as scheduled.
3. Give feedback to students
4. Help students reach the level of English established in their learning objective.
5. Provide advice and assistance to students, in and out of the classroom.
6. Promote and preserve a pleasant and courteous atmosphere in the Center.


Deadline: Thu 28 Feb 2019 00:00:00 GMT
Working as an ALT, you will enrich the lives of children by sharing your knowledge of English and communication skills and giving insight into other cultures. Your job is two-fold: language instructor and cultural ambassador. These two aspects are inseparable, and you, as a successful Interac ALT, will become an expert in both. You can expect to teach classes on your own, with a Japanese teacher present to help manage the classroom.

* Denotes EU nationals preferred