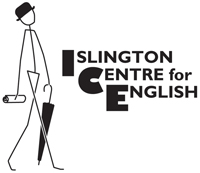 Deadline: Wed 26 Jun 2019 00:00:00 GMT
United Kingdom: London, UK.
Islington Centre for English
Experienced, dynamic, native level teacher required for summer day-time classes at our English school in Islington.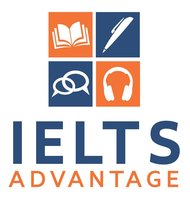 Deadline: Wed 03 Jul 2019 00:00:00 GMT
Online English: Online.
Advantage Exam Preparation Limited
Your ability to give advice to IELTS students is outstanding. You have an encyclopedic knowledge of the test and have experience providing meaningful feedback to students.

Your IT skills are superb and you are confident providing feedback over online platforms.

You're also passionate about teaching online. You believe that the future of education is online and want to be part of one of the leading providers in the world.


Deadline: Wed 31 Jul 2019 00:00:00 GMT
Estonia: Tallinn.
The Language School IN DOWN-TOWN
Teaching Teenagers, Adults and/or YL. Work includes all the usual school teacher's tasks; a working day is from 12.30 till 20.15; a working week includes 24 teaching hours on weekdays; participation in CPD and school language projects required.
This job is for a professional teacher who is experienced, well-educated, has a proper University Degree, responsible, is able to adapt to the school methodology framework and successfully apply their teaching skills in a different education environment.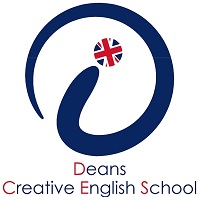 Deadline: Fri 26 Jul 2019 00:00:00 GMT
Spain: Badajoz, Extremadura.
DEANS CREATIVE ENGLISH SCHOOL
Deans Creative English School, Badajoz, Spain seeks two hard-working, enthusiastic teachers who
have a real desire to improve as EFL professionals while contributing to our academic programme. It is crucial that they are able to work both independently and as part of a team. The positions will suit teachers who wish to grow and develop and are not afraid to experiment with their own ideas. In fact, they will be encouraged to do so!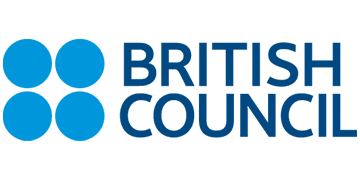 Thailand, Indonesia, Singapore, Malaysia, China: Multiple Locations - East Asia - Singapore, Malaysia, China, Indonesia, Thailand, Vietnam, Myanmar, Hong Kong, Taiwan, South Korea, Japan.
British Council
Teacher of English (East Asia) - specialising across Adults or/and Young Learners

Hong Kong: Kowloon.
English Education Services (HK) Ltd
A British company that has been providing quality education to local students for over 20 years. We work with Munsang College (Kindergarten and Primary Sections) providing them with fun and stimulating English courses and activities that supplement the school curriculum.
We are looking for positive, confident and energetic native level English speakers to join our team of over 20 teachers.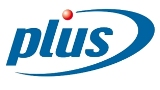 Deadline: Mon 30 Apr 2018 00:00:00 GMT
United Kingdom, Ireland: We are currently recruiting EFL Teachers for our junior summer courses for our centres in: Bath, Brighton, Canterbury, Chelmsford, Chester, Edinburgh, Effingham, Loughborough, London (various locations), Stirling, Windsor and Dublin. .
PLUS - Professional Linguistic & Upper Studies
Are you an experienced EFL Teacher tired of assisting with Summer School activities? Do you wish you could work in a young learner centre purely teaching? Then look no further.
We are looking for energetic and creative EFL teachers to join our team this summer at various campuses on a TEACHING ONLY temporary contract. This is a great opportunity to work as part of an experienced team in a supportive and well-organised British Council accredited school focusing on what you do best- teaching!



Deadline: Wed 10 Jul 2019 00:00:00 GMT
United Kingdom: Cambridge, Hertfordshire, Suffolk, UK.
Cambridge Academy of English
*CD and DOS are part of the senior team responsible for the effective delivery of the courses.
* Senior staff posts are management level roles requiring the motivation and skills of mature, organised, practical, enthusiastic, flexible and responsible team leaders able to maintain a high degree of professionalism in a residential setting.
*EFL teachers are responsible for the EFL input and are also involved in all aspects of the activity programme.
* All posts are residential.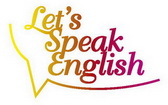 Spain: Santander.
Let´s Speak English
You will be responsible for coaching a wide range of students in English. You will give training sessions in our office and also off site teaching company classes, working with executives, engineers, researchers, doctors, and also children starting at age 5.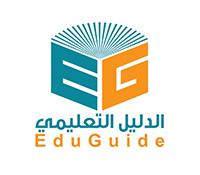 Saudi Arabia: Saudi Arabia.
Eduguide
Our institutional clients are looking for experienced, career-driven English language education professionals to deliver English courses for both university students and in-service professional training.

Teachers will be required to prepare and deliver academic English language classes (for low intermediate to upper intermediate level students) using a communicative and student-centered approach.


* Denotes EU nationals preferred