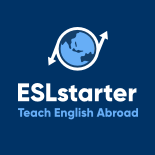 Deadline: Wed 28 Feb 2018 00:00:00 GMT
Japan , Tokyo, Nagoya, Osaka, Kobe, Kyoto, Kyushu
ESLstarter Ltd
- Private school teaching jobs in beautiful Japan, Tokyo & other major cities!
- JPY 252,800 (approx. £1,700 monthly) with bonus system
- Accommodation support
- Full training on arrival including TEYL course
- 6 weeks annual paid leave including 2 weeks at Christmas / New Year, plus Spring & Summer breaks
- Teach small classes of 1 - 6 students (average 3 students)
- 29.5 hours weekly teaching 50% adults & 50% children
- Average length of teacher stay on this program is almost 3 years

View Details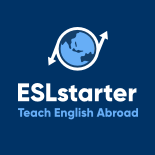 Deadline: Wed 21 Feb 2018 00:00:00 GMT
Hong Kong , Hong Kong
ESLstarter Ltd
- Teach small groups of young Hong Kong learners (maximum 4 students per class)
- Share your experiences / culture
- Teach English through an interactive learning environment such as cookery, crafts, outings
- All schools located within central Hong Kong district
- Career professional development opportunities
- Mentoring scheme, accommodation support and great social life
Does this sound like you? If so, we'd love to hear from you!

View Details
Deadline: Fri 22 Jun 2018 00:00:00 GMT
Spain , Segovia
Euro Lingua language school
Typical tasks that may be carried out include:
classroom management;
planning, preparing and delivering lessons to a range of classes and age groups;
preparing and setting tests, examination papers and exercises;
marking and providing appropriate feedback on oral and written work;
devising, writing and producing new materials, including audio and visual

View Details

Poland , Torun
International House Torun, Szkola Jezykja Angielskiego sp. zo.o. sp. k.
We are looking for an enthusiastic and motivated teacher who wants to pursue teaching English as their career and are looking for teacher development. The contract runs from 26th February 2018 till 29th June 2018 (with the possibility of staying on for the 2018/19 academic year). International House Torun has an excellent reputation for its continuous professional development that it offers its teachers. Come and be part of a great, friendly team that is passionate about teaching English.
View Details


Deadline: Fri 23 Feb 2018 00:00:00 GMT
United Kingdom , Cobham, Surrey
Discovery Summer
Residential Director of Studies needed for new Global Young Leaders programme for 12-16 year olds at ACS Cobham, Surrey. 26 June - 28 July 2018. Up to £730 gross per week + pre course preparation payment (£300) + statutory holiday pay (12.07% paid with final payroll). Students will learn English as well as covering 3 separate Strands: Young Entrepreneur, STEM, Creative Arts. We are looking for a highly-motivated, professional and experienced DOS who has the capacity to run such a programme.
View Details


Deadline: Tue 23 Jan 2018 00:00:00 GMT
United Kingdom , London
Discovery Summer
Qualified EFL teachers with experience of young learners needed for UK summer school. Non-residential positions. No accommodation offered. From £17.01 - £22.27 gross per hour x approx 17.5 - 35 hours per week Monday to Friday. From 25 June or 2 July for 5-7 weeks. Kensington, central London or Kingston-upon-Thames, Surrey.
View Details


Deadline: Fri 23 Mar 2018 00:00:00 GMT
United Kingdom , UK
Discovery Summer
Qualified EFL teachers needed for residential summer schools in top boarding schools around the UK. Must have experience with young learners/teens. 3-5 week contracts. From £430 to £520 gross per week (depending on qualifications and experience)+ statutory holiday pay (12.07% paid at the end of the contract) + discretionary bonus.
View Details

Deadline: Fri 15 Jun 2018 00:00:00 GMT
United Kingdom , London, Canterbury, Brighton, Cambridge, Edinburgh, York, Reading, Malvern, York
Stafford House
Are you looking for an enjoyable yet challenging summer teaching position in a supportive and professional environment?
If so, we have both residential and non-residential teaching positions in 10 prestigious and diverse locations across the UK.
Our teacher- friendly syllabus provides our team with a perfect foundation for effective and creative language teaching.
Highly competitive salaries, with £495 per week paid to non-residential teachers in London, Uxbridge and Cambridge

View Details

Deadline: Sun 04 Feb 2018 00:00:00 GMT
Algeria , Oran
BSC Algeria
Qualified (CELTA or equivalent+) English teachers to start February/March in Oran, Algeria. Adult (16+) one-to-one and group classes as well as in-company courses.
View Details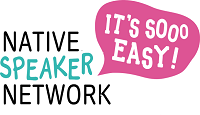 Deadline: Sat 24 Feb 2018 00:00:00 GMT
Austria , all over Austria
Native Speaker Network International
Wanted! English native level speaker teacher on short term contract to teach students of up to 19 yrs in Austrian schools. If you are a sportsman, artist, musician, painter etc. will be a big advantage and if you hold a driver licence- even better.
View Details

* Denotes EU nationals preferred