Deadline: Tue 01 Aug 2017 00:00:00 GMT
Russian Federation , St Petersburg
Orange Language Centre
Orange Language Centre is seeking experienced Native level speaker Teachers of English to enhance our large, international team of teachers for the 2017-18 academic year. We are a large and growing English language school and certified Cambridge Exam Preparation Centre. We pride ourselves on our dynamic staff and quality of instruction and welcome teachers from all countries. Now is your chance to be part of a great team and experience Russia with your own eyes and ears.
View Details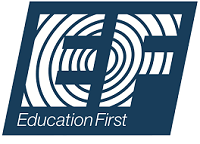 Deadline: Wed 28 Feb 2018 00:00:00 GMT
Spain , Madrid & Barcelona
EF Education First
Hiring 2 teachers to join our growing schools in Madrid to provide communicative language classes to adult learners. Looking for flexible, creative teachers who are familiar with the communicative and task based approach and are keen to grow with EF in Spain. Ongoing training, coaching and development provided.

The position in Madrid is permanent.
The position in Barcelona is initially a temporary position during March to cover a period of extended leave of one of our teachers.
View Details
China , China
CH-UK cultural exchange LTD
Teaching English all around China
Very competitive package , free accomodation/flight & travel allowance / free insurance etc
No teaching experience required
Any subject of degree is acceptable
Very friendly and supportive staff

View Details

Spain , Madrid
Multilingual Education Development & Support
Last call to teach English in Spain: start in January/February! Are you a student or recent graduate looking for valuable professional experience in Spain? Don't miss out this last call to become a language assistant in a Spanish school. No matter what your background and level of Spanish are, there is a Meddeas programme for you. Receive a monthly income, free TEFL-related training and the opportunity to explore a country.
View Details


Deadline: Wed 14 Mar 2018 00:00:00 GMT
Germany , Ingolstadt, Bavaria
Euro Fremdsprachenschule e.V.
A qualified and experienced native level English teacher to teach translating from German into English. A second contract to teach general English in our adult education section, including company courses, is also part of the package. Commencing April 2018.
View Details

United Kingdom , London
ALPADIA Language Schools
For our course centres in London, Portsmouth, Brighton and Keele, ALPADIA is currently looking for EFL Teachers, Senior EFL Teachers and Academic Managers for the 2018 season. Join us and help make the summer a memorable one!
View Details


Deadline: Thu 18 Jan 2018 00:00:00 GMT
United Kingdom , Oxford UK
EF International Language Campus
Deadline: Sat 30 Dec 2017 00:00:00 GMT
Spain , All over the country
Multilingual Education Development & Support
Application period open now! Becoming a Language Assistant in a Spanish school with Meddeas is a unique experience that will stay with you forever. During one academic year, you will be enrolled in a structured program and teach 20 hours a week in one of the 200 educational centers we work with. Gain international experience teaching English in Spain and add transferable skills to your resume. Don't miss the opportunity to discover a new culture and language.
View Details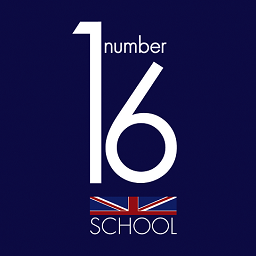 Spain , Zaragoza
Unique English SLU
Do you have a driving license?
Are you looking for the experience of a lifetime?
We are looking for NATIVE LEVEL TEACHERS for our centers in Zaragoza and Madrid!
If you are someone who is energetic, dynamic and has a passion for teaching, we want you on our team!
Number 16 companies is the place!

View Details

Deadline: Wed 10 Jan 2018 00:00:00 GMT
Slovakia , Czech Republic , Slovakia and Czech Republic
TalkTalkCourses s.r.o.
TalkTalk teachers teach at a different school in a different place each week and our students range in age from 8 to 18. Our focus is to provide as many opportunities for students to speak as possible, we are not concerned with teaching grammar but in enabling students to use the language they have already acquired from their own teachers.
A TalkTalk experience is truly unique.
Teachers will have the opportunity to work through to the finish of the school year at the end of June 2018

View Details

* Denotes EU nationals preferred