United Kingdom , Nationwide
Ardmore Language Schools
The CDs key responsibility is the smooth and efficient running of all aspects of the centre. The CD must ensure that communication channels are open between Head Office (HO) and all managers within their centre. The role is a Senior Management position therefore the CD is expected to fulfil a demanding workload.

United Kingdom , Nationwide
Ardmore Language Schools
The EFL Teachers key responsibility is the preparation, co-ordination and teaching of English as part of the academic programme.

Deadline: Sun 26 Aug 2018 00:00:00 GMT
Russian Federation , St Petersburg
Orange Language Centre
Orange Language Centre is seeking experienced Native level speaker Teachers of English to enhance our large, international team of teachers for the 2018-19 academic year. We are a large and growing English language school and certified Cambridge Exam Preparation Centre. We pride ourselves on our dynamic staff and quality of instruction and welcome teachers from all countries. Now is your chance to be part of a great team and experience Russia with your own eyes and ears.

United Kingdom , United Kingdom
Bell Educational Services
Bell is recruiting enthusiastic, dedicated and responsible Activity Leaders, Houseparents and Course Assistants for our residential Young Learner Courses running at four UK independent schools between June and August.

Deadline: Tue 31 Jul 2018 00:00:00 GMT
United Kingdom , BH2 5PG
ETC International College
ETC International College is looking for personable, dynamic and motivated EFL teachers to join our team for summer 2017.
ETC International College is a leading English language school in Bournemouth. We are passionate about language learning and aim to provide professional, qualified teaching in a relaxed atmosphere.

Deadline: Thu 31 May 2018 00:00:00 GMT
Spain , All over the country
Multilingual Education Development & Support
Application period is stil open! Becoming a Language Assistant in a Spanish school with Meddeas is a unique experience that will stay with you forever. During one academic year, you will be enrolled in a structured program and teach 20 hours a week in one of the 200 educational centers we work with. Gain international experience teaching English in Spain and add transferable skills to your resume. Don't miss the opportunity to discover a new culture and language. APPLY BY MAY 31st!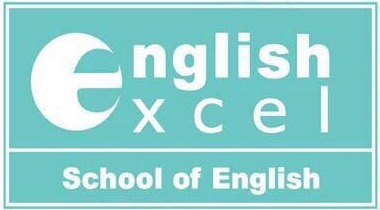 Deadline: Thu 31 May 2018 00:00:00 GMT
Hong Kong , Hong Kong
English Excel
Successful applicants will work as part of a small team in one of our schools which are located throughout Hong Kong schools. You will be responsible for planning, preparing and teaching lessons, alongside related administration. You will complete a fully comprehensive induction programme for new teachers and there will be opportunities to develop your professional skills. You may also have the opportunity to be responsible for interviewing prospective students for class placement.


Deadline: Thu 31 May 2018 00:00:00 GMT
United Kingdom , london
Our World English Schools
EFL Teacher: responsible for the EFL provision to all assigned classes and activities. Content and delivery of lessons should be in accordance with overall course aims and British Council guidelines. Teaching should be balanced, varied and relevant in terms of language acquisition and student motivation. In addition to classroom teaching, teachers will lead/accompany excursions on Saturdays or Sundays each week and, if resident in Our World accommodation, have boarding house responsibilities.
Deadline: Thu 07 Jun 2018 00:00:00 GMT
Spain , All over the country
Multilingual Education Development & Support
Are you TEFL/TESOL certified and eager to gain valuable professional experience in Spain? We encourage candidates interested in applying before May 31st. Participants with a TEFL/TESOL will join our Advanced program, which includes a teaching-related training given by a university (paid by the program). They will teach 20-25 hours per week, and receive a monthly grant (euros 930- euros 1,162), and ongoing in-country support.

Deadline: Fri 20 Jul 2018 00:00:00 GMT
United Kingdom , Bournemouth, Brighton, Bristol, Hastings, Jersey, London, Oxford
Language Study Centres
Language Study Centres (LSC) is a British Council accredited organisation which runs courses in various locations around the UK. We currently have vacancies for RESIDENTIAL and NON-RESIDENTIAL, qualified EFL teachers. Contracts start mid-June and normally run for between 2 and 9 weeks.

* Denotes EU nationals preferred