United Kingdom , United Kingdom
Bell Educational Services
Bell is recruiting enthusiastic, dedicated and responsible Activity Leaders, Houseparents and Course Assistants for our residential Young Learner Courses running at four UK independent schools between June and August.

Deadline: Tue 31 Jul 2018 00:00:00 GMT
United Kingdom , BH2 5PG
ETC International College
ETC International College is looking for personable, dynamic and motivated EFL teachers to join our team for summer 2017.
ETC International College is a leading English language school in Bournemouth. We are passionate about language learning and aim to provide professional, qualified teaching in a relaxed atmosphere.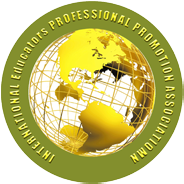 Deadline: Wed 31 Oct 2018 00:00:00 GMT
China , Shanghai, Shenzhen, Hangzhou, Qingdao,etc
International Educators Professional Promotion Association
A very competitive package of 20,000RMB-30,000RMB(3000USD-4550USD) according to teachers' subjects, qualification and experience together with A legal working visa (as an expert teacher, not as an ordinary worker) and health insurance; you are flexible in choosing to teach young learners or teenagers or adults; and you can decide to take positions in government schools or private sector including international schools. The positions are available in most of the cities around China.

Deadline: Wed 30 Aug 2017 00:00:00 GMT
Poland , Debica, Tarnow
Brytania School of English, Bożena Kula
Brytania School of English is a well-established institution where native level speakers can develop their teaching skills We are looking for motivated, enthusiastic teachers with commitment and good work organisation skills who are also friendly and can develop a good rapport with our students and the staff.Brytania is also an authorized Cambridge English Examination Centre and specializes in preparation for Cambridge Main Suite and Young Learners exams with an impeccable reputation for success

Deadline: Fri 20 Jul 2018 00:00:00 GMT
United Kingdom , Bournemouth, Brighton, Bristol, Hastings, Jersey, London, Oxford
Language Study Centres
Language Study Centres (LSC) is a British Council accredited organisation which runs courses in various locations around the UK. We currently have vacancies for RESIDENTIAL and NON-RESIDENTIAL, qualified EFL teachers. Contracts start mid-June and normally run for between 2 and 9 weeks.

Deadline: Sat 28 Jul 2018 00:00:00 GMT
Italy , Empoli, Florence
TES The English School
Dynamic and professional independent language school established in 1978, seeks 1 qualified and experienced EFL teacher who possess a native speaker level of competence with CELTA or TEFL qualification with a minimum of 2 years teaching experience.
We provide a regular contract from 01/10/2018 to 30/06/2019 renewable on a basis of circa 25 hours per week.
Salary to be discussed upon application.Please send complete CV possibly with photo.



Deadline: Sun 01 Jul 2018 00:00:00 GMT
United Kingdom , Cambridge, Oxford, London, Surrey, Sussex and Kent
Bucksmore Education
Bucksmore Education are hiring engaging, motivated Centre Management staff for memorable BC accredited Junior programmes and pre-University programmes teaching students aged 10-18 for summer 2018 in prestigious residential settings around the UK.


Deadline: Fri 20 Jul 2018 00:00:00 GMT
Estonia , Tallinn
The Language School IN DOWN-TOWN
Teaching YL,Teenagers and Adults. Work includes all the usual school teacher's tasks; a working day is from 12.30 till 20.15; a working week includes 24-30 teaching hours on weekdays; participation in CPD and school language projects required.
This job is for a professional teacher who is experienced, well-educated, has a proper University Degree, responsible, is able to adapt to the school working conditions and successfully apply their teaching skills in a different education environment.



United Kingdom , UK
Bucksmore Education
Bucksmore Homelingua was founded in 1979 and since then thousands of students from around the world have studied at the home of one our qualified and friendly teachers. We are British Council accredited for our courses, teaching and operations and we are a member of English UK association of language schools.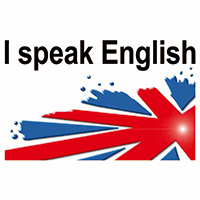 Deadline: Fri 27 Jul 2018 00:00:00 GMT
Italy , Cagliari, Sardinia
I Speak English
Live and work on the beautiful island of Sardinia!
Full-time English Language Teachers required for established school in Cagliari, Sardinia for academic year 2018/19.


* Denotes EU nationals preferred