Deadline: Fri 20 Apr 2018 00:00:00 GMT
United Kingdom: Oxford .
Embassy Summer
Promoting and safeguarding the welfare of students for who you are responsible and with whom you come into contact.
Maximise student and group leader satisfaction by ensuring their experience meets or exceeds their expectations.
Support, monitor and develop teachers to ensure that they can deliver the academic programme. Promote the development of students life skills.
Ensuring students are inducted, placed and receive enjoyable instruction and appropriate certification.


Deadline: Sat 14 Jul 2018 00:00:00 GMT
United Kingdom: Ipswich, Monmouth & Worcester.
Xkeys Limited
Teach fun, engaging & interactive English classes, contributing to an outstanding language programme. Participate in other aspects of camp/school life.
XUK has over 20 years experience running summer camps for children & teens.
Apply now for an unforgettable summer working with children.
Dates: From 6th July 2018 for 5 - 6 weeks
Safeguarding the welfare of our children is XUK's primary duty.


Italy, Spain, United Kingdom, Germany, France: - Throughout Europe.
WorldStrides
Bilingual (French, Spanish, Italian and German) Tour Directors needed for educational tours throughout Europe with American High School students

Deadline: Mon 27 Aug 2018 00:00:00 GMT
Spain: Seville, Spain (with prep in London, UK).
Red Ochre
Teach Seville is an Erasmus+ programme we set up to give teachers who have recently got their TESOL, CELTA or TEFL, practical teaching experience within a supported environment. Placements are based in Seville, Spain, last 97 days and all expenses are paid -flights, accommodation, bills, Spanish lessons, 24/7 in country support, orientation, preparation training and 100 Euros per week for food and local travel. Participants must be mostly UK based and kind, committed and curious. All welcome.

Deadline: Fri 12 Oct 2018 00:00:00 GMT
United Kingdom: St Albans.
Bell Educational Services
We are now looking to recruit enthusiastic, dedicated and creative Activity Leaders for our Young Learner Courses running at four UK independent schools between June and August. Activity Leaders will plan, prepare and lead sports, drama and arts and crafts activities to groups of students each afternoon and play a key part in organising evening events. They will also participate in activities being led by other staff, assist on excursions and undertake pastoral duties.

Deadline: Fri 19 Oct 2018 00:00:00 GMT
United Kingdom, France: UK and France.
Anglophiles Academic Ltd
We are urgently looking for Residential and Non-Residential EFL Teachers to work with us in October 2018 in Nottingham and Skegness and also in Le Sappy and Beaulieu in France
Deadline: Sun 30 Sep 2018 00:00:00 GMT
China: the window of the world,nanshan district,shenzhen city,China.
Shenzhen Cambridge Culture Co.Ltd
We need ESL teachers for both kindergarten and Primary schools

United Kingdom: St Albans.
Bell Educational Services
We are now looking to recruit enthusiastic, dedicated and responsible EFL teachers for our Young Learner Courses between September and December.
EFL Teachers will plan and develop exciting and inspiring lessons for their students' level and will also participate in the cultural and social programme through excursions, activities and pastoral duties.


Deadline: Fri 21 Dec 2018 00:00:00 GMT
Spain: A Coruna and Valencia Region.
UKLC (UK Language Courses)
The CELTA/CertTESOL courses deal predominantly with how to teach English to adults and give little or no direction to trainees about how to teach young learners and teenagers (7-16 years). We offer extra YLs training before you leave for Spain and, upon arrival there, most people will be placed in primary or secondary schools where you will be able to put your theory into practice over a four week period.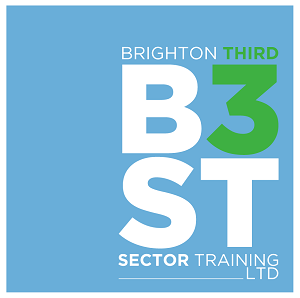 Spain: Seville, Spain.
Brighton Third Sector Training LTD
We are offering fully funded, paid, Erasmus Plus internships for 3 months in Seville beginning in January 2019.

There are 9 positions available in schools and language academies in Seville to work as English teachers and teaching assistants.

For full job descriptions and to apply please visit the Internship Opportunities page on our website.


* Denotes EU nationals preferred