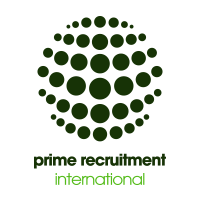 Hong Kong , Hong Kong
Prime Recruitment International
Primary school EFL teachers required for government run scheme in Hong Kong (NETs)
View Details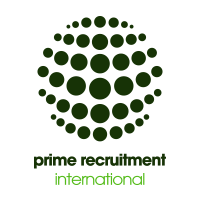 Hong Kong , Hong Kong
Prime Recruitment International
Secondary school teachers required for government run scheme in Hong Kong (NETs)
View Details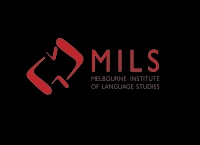 Deadline: Sun 30 Oct 2016 00:00:00 GMT
Indonesia , Jakarta
MILS - Melbourne Institute of Language Studies
The Melbourne Institute of Language Studies (MILS), located in Jakarta, builds customised English-language programmes and delivers its relevant curriculum through modern teaching methodologies. We are a young team who is dedicated to playing a role in the local community to help improve lives, predominantly through English-language education.
We mainly teach young learners and teens, both at local schools and at our centre.

View Details

Deadline: Sun 31 Dec 2017 00:00:00 GMT
Vietnam , Ho Chi Minh City
Wall Street English Co., LTD
Experienced IELTS Teachers needed for full & part time positions in Ho Chi Minh City.
View Details

Deadline: Fri 02 Mar 2018 00:00:00 GMT
Austria , Vorchdorf
English Teacher Training College
Teach English in real Austrian schools, study for world-recognized TEFL qualifications, the Trinity CertTESOL and Cambridge CELT-P and be a cultural ambassador for your home country! Enjoy beautiful Austria, a country with one of the highest standards of living, and gain 300 hours of practical teaching experience with the non-profit English Teacher Training College!
View Details

Spain , Anglophone English, Almeria, Spain
Anglophone English
This position is M-F teaching Young Learners and Very Young Learners. This is a fun position for a caring teacher who holds themselves to a high standard.
If you share our Core Values of Positivity, Creativity, Community and Play, come and grow with us at Anglophone.

View Details
Deadline: Fri 08 Dec 2017 00:00:00 GMT
China , Heibei
Docetis International
Teachers will be delivering English language lessons to one grade. Each teacher will teach 22 hours a week. Lessons vary in length depending on the age. Kindergarten lessons last 20-25 minutes and lessons for children 6 years + last 40 minutes.
View Details
Deadline: Mon 01 Jan 2018 00:00:00 GMT
Mexico , Felipe Carrillo Puerto, Quintana Roo
Na'atik Language and Cultural Institute
We are seeking an enthusiastic individual to plan and deliver high quality English lessons as well as getting involved in extra curricular events put on throughout the year. Classes run Monday to Thursday with classes on Saturday morning. Fridays and Sundays are free days along with public holidays to explore the Caribbean coastline and beaches!
View Details

Deadline: Fri 22 Dec 2017 00:00:00 GMT
Italy , Sassari
inlingua cdfl di Sean Cook
Trainers are involved in the teaching of several types of courses: a) small group courses of 5 to 8 students, mostly adults, b) some junior courses (ages 4 to 16), c) one-to-one and semi-individual lessons d) offsite courses at nearby companies, e) test preparation courses at local high schools, f) VIALINGUA teacher certification programs (trainee observation) and g) exam simulations and make-up lessons.
View Details
France , France
Nacel - American Village
Working at American Village Camps is a good first ESL job.
It gives you experience
- Implementing lesson plans (2 hrs of ESL class, daily)
- Using ESL games
- Working with beginners
- Practicing TPR
- Perfecting your communication skills
- Meeting other ESL teachers
- Getting international work experience
All the while having fun with games and activities in English.
For more seasoned ESL teachers, it is a good fit if you are ready to get out of the classroom and onto the playing field!

View Details

* Denotes EU nationals preferred