United Kingdom: Covent Garden, London.
ABC School of English
Part time general English teacher required for a small private English language school in Covent Garden to teach from 9.30am to 12.20pm, Monday to Friday.


Deadline: Tue 31 Mar 2020 00:00:00 UTC
United Kingdom: BH23 7AT.
Christian English Language Centre
Teaching two classes at different levels (A2, B1, B2, C1)

You will partner with another teacher with whom you will alternate, supporting each other

Class sizes from 10-14

3x1hr General English in the morning; 1hr 'special projects' just after lunch most teaching days

All resources and teaching materials provided
Greece: Athens.
The TEFL Academy
Experienced EFL/ESL/TESOL/TEFL teacher trainer required to deliver intensive 20 hour weekend teaching English as a foreign language (TEFL) teacher training courses in Athens.

Deadline: Wed 11 Mar 2020 00:00:00 UTC
Vietnam: Ho Chi Minh City, Vietnam.
RMIT Vietnam
Seeking an experienced leader to be responsible for the delivery of Pathways programs across all RMIT Vietnam campuses and to lead and develop the Pathways Vietnam team.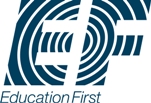 United Kingdom: 74 Roupell Street, London SE1 8SS.
EF London
EF International Language Campuses, London is seeking to recruit an Assistant Director of Studies, who will support the Director of Studies in all aspects of the running, management and quality assurance of the academic department, providing a high level of student satisfaction. As the London school runs Monday to Saturday the position will include Monday to Friday and Tuesday to Saturday work periods.

Deadline: Tue 31 Dec 2019 00:00:00 UTC
Italy: italy Multiple Locations.
International Experience
Teach in Italian schools for up to 15 hours per week, Monday to Friday.
Tutor the host family in conversational English for 5 hours week, Monday to Friday.
Respect host familys rules and habits.
China: ChongQing.
American Eagle Institute
Follow the teaching schedule to teach kids English:
Monday to Friday: Two days off per week (depends on your teaching schedule).
Office hour: 14:00 pm -20:00 pm (Including teaching hours)
Sat. and Sun. : 9: 00 am. to 6:00 pm.
24-26 lessons per week (45 minutes for each lesson, no more than 20 teaching hours per week)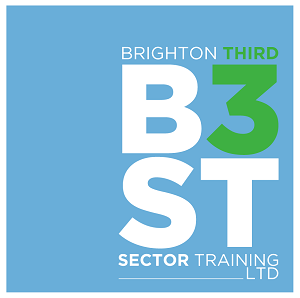 Deadline: Thu 05 Mar 2020 00:00:00 UTC
Spain: Seville .
Brighton Third Sector Training LTD
To APPLY please visit our website and download the application form (link below).


Deadline: Tue 31 Mar 2020 00:00:00 UTC
United Kingdom: Guildford.
Anglo Ltd
Calling EFL teachers! If you are engaging, motivated and enjoy teaching teens, then Anglo Ltd has the perfect opportunity for you. We offer English Summer courses for international students aged between 10-17 years old.
We are looking for qualified teachers who can adapt materials, personalise and localise topics, create a stimulating learning environment, and above all, love teaching.
If this sounds like you then we'd love to hear from you.

*Please note, positions are NON-RESIDENTIAL.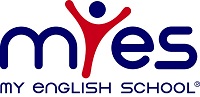 Deadline: Fri 07 Feb 2020 00:00:00 UTC
Italy: Bari, Bergamo, Bologna, Brescia, Busto Arsizio, Cagliari, Ferrara, Florence, Genoa, Livorno, Milan, Modena, Monza, Naples, Novara, Palermo, Padua, Parma, Pescara, Rimini, Rome, Salerno, Treviso, Trieste, Turin, Venice Mestre, Verona.
Myes Italia Srl
My English School is looking for qualified, passionate, English-speakers to join our young, dynamic and motivated teaching teams in several schools across Italy.
We have positions starting in January and February in cities across Italy.
At MyES, Fun and creativity are encouraged in our learning-centered workplace. Full training is provided, as well as the chance to be part of the life of the school through ongoing training, team meetings, events and social life.

* Denotes EU nationals preferred