Deadline: Wed 11 Sep 2019 00:00:00 UTC
Spain: Torredelcampo, Jaén.
Tower Academy
One teaching position available in rural Andalucia. Very wide-ranging and challenging teaching post. Business English classes in companies, general English classes to students of all school ages and also to adults. Possibilty of teaching all levels. Preparation of all Cambridge General English and For Schools Exams. (Key, Preliminary, First, Advanced, Proficiency). Own transport would be ideal because of in company business classes) / Car may also be provided.
Deadline: Fri 01 Nov 2019 00:00:00 UTC
China: Beijing.
Absolute Associate
-Planning, preparing and delivering lessons.
-Preparing teaching materials.
- helping pupils improve their listening, speaking, reading and writing skills via individual and group sessions.

Deadline: Mon 16 Sep 2019 00:00:00 UTC
Spain: SAN FERNANDO SPAIN.
Sydney School Centro de Inglés
-Native speaker competence in English
- University degree plus CELTA/Trinity Certificate TESOL
- At least one years experience teaching very young learners (3-5 years)
- Working knowledge of Spanish
- EU citizen or in possession of a valid Spanish work permit
- Up-to-date criminal records check (CRB)
- Up-to-date references
- Immediate availability

Deadline: Fri 13 Sep 2019 00:00:00 UTC
Slovakia: Bratislava.
the Bridge - English language centre
the Bridge - English language centre is seeking a full-time English teacher to join our team of teachers from different countries. You will be teaching adults, professionals at advanced level of English, 23+ lessons a week. We provide full support, regular training and teaching materials as well as good working conditions. If you are an enthusiastic and dynamic teacher who loves meeting new people and who cares about his/her students progress, do not hesitate to contact us.

Spain: Alcazar de San Juan, Ciudad Real.
oxford crew school
We offer 20 hours per week from Monday to Thursday in the afternoon and in the evening. 18 hours as an English teacher and 2 for tutorials. We give you a telephone so that you can speak with parents and a new laptop to work with. This is a new academy with 42 students and we hope it will grow quickly with a good teacher working in it. Contract during the academic year with the possibility of remaining with us. This job is located in Alcazar de San Juan (Ciudad Real).

Deadline: Mon 16 Sep 2019 00:00:00 UTC
Spain: Badajoz.
Camelot English School
English teacher needed to teach a range of ages (Starters - C1 Advanced) and ultimately to prepare students for Cambridge exams

Deadline: Fri 27 Sep 2019 00:00:00 UTC
Spain: Madrid.
International House Madrid S.A.
IH Madrid are recruiting for a combination of Adults and YL teaching. We are looking for enthusiastic and experienced teachers who enjoy teaching all class types; and especially with Legal English or VYL experience. We have a well-established professional development programme and offer our teachers a wide range of training courses. Teachers should expect to have either 20-23 hours of teaching or 10-13 hours. Timetables of 20+ hours will involve teaching Saturdays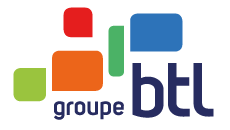 United Kingdom: United Kingdom.
BTL Business & Technical Languages
Being a distance teacher for BTL means up to 20 hours a week doing a mix of telephone classes (45 minutes) and Visio/Skype classes ( 1 hour ) with French, professional adults from a wide variety of sectors. The position requires teachers to be rigourous in their administrative and scheduling tasks. Pedagogical, planning and administrative teams are available as back-up.


Spain: Melilla.
centrosd2
The Position
As an English language teacher at CentrosD2, your role could include:
- BEDA training and immersion classes in local infant, primary and secondary schools
- English for very young learners (2, 3, 4 and 5 years)
- Cambridge English for young learners
- Courses for primary, adolescents and adults preparing for the TOEFL
- TOEIC intensive courses
- Cambridge examinations for all CEFR levels
- Language Cert tests for all CEFR levels
- Subsidized training programs for adults

South Korea: South Korea.
Hands Korea Recruiting Corp.
Positions are available at public schools. You can expect a competitive salary based on your qualification including teaching experience and TESOL/TEFL/CELTA certificate and the cost of living in Korea is reasonable, therefore you can expect to save a big portion of the salary.Teaching in Korea would be rewarding and valuable experience and a great chance to wide your views by traveling Korea where has one of the oldest cultures in the world.

* Denotes EU nationals preferred