Uzbekistan , Tashkent
Language Link Vietnam
Each year about 700,000 school leavers apply to Uzbek universities, competing for only about 60,000 available places, meaning that less than 10% of candidates get a place.

Vast numbers of students are looking to study abroad and Language Link is looking to develop its business and services to tap into this market.

As a result, we are seeking an experience Business Manager/Business Development Manager for our expanding ESL centre in Tashkent.

Deadline: Wed 31 Jul 2019 00:00:00 GMT
China , Ningbo, Zhejiang, China
EF English First Ningbo
1. Carry out the timetable of classes assigned by the DOS
2. Give lessons to the highest standards of English language teaching
3. Become familiar with the programs and courses of study at the centre
4. Develop and use suitable supplementary materials as necessary
5. Use audio / video materials in classes
6. Expose students to the use of CALL, and the Internet for language learning purposes


South Korea , South Korea
Top Placement In
In order to speed up the process, please send us an e-mail with the following:
1. Resume (MS word file, PDF file or written in an email)
2. A recent photo of yourself (Smiling, not with sunglasses )
3. Earliest available date
4. Your Nationality & current location
5. Applying for a position alone or with a friend/partner?

Deadline: Tue 09 Apr 2019 00:00:00 GMT
Online English , Online
Oakary
iTutorGroup
Salary: $18~24 USD per hour
Student Age: age 5-18 and Adult
Class Size: one-on-one or up to 6
Class Length: 25 min or 45 min session
Class Schedule:
Mon - Fri: 19:30 -22:30
Sat - Sun 9:30,10:30,13:30,14:30,19:30, 20:30
(Beijing time)
SinceWin
Working Hours: minimal 2 classes per week
Class Duration: 25 minutes
Salary: up to $25 USD per class
Student Age: 3-6 years old
Class Size: 20-25 kids
Class time: 9am-12pm (Beijing time)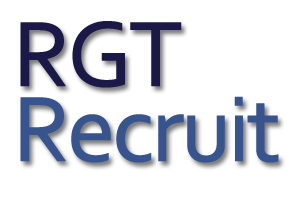 China , Guangzhou, Beijing, Multiple
RGT Recruit
We are hiring 50+ ESL positions in China! Our partners are highly reputable, well-established since many years, and employ many expatriate teachers. Experienced and non-experienced welcome.

- £1700 to £2200 ($2200 - $3000) monthly salary, depending on qualifications and experience.
- Paid leave for winter, summer and public holidays (around 4 months in total).
- You may choose to work in Kindergarten, Primary, or High Schools.
- Housing provided.
- Flight allowance.


Deadline: Mon 02 Jul 2018 00:00:00 GMT
Latvia , Riga
International House
A 40-hour working week including up to 12 hours of timetabled classes, training seminars/courses, cover lessons, meetings, level/placement testing and consultations.

Deadline: Thu 21 Jun 2018 00:00:00 GMT
Latvia , Riga
International House
International House Riga is looking for a qualified teacher for 2018-19 starting in July (12-month contract) with YL experience.
A full-time teacher is expected to teach up to 30 academic hours (one academic hour = 45 minutes) per week.
The majority of classes are General English young learner groups of 8-12 students per group.
The school offers International House certificated courses in teaching young learners and teenagers, and very young learners.


Deadline: Fri 15 Jun 2018 00:00:00 GMT
Slovakia , Banska Bystrica,Zvolen
SPEAK Jazykova Skola
A wonderful place in the middle of Slovakia. You will be a member of our professional and fun team. 50 teachers, 3 locations, over 1600 students. We are expanding our business and search for new teachers who will teach General English classes to children, young adults and adults. FCE/CAE preparation courses, ages 4 - 99. In - companies teaching, one - to - one teaching, summer camps.
This position is for teachers whose biggest passion in life is TEACHING and INSPIRING others.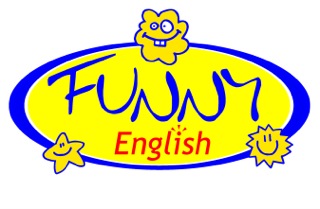 Spain , ASTURIAS - MIERES
funny english
The successful candidates should be able and happy to teach Young learners , teens and adults. The working hours will be mainly in the afternoon, from 15:30 to 20:00, twice a week , till 21:30. Lessons in the morning are also possible.
We follow the WOW method with the very young learners .
Small groups, only 8 students per classroom.
Internet access in every classroom.
Great working atmosphere.



Spain , LEBRIJA. SEVILLA
REAL ENGLISH
REAL ENGLISH IS A WELL-KNOWN , PROFESSIONAL AND FRIENDLY ACADEMY. WORK IN THE BEAUTIFUL ANDALUSIAN TOWN OF LEBRIJA WHICH IS 40 MINUTES FROM THE CAPITAL SEVILLE AND 30 MINUTES FROM THE FAMOUS CADIZ COAST. EXTREMELY COMPETITIVE SALARY IN AN AREA WITH A LOW COST OF LIVING.

* Denotes EU nationals preferred