Deadline: Thu 21 Jun 2018 00:00:00 GMT
United Kingdom , Taunton, Somerset
Taunton School
Job Title: Summer School English Teacher
Job Reference No: 17-18105
Hours per week: Full time
Salary: Comparable to the national pay spine for qualified teachers
Contract: Fixed term
Closing date: Midnight on the 21st June 2018


Italy , Veneto
Oxford School of English srl
THE OXFORD SCHOOL OF ENGLISH IS CONSTANTLY LOOKING FOR NEW TEACHERS TO JOIN OUR DYNAMIC, GROWING TEAM AT ONE OF OUR MANY LOCATIONS THROUGHOUT ITALY

Deadline: Fri 08 Jun 2018 00:00:00 GMT
United Kingdom , Cambridge
Kaplan International
We are looking to recruit a Senior Teacher to assist the Director of Studies (DoS) in the overall development and management of the Academic department including conducting formal teacher observations and delivering an exciting and dynamic CPD programme.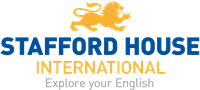 Deadline: Fri 22 Jun 2018 00:00:00 GMT
United Kingdom , London WC1A 2DA
Stafford House School of English
The role encompasses taking lead responsibility for the following areas: Academic Administration, Management of Teaching Staff, Student Welfare and Academic Support, Management of Training and Development of Teaching team and Liaising with counterparts at other Stafford House Schools.
The person selected will demonstrate high standards of Academic Management and Quality Assurance in addition to an awareness of the importance of student care and support.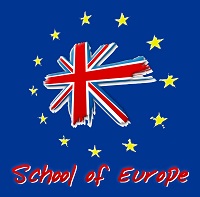 Deadline: Sat 21 Jul 2018 00:00:00 GMT
Italy , BARI, ITALY
School of Europe
Established in 1989, we are a small, friendly but very professional school deeply rooted in the community with lots of returners. We are now catering also for the children of our former students! The vast-majority of courses are in-house with a maximum class size of 8 students. We cater for kids, teenagers and adults and teachers are given a good range of levels and ages. We prepare students for the whole range of Cambridge exams, from Young Learners Starters to Proficiency.
Deadline: Tue 30 Oct 2018 00:00:00 GMT
Saudi Arabia , Taiwan , Japan , China , Various cities
Tamaki TEFL Recruitment (TTR)
Here at Tamaki TEFL Recruitment (TTR), youll find expert support to secure a great teaching job overseas. We offer a tailored placement service, comprehensive support network and the benefit of extensive experience in this exciting industry.
Whether youre an experienced TEFL teacher or youre just starting out, TTR will pair you up with an overseas establishment thats reputable, and ideally suited to your level of expertise.

China , Beijing, Shanghai, Guangzhou, Hangzhou, Shenzhen, Shandong, Jiangsu and more!
thePathwaytoChina
We are recruiting candidates for our government authorised China relocation programme. All our schools are verified with China's State Administration of Foreign Experts Affairs (SAFEA).
We are currently recruiting for positions in language schools, state and private schools and universities in Beijing, Shanghai, Guangzhou, Hangzhou, Shenzhen, Shandong, Jiangsu and more!
For a fee, our programme provides SAFEA certified training so no teaching experience or qualifications are required.

Deadline: Sun 01 Jul 2018 00:00:00 GMT
Taiwan , Changhua, Taiwan
Leader Language Schools
WHAT TEACHERS DO: Teachers have a mix of group classes and tutorials from different ages and levels. Teachers do not teach the same age group, day-in day-out. Each class has at least one native speaker teacher and one Taiwanese teacher of English. These two teachers are not in the class at the same time, but coordinate classes together. Foreign teachers must write comments on report cards and grade essays, but most of the homework is graded by the Taiwanese teachers and student workers.
Deadline: Fri 27 Jul 2018 00:00:00 GMT
Kyrgyzstan , TABYSHALIYEVA STREET 11, BISHKEK, 720005
British Study Centres Kyrgyzstan
Fancy working in an established language school that is involved in the delivery of CELTA courses, IELTS exams and the distribution of ELT books? The School, under the name of Academia, has been in operation for almost 10 years, and will very soon be operating as part of the growing British Study Centres network of franchise schools. The DoS will have overall responsibility for maintaining the network's academic quality standards and communicating effectively with a local and international team.

Deadline: Sun 17 Sep 2017 00:00:00 GMT
Spain , Ayamonte , Huelva.Andalucia.
Academia Inglesa
7 classes (maximum 12 students).
Afternoons /evenings 15:30 to 20:30 ( depending on individual timetables).
Teaching English to Young Learners (Starters, Movers )
Academia Inglesa was established 27 years ago and has become an extremely successful language school with an excellent reputation. We have a team of 9 hard working, friendly and enthusiastic teachers and want someone who feels they could become an active member of this team.


* Denotes EU nationals preferred