Kindergarten and English teachers needed in Shanghai /Other cities in China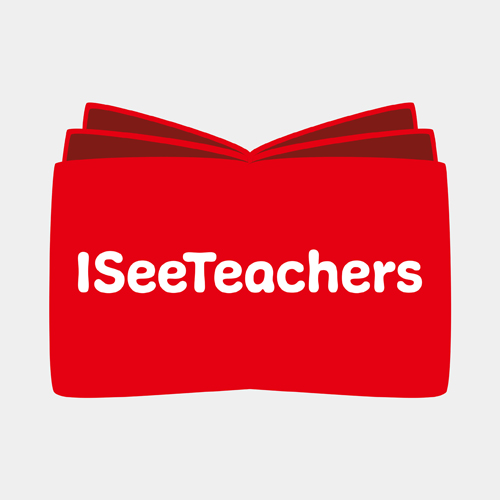 Deadline:
China: Shanghai.
ISeeTeachers
Experience: 2 YEARS
Positions: 10
Freelance Position
Degree Required
Job Summary
ISeeTeachers is one of the leading privately owned education companies in Shanghai. We have vacancies for teaching positions across China so if you prefer the fast paced city life like Shanghai, or want to be immersed in the more traditional culture of a smaller city, we probably have the position for you. We have both Kids & Teens positions available across China.
Details of Position
Full time Kindergarten homeroom teacher position
Work schedule: 8am to 4:30pm Monday to Friday
Students age: from 3 to 6,
Class size: 15 to 25 students in the class depents on the type of the kindergarten
For all kindergarten homeroom teacher position, there is Chinese teacher assistant available
Reponsibilities:
Staying with kids all day at different classes
Meeting with students parents
Basically Write daily class report for each student
Deliver English for the clasee
Location: Shanghai


Kindergarten English teaching position
Work schedule: 8am to 4:30pm, Monday to Friday
Students age: from 3 to 6,
Class size: 15 to 25 students in the class depents on the type of the kindergarten
Deliver English course to different classes,
Write lesson plan,
Teaching materials available
Location: Shanghai


FT Training school English teacher needed
Work Schedule: 1pm or 1:30pm from 8pm or 8:30pm,work on weekend, two days off during the week.
Students age: from 3 to 6 years old
Class size: around 18 students
Deliver English course to different classes
Teaching materials available
Location: Shanghai

The work schedule of these type positions varies a little at different schools.



The following are the specific two positions we are currently recruiting for:

Kindergarten English Teacher needed on January 1st

Location: Shuicheng road of Line 10 plus 10 minutes' walk
Work schedule: Monday to Friday8:30-17:00,2 days off on the weekend
Student age:From3-6
Class Size:20-30 students
Salary: 21k after tax
Benefits: RMB3000/month housing allowance (paid with the salary at last day of each month)
RMB5,000 per year flight allowance (paid in July, 2020)
lunch time :paid by employee, 5RMB/per day, eat with children
legal holidays as prescribed by the government in accordance with the law,all holidays are paid include 5weeks summer vocation ,3weeks winter vocation and 2 weeks spring vocation
Traffic allowance: paid by employer, based on everydays public transportation receipts.
Employer will pay up to a maximum of RMB5,000 per year for medical expenses.

Requests:
Must be Native Level Speaker
Must meet the requirements of working visa
At least 3-4 years experience
TEFL/TESOL Certification
Can Start from January 1st ,2020
If you are interested in this job, please contact us




Homeroom Teacher Job Description (4-5 year olds)
Reception Teacher 2020-2021 academic year

About the contract
Schedule: Monday-Friday, 8:30am -4:00pm
Location: Shanghai, locations in Hongmei road
Class Size: 20-22 students, Chinese co-teacher and Teaching Assistant (TA) present at all times. Teacher student ratio about
Compensation and Benefits:
230,000 - 310,000RMB per year, depending on qualifications and teaching experience
8,500RMB per month housing allowance
End of contract bonus based on working performance
Comprehensive Medical insurance value up to 9,000 RMB per year
Paid holidays: Chinese government holidays, 1 week for spring festival, 3 weeks for Christmas, 1 week for Easter, 7 weeks off in the summer
Airport pickup and accommodation upon arrival (self-paid)
Legal work visa & Foreign Expert Card
Round-trip airfare either purchased or reimbursed depending on situation (up to 12000 RMB per year)
Requirements:
Native Level English Language speaker from the UK, Ireland, New Zealand, Australia, USA, Canada or South Africa.(visa requirement)
At least 2 years relevant Reception (4-5 years old) teaching experience in country of origin preferred and abroad.
TESOL certificate preferred, however, must have an understanding of working alongside children who have English as a second or third language.
Experience with the British National Curriculum (preferred) and Early Years Foundation Stage (essential) along with experience teaching Phonics and the Abacus Math Program.
Professional teaching license(essential) (Qualified Teacher Status/Teacher Registration from country or origin)
BA, BEd, BTchng in Early Years or Primary Education (essential)

Open to diversity and living within the Chinese culture and Shanghai.
Ideal candidate must be an Early Years or Primary professional who is career orientated and passionate about teaching and pedagogy. Bring a willingness to combine their western expertise with Chinese culture to present the best of both worlds for the students.

If you are interested in this job, please contact us.
Qualifications
All candidates must have a bachelor's degree for work visa application
Authenticated highest academic degree and non criminal record paper
At least two years experience of teaching English
Salary and Benefits
The salary of these type of positions varies from 15K to 30K after tax for non native or native English speakers
Medical insurance at most of the schools
Air ticket negotiable
Housing allowance negotiable
All Chinese national holidays are paid
Company Details
EXPERT ENGLISH offers CELTA, the worldwide recognised 120-hour practical and flexible teacher training programme, with a bonus in teaching practice availability and additional teacher training module for Young Learners and CLIL.
Click to find out more.
The only Trinity CertTESOL in Thailand. Certified and recognised worldwide. Beautiful location. Small groups.Teaching practice in real schools. Meals and accommodation included. Job Placement available on course completion.
Click to find out more.
Learn how to teach English confidently and get the most prestigious TEFL Certificate! Highly experienced and supportive team of tutors. Very high pass rate. Special price package with accommodation and airport pick up included.
Click to find out more.
Upon successful completion, ITTO guarantees job placement and job contacts worldwide. Find out how you can save up to US$200 Call Us Now!
Click to find out more.