Student Services Manager
Deadline: Fri 09 Dec 2022 00:00:00 UTC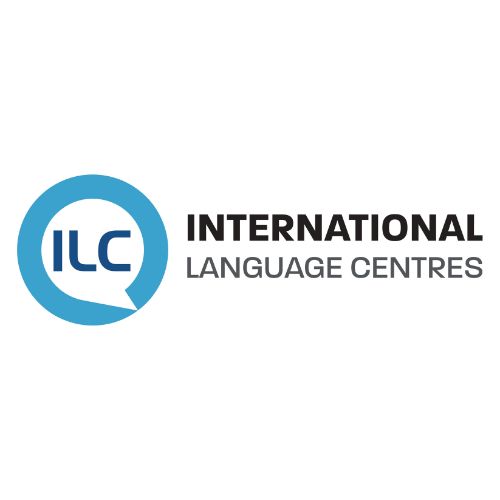 Deadline: Fri 09 Dec 2022 00:00:00 UTC
United Kingdom: Cambridge.
ILC Cambridge
Experience: NOT APPLICABLE
Number of positions: 1
Details of Position
The Office & Student Services Manager (OSSM) takes overall responsibility for the smooth running of the branch office in all aspects of customer service, student administration, accommodation, accreditation requirements and financial record keeping. The Office Manager will liaise with the Director of Studies and Regional Director on a regular basis. The Office & Student Services Manager is the Welfare Officer and Designated Safeguarding Lead.

Job Type: Full-time, permanent

Schedule: Monday to Friday

Must be able to reliably commute or plan to relocate to CB5 8AS before starting work.

Main Duties:
Organising day to day running of office and ensuring work is delegated amongst Administrators.
Responsible for the Safety and Security of staff and students within the college.
Overseeing the accommodation provision.
Communicating with all students and staff.
Making sure administration systems run smoothly.
Managing the front desk.
Handling general enquiries and telephone calls.
Running the administration of students.
Administering students and catering for their needs.
Assisting Teachers, the Director of Studies (DOS) and Principal with administrative needs
Ensuring that Reception is adequately staffed and that this is number is managed according to the season.
Overall responsibility for decision-making necessary to the efficient daily running of the office and accommodation provision.
Maintaining a positive, helpful and pleasant demeanour at all times when dealing with potential customers, current and past students, staff and managers.
Assisting with all accreditation inspections and ensuring that the criteria is followed in all aspects of administration.
Recruitment of Administrators (with Principals approval).
To liaise with the DoS; to keep each other updated with academic and administrative information.
Accompany students to a walk-in centre if required.

Other Duties:
The OSSM will be available for reasonable contact by the Principal or DOS to assist in dealing with student emergencies out of office hours.
The OSSM will be as flexible as possible with regards to their hours of work and be available to work overtime at particularly busy periods.
The OSSM will receive appropriate training and professional development to enable him/her to carry out efficiently all the above range of duties and responsibilities.
The OSSM may be called upon to carry out other duties for the College from time to time as required.

Specific Duties:
Customer Focus
Assist visitors in a helpful, confidential and diplomatic manner.
Provide a professional, confidential, administrative service to all sections of the school community.
Perform Receptionist duties throughout the school day; acting as first point of reference, receiving visitors and telephone enquiries. Offer a helpful, friendly, confidential and professional service at all times and take appropriate action on own initiative, resolving minor matters, referring more serious matters to an appropriate member of staff.
Reading student feedback and acting on any issues, relating to accommodation or welfare, that arise.

Accommodation
Overseeing the accommodation provision, the enrolment process for homestay providers and house inspections.
Overseeing payments for homestay providers and halls of residence.

Communication
Adhere to school procedures and ensure that staff receive messages (telephone, email, face-to-face) promptly and accurately.
Provide general assistance to the DOS; to include general word processing, correspondence, reports and standard letters to students and agents.

Safety and Security
Responsible for ensuring staff and students follow our Health and Safety policy.
Responsible for ensuring the college Emergency Plan is updated frequently.
To liaise with the DoS to monitor overall maintenance and appearance of the School.

Administration
Provide general administration assistance to the DOS.
Post: Receive and distribute incoming post and parcels.
Plan monthly rotas for administrative staff.
Keeping a record of all Administrators hours worked.
Dealing with staff welfare (job related and personal) and assists them where he/she can.

Finance
Cash handling: be responsible for the sales at reception; record and bank all income, collect, record, and bank contributions.

Data Management
Maintain high standards when managing confidential information, always complying with the schools data protection procedures and legal requirements.
Input data using a database.

Performance and Line Management
Regularly reflect upon your performance, set targets, action plan and review your work.
Take responsibility for your work, encourage and accept feedback from your colleagues and your line manager and respond to or adapt to change as required.

Whilst every effort has been made to explain the main duties and responsibilities for the post, each individual task undertaken may not be identified, especially in the context of ILC, which requires flexibility in all its employees. Candidates should note that some flexibility over working hours will be required from time to time as workload may not be spread evenly throughout the year.

Safeguarding
ILC English is committed to safeguarding and promoting the welfare of children. The post holders responsibilities for safeguarding the welfare of the young students for whom they are responsible will be to adhere to the ILC English Safeguarding Policy. All ILC English employees are subject to enhanced DBS check and have a duty to:
Comply with safeguarding policies and procedures covering child protection, health, safety and security.
Contribute to safeguarding the welfare of children in the school.
Assist ILC English in fulfilling its responsibilities to safeguard children and Vulnerable Adults.
Assist ILC English in implementing its Safeguarding and Child Protection Policy.
Promote the Colleges codes of conducts within the College.
Promote anti-discriminatory practice. Basic knowledge of and/or familiarity with the pertinent legislation and Government guidance relevant to this role.
To ensure they have received Safeguarding Level 1 training and regular refresher training.
Report any issues immediately to the Welfare Officer/DSL

Person Specification:
Friendly and positive approach to the students.
Able to communicate effectively with potential students of various backgrounds.
Able to handle a variety of general enquiries about the school and its courses.
Some knowledge of living and working in the UK as a foreign student.
Knowledge of school policies regarding the welfare and safeguarding procedures for under 18s.
Well-organised with excellent time-management.
Able to work under pressure and with efficiency.
Able to follow company and office procedure.
Diplomatic and culturally aware.
Able to work independently and as part of a team.
Able to take responsibility.
Able to prioritise.
Good interpersonal skills.
IT, administrative and office skills.
Able to communicate effectively face to face
Salary and Benefits
£23,000-£24,000 per year
Job Location
Job Summary
ILC Cambridge requires a Student Services Manager to ensure that the non-academic aspects of our language school are run to the highest standards. With responsibility for overall customer service, student finance, administration and accommodation, as well as student welfare and safeguarding, this is a great opportunity to work in a dynamic environment and in a varied role. the post-holder will need to be enthusiastic, flexible and able to work on their own initiative.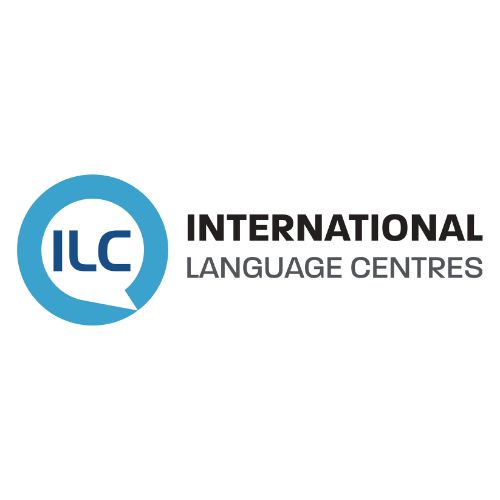 Company Details
ILC Cambridge

Prestigious, internationally recognised, 4 week, onsite, face-to-face intensive TESOL programme. Enroll on our first course in 2023 and get a special discount.
www.tesol-turkey.com
Step this way and join us in Chiang Mai, Thailand for an opportunity to teach English to the World: 4 weeks of onsite training including 6 observed teaching practices at local schools followed by a job guarantee.
www.seetefl.com
Reach more than 100,000 potential students each month with Train to Teach targeted advertising via our platform, social media, apps & newsletters.
Download our Advertising Media Pack
Get your worldwide recognized, Via Lingua International TEFL certificate in this fascinating city and start teaching English wherever you like.
www.tefl-turkey.com