CELTA-Qualified Young Learners & General English Teachers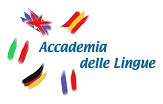 Deadline: Mon 17 Jun 2019 00:00:00 UTC
Italy: Castrovillari (Province of Cosenza).
ACCADEMIA DELLE LINGUE
Experience: 1 YEAR
Positions: 2
Degree Required

Job Summary
We require CELTA-qualified Young Learners and General English teachers for our vibrant private language school in the picturesque Calabrian mountains.
Details of Position
We are currently looking for Native level English-speaking teachers, equipped with a EU passport (due to Italian employment regulations). The minimum qualification for this position is a CELTA or Trinity TESOL and one-two years of experience teaching Young Learners and mixed levels in accordance with the Common European Framework. The CELTA YL extension and experience with the Cambridge YL suite of exams would put candidates at a distinct advantage. A working knowledge of Italian is not essential, but would be beneficial to allow the successful applicant to settle into the local community with greater ease.

We require warm, friendly and outgoing teachers who can establish good rapport with our well-established YL & GE classes. The applicants need to have a sufficient level of personal hygiene and a reasonable dress sense (we politely request this due to negative past experiences with a couple of former teachers)

Teaching hours will be around 25 per week, Monday to Friday usually afternoon-evening, the school closes at 9pm during the week, so that is the latest end to the working day you can expect. If requested; there may be private classes and short courses which occur in the mornings, which will certainly allow a wider scope beyond teaching YLs and Teens exclusively.

Class sizes are up to a maximum of 12 students. All teaching materials are provided and a very well-stocked resource room is at your disposal. Classrooms are equipped with audio equipment and smart speakers; which can be employed during classroom activities.

Teaching levels
YL Teacher: A1 to A2 KET/A2 Flyers, ages 7-12
GE Teacher: A2 KET to C1 Advanced (CEFR)
Both roles will involve an occasional adult class or one-to-one (subject to availability and preference of the teachers).
The teaching contract begins in the middle of September 2019, and finishes at the end of May 2020, with an option to renew the contract upon the agreement of both parties


Information on our location
The teacher will be working at a small-medium sized private school (around 250 students in total). Located in Castrovillari (population 22,000), in Calabria, the very south of Italy. It is a beautiful town, surrounded by the Pollino mountain range and a 30 minute drive to the beach. Access to Castrovillari is via coach, there is no train service. There are flights from London to Lamezia Terme Airport, a one and a half hour drive from Castrovillari. There are flights to Naples from other UK departure points (3 hours drive from Castrovillari) and Rome (five and a half hour drive) will cover flights from any other point of departure. The average rent in this city for a one bedroom flat is around 300 Euros per month.

DUE TO ITALIAN EMPLOYMENT REGULATIONS, ONLY CURRENT EU/UK CITIZENS OR ITALIAN WORK PERMIT HOLDERS CAN BE CONSIDERED.

Covid-19 Pandemic Information: Calabria has one of the lowest infection rates in the whole of Italy. Our city, Castrovillari, has no cases whatsoever. The health and welfare of our team is of paramount importance to us and we take all necessary precautions in order to ensure the safety of staff and students alike.
Qualifications
The Cambridge CELTA/Trinity TESOL and one-two years experience teaching Young Learners/General English are the minimum requirements for this role.

The CELTA YL Extension qualification would put candidates for the YL position at a distinct advantage.
Salary and Benefits
We offer a scaled salary according to the number of hours worked. Christmas, Easter and public holidays are paid.

For a 25-hour per week contract, we offer 1400 Euros NET (Take home) per calendar month.

For a 21-24 hour contract, we offer 1200 Euros NET.

For a 16-20 hour contract, we offer 1000 Euros NET.

You will notice that this is markedly higher than what can generally be expected in Italy. At Accademia delle Lingue, we believe that our hardworking teachers deserve a salary which reflects their efforts and allows them to live comfortably.
Company Details
SPECIAL OFFER: €1399, to be paid in instalments. 100% face to face courses available from July.
Click to find out more.
Upon successful completion, ITTO guarantees job placement and job contacts worldwide. Find out how you can save up to US$200 Call Us Now!
Click to find out more.
Accredited 4-week TEFL course in Prague with job guidance worldwide. Our graduates are teaching in 60+ countries.
Click to find out more.
The only Trinity CertTESOL in Thailand. Certified and recognised worldwide. Beautiful location. Small groups.Teaching practice in real schools. Meals and accommodation included. Job Placement available on course completion.
Click to find out more.