Summer School Activity Manager
Deadline: Wed 06 Jun 2018 00:00:00 GMT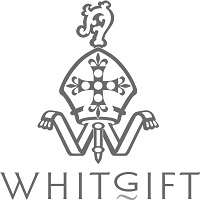 Deadline: Wed 06 Jun 2018 00:00:00 GMT
United Kingdom, South Croydon
Whitgift Summer School
Experience: 1 YEAR
Positions: 1
Degree Required
Short Term/Summer job
Job Summary
Whitgift is a leading independent school on the outskirts of London set in an attractive 48-acre parkland site. We are seeking to appoint a Summer School Activity Manager who will be responsible for the planning, implementing and day to day running of a varied co-curricular programme. Salary is £675 per week plus holiday pay.
Details of Position
The Whitgift Summer School, with its innovative and exciting English language course and activities, both involving native speaking students, is designed to appeal to girls and boys aged 11-17 from all over the world.
The summer school runs for 6 weeks from 8 July - 19 August 2018. New staff induction days and summer school set up take place on 5, 6 & 7 July 2018. Although applicants who have full availability throughout this period are prioritised, applications for shorter periods may be considered. Therefore, if you are unable to work for the entire 6 weeks, please state this clearly within the additional information section of the application form and provide reasons.
ACTIVITY MANAGER
The Activity Manager is responsible for organising, managing and motivating a team of Senior Activity Leaders and Activity Leaders and will report directly to the Course Director. They are also responsible for the planning, implementing and day to day running of a varied and inspiring co-curricular programme, whilst ensuring the safety and wellbeing of students is managed at all times. This programme includes sports, activities, evening social events and excursions.
We would like the Activity Manager to start in advance of the summer school start date to plan the co-curricular programme and the staff induction. This early start provides an excellent opportunity to become familiar with the facilities and prepare for the beginning of the course. We anticipate the start date to be week commencing 25 June 2018.
Pre-course responsibilities
* Liaise with the Director of Studies to ensure the activity programme is integrated in to the academic programme as fully as possible
* Ensure that all trips and excursions have a strong cultural, historical, touristic and educational value
* Research and book all locations/tours for the offsite trips and evening activities
* Organise and manage transportation as required for all off site activities, events and trips
* Plan Sunday evening welcome activities and student induction
* Write trip information and activity packs
* Research and purchase any equipment/resources that may be required for the co-curricular programme
* Ensure facilities are properly decorated and prepared before student arrival
* Set up the House System with the Welfare Manager
* Carry out risk assessments for all planned activities and excursions
Activities
* Lead, supervise, motivate and engage students on activities and trips
* Manage, engage and integrate the English Student Hosts throughout the co-curricular programme
* Be fully responsible for students throughout the co-curricular programme, ensuring students safety and behaviour is acceptable
* Maintain professional relationships with all specialist course providers, sports coaches and suppliers (e.g. Horse Riding, Golf, Trip locations etc.)
* Ensure all staff are familiar with and understand the risk assessments for all planned activities and excursions
* Produce a weekly video showing off the best of the summer school for the students
* Co-manage the House system with the Welfare Manager, promoting involvement and enthusiasm towards the House Cup and related activities
* Ensure appropriate standards of student discipline are maintained
Administration
* Manage the Activity and student selection process and excursion group lists
* Keep clear and accurate records of attendance at each activity/off site trip
* Ensure student weekly progress reports and end of course reports are completed to a very high standard and are produced on time
* Maintain and manage the activity budget, accounting for all money spent with receipts as required
Staff Management/Development/Quality Control
* Organise, manage, motivate and monitor a team of activity staff
* Ensure the Senior Activity Leaders and Activity Leaders work together as a team
* Ensure that activity staff reviews and appraisals are carried out effectively as directed
* Ensure staff training and staffing cover for all co-curricular activities
* Hold daily activity staff meetings that cover administration, student and staff needs and staff development
* Ensure that the co-curricular programme is delivered by the Senior Activity Leaders and Activity Leaders competently, safely and to a high level of professionalism
* Ensure that session plans are created and prepared for every sport, activity and excursion that takes place
* Support, manage and guide Senior Activity Leaders and Activity Leaders through activity observations and facilitate feedback
* Provide continuing professional development (including weekly CPD sessions) to the activities team
* Liaise with the Course Director to ensure that feedback from students is collected, respond accordingly and record any action taken
* Pass on any student complaints/problems to the Course Director
English Student Hosts
* Ensure the effective integration of the English Student Hosts into the co-curricular programme
* Help, guide and support student hosts to ensure they have a clear idea about what is expected from student hosts throughout the co-curricular programme
* Manage Student Host registration and induction as required
Senior management
* Be an active member of the Senior Staff team and to help and support the Course Director whenever necessary and appropriate
* Attend management team meetings as necessary
* Be sufficiently flexible to deal with unexpected situations
* Follow systems and procedures as outlined in the staff handbook
* Deputise for the course director as required
* Assist in day to day general duties as instructed by the Course Director
Safeguarding, Welfare & Pastoral Care
* To ensure student discipline, safety and welfare policies and procedures are implemented and followed
* To ensure the safeguarding and welfare of all students during all activities and off site trips reporting any issues to the Welfare Manager and Course Director
* To exploit every opportunity for nationalities to integrate and for students to practise English
* Actively manage, supervise and engage with students during mealtimes in order to ensure a calm and pleasant dining experience for all
* To be aware of, monitor and manage students conduct and behaviour in order to promote a harmonious international community in which every student can be confident and unafraid to voice opinions and thrive, no matter what their beliefs, customs or differences
Airport Transfers
* Assist the Airport Transfer Co-ordinator in managing airport transfers allocated to the Activity Team
* Assist with Airport transfers whenever required
* Organise the British Garden Party on Sunday afternoons and the induction and team building games on Sunday evenings
End of Course/Post-course responsibilities
* Ensure that all activity staff complete the end of course feedback survey
* Provide feedback on the activities/offsite trip processes at the end of the summer
* Ensure the summer school is shut down effectively and does not have a negative impact on the students or Whitgift School
* Manage the packing up of all activity resources and ensure areas used are left as found
* Ensure all activity staff receive a final appraisal and that it has been signed off and submitted to Whitgift School
* Ensure all course records are complete
* Write an end of course report and answer any queries after the course

Qualifications
ACTIVITY MANAGER
Essential
* Educated to degree level
* Sports, Teaching or coaching qualifications (e.g. QTS in Sports or PE) or equivalent in Drama, Music and Performing Arts
* Proven management experience of a sports and/or social programme for teenagers in an * * International Summer School, activity camp or similar context
* Outstanding time management and organisation skills proven in a similar context
* The ability to motivate, lead, supervise and engage with staff and young learners
* Excellent people management and leadership skills
* Able to work calmly, effectively and positively even whilst under pressure
* A good understanding of health & safety and safeguarding
* Native/near native competence in spoken and written English
* Excellent IT skills with a solid grasp of the Microsoft Office package
* Budgetary and money handling experience
Desirable
* HSE First Aid Certificate
* CELTA qualified or equivalent in EFL
* Educated beyond degree level in relevant specialist field

Salary and Benefits
ACTIVITY MANAGER
£675 per week (plus holiday pay)
All meals while on duty
Accommodation may be available if required

Company Details
Like the sound of this job, but not fully qualified?
Check out our Teacher Training Directory to find a course.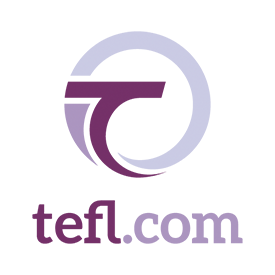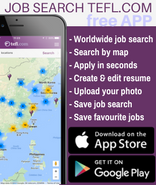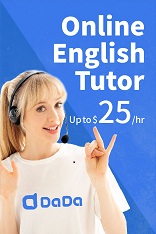 Train To Teach
Trinity CertTESOL in the heart of Edinburgh. Extensive support throughout the 4-week course from our experienced and dynamic tutors. Enjoy our modern facilities and full access to our extensive resources!
Click to find out more.