Teach English subjects to Omani Students and ensure that students reach their full potential through the use of innovative teaching materials and continuous research on the subject matter; Plan and manage the class through systematic lesson plan based on the curriculum presented by the Ministry of Manpower; Provide continuous assistance and counselling to students on subject matter; and Carrying out any others tasks assigned by the concerned heads of Centre, department or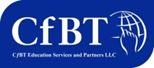 Oman, Muscat.
CfBT Education Services and Partners LLC
You would be working on the Foundation programme which prepares students to function effectively in English to meet the challenges and expectations of an academic environment in a tertiary institution where English is the medium of instruction. Or if you are in a private school, where English is a subject, you would be working towards enhancing the English language skills of students within the guidelines of the curriculum.

* Denotes EU nationals preferred