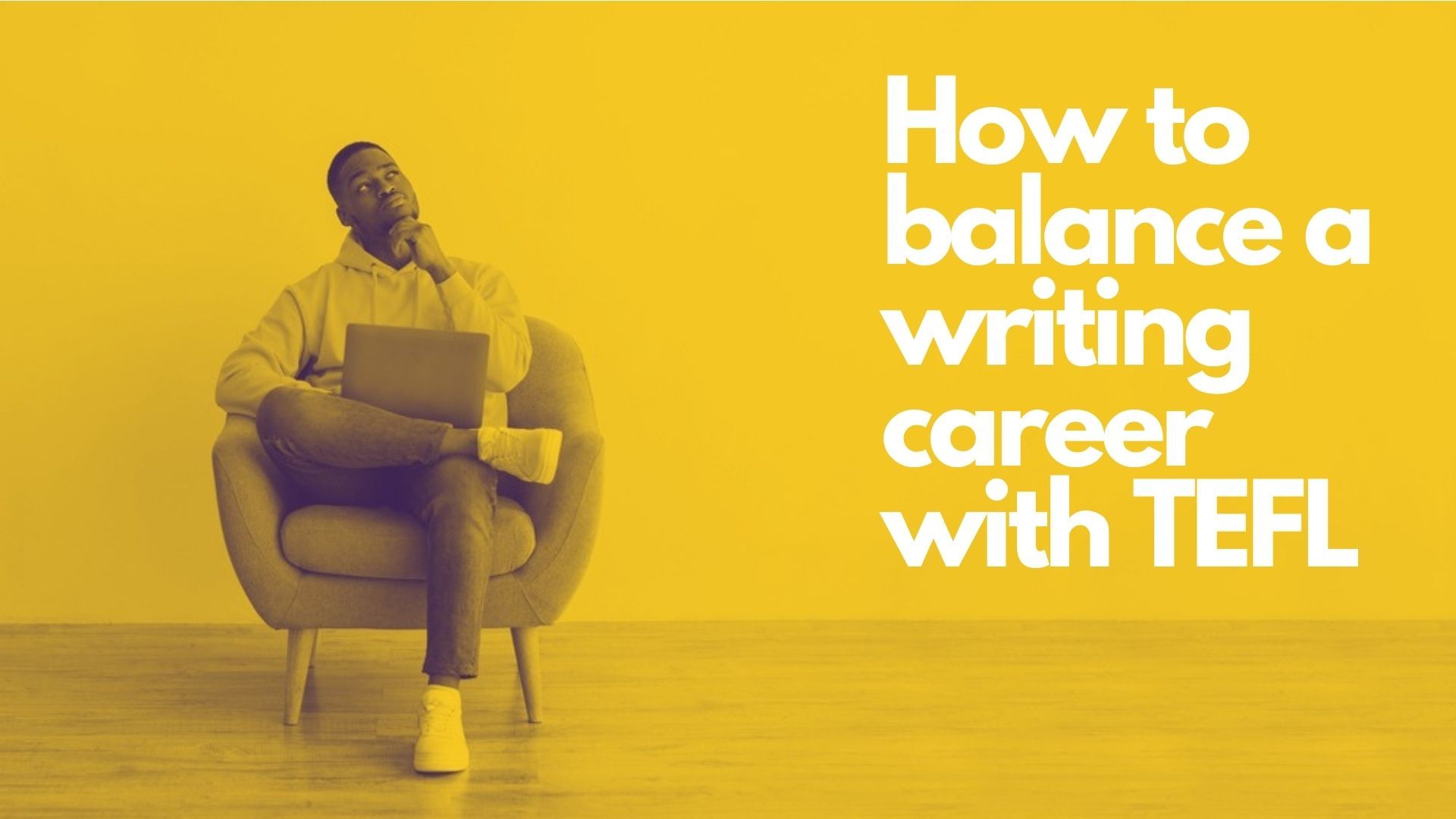 How to Balance a Writing Career with TEFL
1st September 2021
By Andrew Theophilou.
The stereotype of the aspiring writer trying to survive by teaching English on the side is nothing new. James Joyce, JK Rowling and Nick Hornby are just a few of the novelists who taught EFL in order to fund their works in progress. All these writers had to pave their own way to literary success with jobs that barely earned them a basic living with limited opportunities to focus on their art. And it's not just novelists who juggle their creative endeavours with TEFL, but journalists, copywriters, travel writers, scriptwriters, playwrights and bloggers too. Yet we all know that neither teaching nor writing are the best paid jobs to begin with, so what exactly is the allure? And is there a way to ensure simultaneous success in both of these professions?
It has to be said that the ultimate goal of every EFL teacher is not necessarily to change careers at the earliest opportunity. Some might consider writing as an additional activity which doesn't take anything away from their teaching. The two professions can work well together to provide a more balanced lifestyle, with the solitary activity of writing complementing the more social nature of teaching. Having two professions can also mean that extra bit of financial security, especially in these times of uncertainly. What's more, the quality of all your work can only improve if you undertake mutually beneficial activities.
That said, there's no denying that having two careers is a bit of a juggling act at times. Keeping them separate is not always the key to success, however - mixing them up can actually serve you well. There are obvious overlaps between TEFL and writing and focusing on these can work to your advantage. More often than not, the TEFL career is the first one to get off to a flying start. For the established teacher looking for ways into writing, then, it's important to build on transferable skills and knowledge in order to facilitate a more seamless diversification of your professional activities.
EFL publishing
A writer doesn't just need creative talent, but specialist knowledge on the subject matter they are dealing with. As an English teacher, you are an expert in an industry that offers unparalleled opportunities for a career in writing. Despite this however, it's virtually impossible for a newbie to make a splash in the globally saturated market of EFL publishing. But if writing EFL materials is really your thing, there are always avenues of entry available to anyone with talent.
As a teacher you will already be writing your own material to supplement any coursebooks used. It's worth collating this and taking advantage of feedback from your students to improving it over time. It may never be enough to create a complete coursebook of your own, but it's great on-the-job training. What's more, it could be used one day in a different role, writing anything from online lessons to question items for an exam. If it works in your classroom and helps you to develop, it's never a wasted effort. Opportunities arise when you least expect them.
In my case, such snippets proved useful when I was commissioned to write an annual language calendar published in Germany. The job involved producing a year's worth of daily stand-alone micro lessons, including language exercises, quizzes, cultural stories, tongue-twisters, crosswords and infotainment. As well as having my own bank of material to draw upon, I was teaching at the time which provided a daily source of inspiration, not to mention a captive audience on which to test my ideas.
If fiction is your thing, then graded readers might be something worth considering. Often sniffed at by the more literary-minded native speaker, these short books do in fact take quite some talent to write. As well as bearing all the hallmarks of regular fiction, they need to be targetted to a specific language level in order to succeed. They may not be a direct route towards literary success, but they do offer vital training in the art of storytelling, not to mention extra cash. Your students will always be eager to see your work in progress, so why not test the water with them before approaching a publisher? It's unlikely the result will be snapped up immediately - certainly not without some serious editing. But it will give you an idea of what's involved and a chance to see if you enjoy the activity.
Every institution has a need for some sort of marketing or advertising content, which means that ways into copywriting also abound in TEFL. It can be hard for a teacher to make a direct crossover from teaching into copywriting, but it is possible for the truly determined. Any writing you publish, either in print or online - including translations - will help you build up a portfolio. This is crucial, as you'll always need to show samples of your writing. It doesn't necessarily have to be related to marketing - anything that demonstrates your talent as a wordsmith could help you get a foot in the door. I managed to secure work as a copywriter at an advertising agency thanks mainly to the publication of my calendars. Ironically, I had previously failed to find a job as a copywriter in EFL, despite my solid background and experience in the industry. But after proving myself professionally in an advertising context which had nothing to do with EFL, I eventually managed to land myself a position as a full-time marketing copywriter with a major EFL exam provider.
Assessment, incidentally, is another area which offers writing possibilities for teachers. EFL exams tend to be bestsellers and someone needs to write them every year. If you enjoy putting together tests for your students, then this may be a road to take. You'll need to have experience teaching towards some of the big English exams, of course, and train as an examiner yourself first. But these are investments worth making for your TEFL career anyway.
Journalism, copywriting and fiction
A journalist needs to be in the right place at the right time to get a good story, as well as keep an ear to the ground. TEFL often takes teachers abroad, which places them in an ideal position to try their hand as a foreign correspondent for publications back home. That's not to say your geographical location alone will open doors for you as a reporter - unless, of course, you already have the right media contacts. But journalism takes many forms, and starting out with more evergreen content on a niche topic might be a better option than breaking news. The advantage of being fully immersed in a foreign culture and actively engaging with locals on a daily basis is that you gain insights which aren't always reported in mainstream media. When some of my students started talking about a national event one time, they prompted me to look at things from a fresh angle. I pitched a story to a UK magazine and that's how my first press article was published.
As a business English teacher working online, I found myself coming into contact with professionals at the cutting edge of their field in a wide range of professions. Lawyers, doctors, engineers, business executives, programmers, bankers and scientists from around the world - people I don't usually get to hang out with in my local pub. Conversing with such people about their work not only requires you to become familiar with the terminology they use, it also gives you a sound conceptual grounding in specialized areas. This, I found, proved incredibly useful in my freelance work as a copywriter, which often requires the ability to express complex, specialized ideas in straightforward, accessible language. Anyone teaching ESP, or technical English, will automatically have a shortcut into copywriting.
Writing fiction has always been my true passion and ultimate goal, so I won't pretend that I haven't felt frustrated over the years. There have been periods when I gave up writing altogether, using the demands and constraints of a TEFL career as an excuse for calling it a day. I used to joke that I'd rather be a failed writer than a failed teacher, but in actual fact I've enjoyed excelling at both in my own particular way. Success in one area does not mean failure in the other, and when I finally did publish my first work of fiction, this became more apparent to me than ever before. I was invited back to a university I had previously taught at in Spain, to read from my book and give a talk as a visiting lecturer.
The university in question was the place where I had begun my career ten years earlier, so things had come full circle. The experience of re-visiting was as nerve-wracking as my very first lesson, because now I had to perform as a writer as well as a teacher. Thankfully, though, the whole thing passed off well. What's more, the warm reception and positive feedback made me realise that I would always want to be both a teacher and a writer. I didn't have to choose between the two - they could happily co-exist within me. The event was not only the proof in the pudding, but a highlight of both my careers.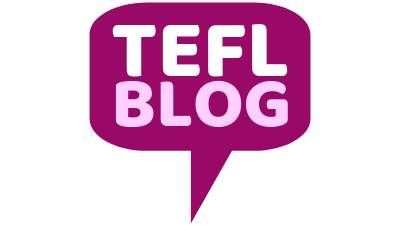 Tag Cloud
Train to Teach
Become a confident English teacher in just 4 weeks. Limited seats available.
Book now!
Reach more than 100,000 potential students each month with Train to Teach targeted advertising via our platform, social media, apps & newsletters.
Download our Advertising Media Pack
Accredited 4-week TEFL course in Prague with job guidance worldwide. Our graduates are teaching in 60+ countries.
Click to find out more.
With 20+ years of ESL expertise, Maximo Nivel's award-winning TEFL course combines hands-on training with theory to successfully teach all over the world.
www.maximonivel.com
Step this way and join us in Chiang Mai, Thailand for an opportunity to teach English to the World: 4 weeks of onsite training including 6 observed teaching practices at local schools followed by a job guarantee.
www.seetefl.com