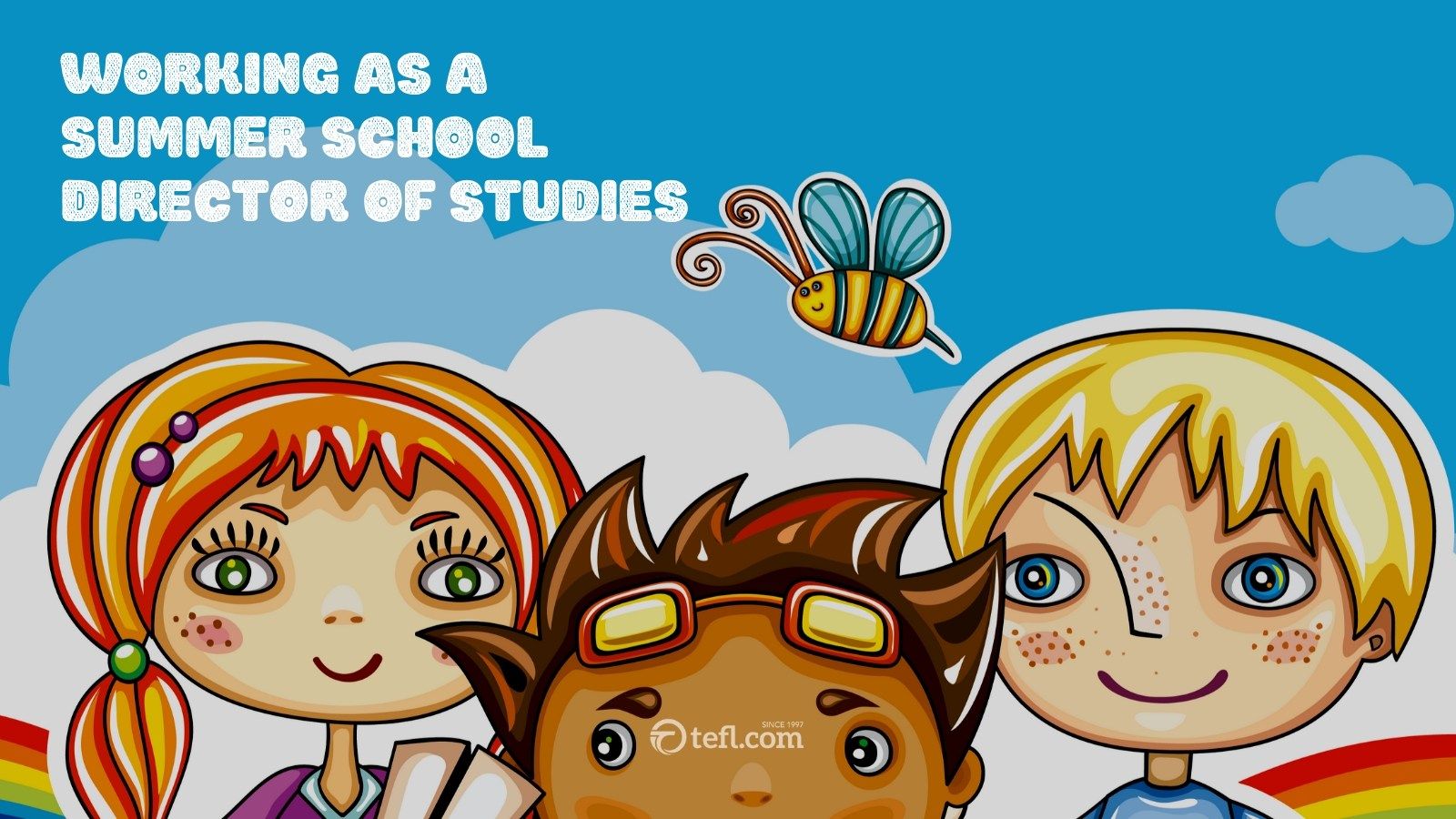 Working as a Summer School Director of Studies
10th March 2020
By Iga Naumiec
I'd already been an English teacher in Poland and China for some time when I decided to try my luck teaching English in the UK at summer camps. I got the job and I spent my first summer in the UK teaching. Having enjoyed it, I applied for a teaching job the following year with a different company. But when I went to a summer English camp the second time I thought that it might actually be my last as an English teacher.
For some time I had been considering a slight career change. I was planning to work less the next school year in order to be able to do a course. The summer was to be the perfect way of saving money for that course. I wanted to become a qualified Director of Studies.
Yet, after a week into my second summer camp, I a got an offer to take the job of Director of Studies in a different centre, due to my qualifications and vast experience as an EFL teacher. At that time I had been a teacher for about 10 years and had done my M.A. in Linguistics and my thesis investigated teaching grammar, speaking practice and using metalanguage in class.
After I accepted the role, I got a Dos handbook and in a few days I was supposed to have a crash course induction as I had to quickly cover for a person previously appointed for the position. I had to absorb the knowledge fast and not let the centre suffer from an insufficient substitute in the management team.
Was it an easy task to run the academic side of the centre? No.
Was I planning to come back the following year? Let's analyse the factors which had an impact on my decision on whether to return or not.
1. Location. Different summer schools offer positions in various places across the UK ranging from the capital city to ones in the middle of nowhere. Sometimes no choice is given to a candidate but usually once you've been in a given centre you return to the same one the following year. I was offered a job in London. The drawback could be the fact that the accommodation, the canteen and the study buildings were scattered around the heart of the city (of course, it doesn't have to be the case in all London centres). Student safety has to be a prime concern in a busy place like that so a lot of staff's attention is focused on providing it. On the positive side, I got the chance to walk a lot (a Dos is mostly based in an office with a lot of administrative tasks). Furthermore, my days off were filled to the brim with things-to-do.
2. Induction. This is what the induction for a Dos usually looks like. It starts 5 days before the first students arrive. There is a meeting for all the staff management teams concerning safety & welfare issues, first aid, some general rules in the company, detailed information about the centres, teachers & students. A Dos also spends the whole day at induction with the Academic Manager who acquaints them with all the academic duties and issues. All in all, the induction lasts 2 days. Later, the teachers arrive so the Centre Manager, the Activity Manager and the Director of Studies induct the team and all the staff go to their centres to prepare the campus itself - the classrooms and the accommodation for the students' arrival. As summer camps occupy colleges usually just vacated by regular students, the centre preparation has to be done from scratch. My company pays for the induction days and provides staff with accommodation which I know is not always the case.
3. Responsibilities. When it comes to DoS's responsibilities, I do not think they differ from duties in other companies. A Director of Studies is responsible for the academic side of the course and managing the teachers. The academic duties encompass a wide array of tasks. Key ones are: placement testing, marking tests, doing oral testing, creating class lists, assigning teachers to classes, preparing the teaching rota for the whole week, forming project groups, organizing exams, having reports & certificates ready for students leaving in a given week, substituting for teachers when necessary, observing classes and giving feedback to teachers afterwards, conducting weekly CPD sessions (usually addressing problems the teachers signal), answering any problems students or teachers might raise, and having daily meetings with the staff. As far as other chores go, in my centre a DoS would do the wake-ups and lights-off, assist the Centre Manager, write student reports and cooperate with the Activity Manager.
4. Timetable & time off. My company differs a bit as far as teachers' duties go. Apart form teaching, they are involved in a weekly project as well as events, trips and pastoral duties. The schedule is pretty busy to be honest but the pay is good plus a teacher can get a weekly performance bonus. Yet, teaching takes place only in the morning. Later, teachers either have a slot off (afternoon or evening) or they lead excursions or their team to complete a project which they present at the end of the week. Every member of staff would get 1 day off plus the evening preceding the free day. A Dos will have a day off when the students go on a whole day excursion. During the day when the students are off-site a DoS might have some time to oneself.
5. Teachers & colleagues. I have to say I have been lucky with the teachers I've cooperated with so far. Most of them were native speakers and 1-2 near native-level speakers with a CELTA Certificate. I found them very well-qualified and enthusiastic which made them easy to work with. It's important to discover other skills the teachers might have in order to utilise their strengths at work. It's always good to have a tech-savvy in the team, a film or sports person, one with artistic skills, which are going to be extremely valuable when it comes to projects and project presentations. Sharing and helping one another out comes in handy as close cooperation is vital in a busy summer camp environment. If staff can use their skills or qualities to share their knowledge or hobby with students as well, the more diverse the course becomes and students do enjoy being a part of a team for a short while.
6. Students. The London centre I worked at tends to attract a bit older and more mature students. There are probably 2 reasons for that. No 1 is that, apart from a regular English programme, the company offers studies in certain subjects in English, i.e. Maths, Physics, Law, Medicine, English Literature (the subjects may vary from year to year), which requires students to have a higher language competence to fully participate in the course. No 2 the location of the centre (the very centre of London) probably attracts students whose parents believe they would benefit more from spending a summer course in the capital city with all the theatres, museum visits etc. which are organised. Students of all nationalities arrive and the difference is that there are no groups. So even though there are students from the same country, they come independently which requires more maturity on a student's part. It may lead to the fact that there are rarely elementary language groups. Also the classes are quite small, up to eleven students, which creates more opportunities for students to actively participate.
7. Money. The salary is definitely the major factor in making a decision to work in summer camps. The money you are offered might be inclusive or exclusive of holiday pay. Do make sure beforehand. You might also be given an end of job performance bonus. Accommodation and full board concern only residential staff. Just be warned - there are some companies where some money will be deducted for it from your remuneration. All in all, you can earn good money at summer schools.
Summer camps are busy and no recruiter is going to lie to you about that. It is an extremely intense period of time and ability to work under stress and keep cool is definitely an asset. Sometimes unpredictable problems crop up so the ability to react promptly, yet calmly, to unexpected situations is a big plus. If you follow this simple rule, everything should fall into place sooner rather than later. If you are lucky, you will not be alone and will work with a bunch of people who will make work very bearable, if not even enjoyable, for the fixed period of time. What you need to show is flexibility, patience and a desire to make things fun.
P.S. I am the kind of person who loves it when there's a lot going on so a summer camp environment is definitely the place for me. Of course, I came back the next year and am coming back this summer and spring as well :)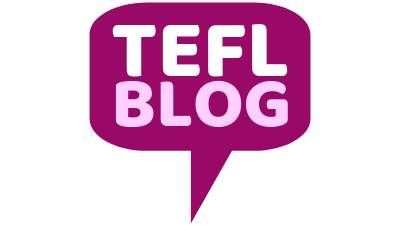 Tag Cloud
Train to Teach
Reach more than 100,000 potential students each month with Train to Teach targeted advertising via our platform, social media, apps & newsletters.
Download our Advertising Media Pack
Step this way and join us in Chiang Mai, Thailand for an opportunity to teach English to the World: 4 weeks of onsite training including 6 observed teaching practices at local schools followed by a job guarantee.
www.seetefl.com
Accredited 4-week TEFL course in Prague with job guidance worldwide. Our graduates are teaching in 60+ countries.
Click to find out more.
With 20+ years of ESL expertise, Maximo Nivel's award-winning TEFL course combines hands-on training with theory to successfully teach all over the world.
www.maximonivel.com