English Conversation Teachers
Deadline: Wed 13 Jan 2021 00:00:00 UTC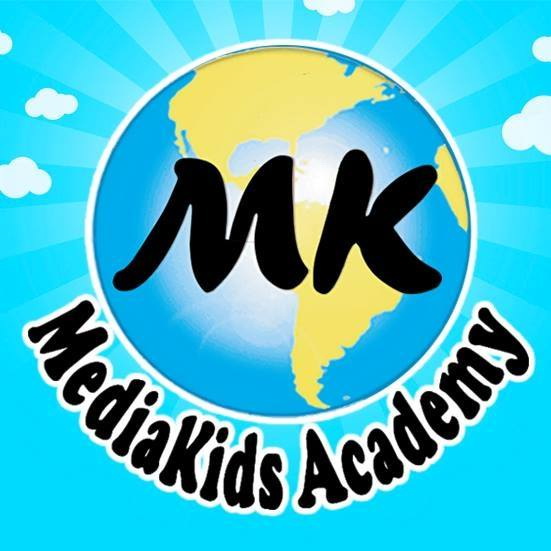 Deadline: Wed 13 Jan 2021 00:00:00 UTC
Thailand: Thailand.
MediaKids Academy
Experience: NO EXPERIENCE REQUIRED
Positions: 50
Degree Required



Job Summary
MediaKids Academy is Thailands top English teaching placement provider. If you are looking for a unique life experience while making a difference in the lives of others, then we would love to hear from you! MediaKids has placed and supported thousands of teachers from around the world, providing teachers with the opportunity to fully immerse in the culture and become part of the local community.
Details of Position
Since its founding in 2001, MediaKids has grown to a team of 300 teachers per semester, representing over 70 primary and secondary schools across Thailand.

We are looking for teachers to join our team. We offer the flexibility of shorter contract commitments so you can choose to either renew with us or move on to new adventures afterwards.

Whether you are a recent University graduate looking for a unique life experience or a seasoned professional, we have a position for you. No TEFL or experience? No problem! We are looking for energetic, creative, responsible and culturally sensitive teachers, with a positive attitude and the desire to develop as a teacher. MediaKids provides full training for new teachers, so even novices can feel confident and well-prepared before entering the classroom.

All our teachers are fully supported by the full-time consultant and curriculum team. These teams are dedicated to supporting you throughout your whole stay in Thailand with us; everything from visas, accommodation, Thai language translating, curriculum, and cultural support. You will receive regular visits from the MediaKids consultant team to provide you with on-going support, but they are also available via phone for you in-between visits.

Curriculum is fully provided by our in-house Curriculum Development team. So you can focus on putting your energy into the classroom and helping students to develop their English, rather than worrying about what topics to teach. Although the curriculum is provided, we offer teachers opportunity and flexibility to teach according to individual style.

Accommodation is pre-arranged before you even arrive to Thailand. So you can rest well knowing that you have a safe place to live nearby where you will be teaching. MediaKids provides 3,000 baht allowance per month towards the cost of your rent.

MediaKids is run by a combined Western and Thai team with many years' experience working in the industry. Our programs are aimed at improving the English language skills of Thai children. We run English programs for communicative development, intensive English programs, and programs that include teaching Math, Science, Computing, and Health in the English language.

Apply Now!

Please only apply if you meet ALL of the above requirements.

We look forward to hearing from you and working with you!
Qualifications
- Native English speakers from UK, USA, Canada, Australia, New Zealand, Ireland and South Africa (visa requirement) (Non-native English speakers from Europe and the Philippines may apply, please contact us for more information about salary)
- Bachelor degree holders (from an accredited university)
- Teaching experience and/or TEFL preferred, but not required
- A positive attitude
- A desire to learn more about and immerse in the Thai culture
- Passion for teaching
Salary and Benefits
- Full-time teaching placements in unique and historic locations across Thailand
- Salary of 30,000 Thai baht per month (and up based on qualifications)
- Accommodation pre-arranged before arrival with provided 3,000 Thai baht monthly allowance
- 3,000 Thai baht Non-B work visa reimbursement (with all paperwork sorted by our staff)
- Free Work Permit (with all paperwork sorted by our staff)
- Free accident insurance
- Semester-to-Semester (4 months) contract commitment
- Dedicated team of Thai and Native English speaking consultants supporting teachers throughout the semester (face-to-face, via phone, and online)
- Paid Thai public holidays
- Full curriculum and textbooks provided by MediaKids
- Maximum 24 teaching hours per week
- Orientation and training (Thai language, culture, school system, visa, etc.)
- Assistance with opening the Thai bank account
- Assistance with obtaining the Thai SIM card
Company Details
Start your TEFL program with confidence. Study online at your own pace. Preparation classes for TEFL, TESL or TESOL. Complete our 10 hour preparation course. Choose one or more areas below to focus on. Study in any order.
Click to find out more.
Includes free job assistance in Asia, Europe, Latin America and North America! OnTESOL's courses are accredited by TESL Canada and are the equivalent to a CELTA or Trinity CertTESOL course in an online format.
Click to find out more.
Earn your accredited 170-Hour Online TEFL certification that will qualify you for thousands of professional English teaching jobs in 80+ countries! This online certification is accredited as a Level 5 Class by OfQual.
Click to find out more.
Special pricing available for virtual CELTA sessions June and July 2020. See our website for full dates and costs details.
Click to find out more.