English As a Second Language Teacher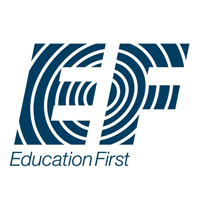 EF English First Xuzhou
Experience: NOT APPLICABLE
Positions: 20
Freelance Position
Degree Required



Job Summary
As an overseas ESL teachers for English First Xuzhou, the world's leading privately-owned education company, you'll be able to add new teaching skills and certifications to your toolset and create your own career path, all while enjoying a fantastic life in EF Xuzhou.
Details of Position
Want to travel the world, looking to develop your teaching career and interested in exploring other areas in the international education?
As an overseas ESL teachers for English First, the world's leading privately-owned education company, you'll be able to add new teaching skills and certifications to your toolset and create your own career path, all while enjoying a fantastic life in EF Xuzhou.
At EF Xuzhou, we teach a maximum of 20 hours a week, covering 10 classes with our students ranging from 3-16 years old. Each class is 2 hours with younger students coming twice a week and our older students once a week. Our class sizes are small, meaning we really get to know our students and they have the time and attention needed to reach their potential.
Outside the classroom, we track our students developments and learning needs. We keep in close contact with parents, keeping them up to date on their childs progress and offering advice on the best course of action to improve further.
We also spend our time planning for our lessons, making full use of EF material which includes teacher notes, workbooks, flashcards, Interactive material, assessments, songs and videos, all of which is available from every work space computer.
The introduction of EF Xuzhou school:
we opened up 2007 and we have rapidly grown. We have over 2800 students with 30 foreign teachers and eight local teachers.
We teach students from age 3 and up, although we mainly focus on students from age 3 to 15. Our students are divided into classes by age and level, with a maximum of 10 students for 3-6 year olds, and 16 students from 7-15 years old. We teach our students 2 hours each week, and the teachers keep their classes throughout the course, so we have a chance to become familiar with both our students and their parents. In all classes we use EF materials, which consist of books, PPT, CD, quizzes, work cards, Flash cards, and in some cases IWB activities and puppets.
[Xuzhou city]
Xuzhou is one of the seven ancient capitals in China, which means there are several interesting historic locations to visit. As the only city besides Xian, Xuzhou has a collection of smaller terracotta warriors, as well as several Emperor Tombs. Besides that Yunlong Hill and Yunlong Lake are the most famous Scenic Spots in the city. Yunlong Lake is an artificial lake which was excavated by Xuzhou people in 1954 to fight the flood. It is also the Sister Lake of the West Lake in Hangzhou because of the beautiful scenery, and on weekends and holidays many local people go there for boating, relaxing, picnics, or the smaller amusement area. Next to the lake is Yunlong Hill which is the first famous hill of Buddhism in the north of Jiangsu Province, because of Xinghua Temple established in North Wei Period and Dashi Temple established in Qing Dynasty.
[Job description]
- Teacher smaller classes in a school equipped with latest technology
- Give lessons to the highest standards of English language teaching
- Develop and use suitable supplementary materials as necessary
- Maintain student and class records
- Assist in the placement testing and interviewing of new students
- Attend and participate in workshops in teacher development offered by the center
- Usually we work long hours Saturday and Sunday, with shorter days and more flexible working hours during weekdays.
Qualifications
- Notarized Bachelor's Degree
- 120 hour TEFL certificate (two-year English teaching experience equals TEFL or 2 years post graduate certificate) or other teaching qualification (or willing to obtain one)
- Notarized and clean criminal background check, valid within 6 months
- A desire to work hard and play hard!
Salary and Benefits
EF English First Xuzhou offers
- 12300-17100 Yuan per month during the first year;
- Paid holidays - 15 days plus 12 days Chinese national holidays;
- Monthly performance related bonus.
- Monthly housing and utilities;
- Housing ready and fully furnished upon arrival;
- Airport/train station pick-up and help settling in;
- Orientation and onboarding;
- Additional Aetna medical and Health insurance;
- Additional Round trip flight allowance;
- Additional Annual end of contract bonus and resign bonus;
- Paid Z-visa, residence permit and sponsored foreign experts teaching license;
- Paid 2-week initial onboarding and training;
- Paid entrance onto the Cambridge TKT once every 6 months;
- Paid medical check and health insurance;
- Free Weekly Chinese lessons;
- Help settling in and solving everyday problems from shopping to doctors visit;
- Flexible and caring management coupled with continuous teacher training and development;
- Fantastic career development opportunities both here in Xuzhou and as part of the world's largest private language school.
- Promotion opportunities across the three schools at EF Xuzhou
Company Details
Looking for an opportunity to expand your career choices at home or abroad, fund your travels or attain an internationally-recognised TESOL qualification? If yes, then one of our flagship TESOL courses could be for you! BA (Hons) TESOL & Linguistics MA Education with TESOL.
Click to find out more.
Extensive support throughout the 4-week course from our experienced and dynamic tutors with full access to our extensive resources. Guaranteed job interviews with possible employment.
Click to find out more.
Take The Anglo 8-week summer Delta M2 course in Cancun, Mondays – Thursdays. Or the 4-week summer CELTA course in Puerto Vallarta. EARLY BIRD PRICES available now!
Click to find out more.