EFL TEACHER (Young Learners - Adults)
Deadline: Sun 30 Sep 2018 00:00:00 GMT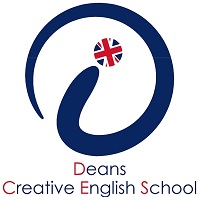 Deadline: Sun 30 Sep 2018 00:00:00 GMT
Spain, Badajoz, Extremadura.
DEANS CREATIVE ENGLISH SCHOOL
Experience: 2 YEARS
Positions: 1
Degree Required



Job Summary
Deans Creative English School, Badajoz, seeks a hard-working, enthusiastic teacher who
has a real desire to improve as an EFL professional while contributing to the schools` academic programme. It is crucial that he / she is able to work both independently and as part of a team. The position is part-time (18.5 hours per week) but is ideal for teachers who wish to combine working with improving their Spanish while enjoying the local life-style.

Details of Position
Our vacancy:
*Part-time EFL Teacher (18.5 hours) - working with a mix of young learners (10 - 12), teens and adults, including exam preparation for Cambridge FCE and CAE.
A little bit about the school:
Deans Creative English School is interested in receiving applications from dedicated teachers who wish to develop as EFL professionals whilst contributing to the schools` reputation for learner-centred foreign language teaching. Applicants must possess a desire to live in Spain and become integrated into the local culture of Badajoz.
Since 1997 we have been successfully delivering a wide range of courses: nursery, young learners, teens, and adults. We are an officially recognised Cambridge Preparation Centre and have contributed to a significant increase in candidates for Cambridge ESOL exams in our region. We are proud of our achievements and hope that all new teachers will further enhance the schools programme.
All of our teaching is carried out Monday - Friday, mainly in the afternoons and evenings. Class sizes are small, between 6 - 10 students and there are very few issues regarding discipline. All teachers are provided with their own, well-equipped classroom with wi-fi, projectors / IWB and a reading corner. There is a teachers room with a reference library, resource books, toys, games, plus computer and internet access. Teachers also have access to the schools lending library (DVDs, CD-Roms, books, magazines...). In the classroom, you will find your students friendly, enthusiastic and willing to "have a go" in English! You will also discover that the level of English spoken by our students to be much higher than average for Spain. Our students are comfortable in an English only learning environment and thoroughly enjoy being able to express their creativity!
For further information visit our website.

Qualifications
Qualifications:
1. EFL TEACHER
*Native Level English speaker level with EU passport or Spanish residency permit.
*Minimum of 1 year`s teaching experience (recent experience with young learners is essential for this position).
*A University Degree
*A recognised EFL teaching qualification: Trinity Certificate or Cambridge CELTA (weekend or distance learning courses are not acceptable).
*Have demonstrable (and contactable) references and referees.
*Solid classroom management skills.
*A good rapport with students.
*Be hard working with a strong desire to improve as a teacher.
*Be a team player who is willing to share ideas.
*Patience and the ability to work under pressure.
*Be enthusiastic about living and working in Spain.
IDEALLY, YOU WILL ALSO HAVE:
*A working knowledge of Spanish.
*Competent IT skills.
NB: You will be asked to present all relevant certificates and documents related to your application during the induction period. You will also be required to present a police disclosure certificate / letter attesting to your suitability to work with minors which is required by Spanish law.

Salary and Benefits
What to expect from us:
All new teachers are met by a representative of the school upon arrival in Badajoz and accommodation in a local hotel is arranged for the first days of their stay. During this period the school offers assistance in finding accommodation, opening a bank account, purchasing a Spanish mobile phone and registering with a local doctor.
The academic year starts on 17th September and ideally, the new teacher is expected to arrive in Badajoz at least 3 days before classes commence. For the new member of staff there are a series of induction sessions in which he / she can expect to be well-supported by the DoS and colleagues. This helps to ensure a smooth transition for new teachers in the organisation and preparation of your first classes.

Throughout the year teachers attend weekly in-house development sessions and meetings. These are mostly given by the Director of Studies and senior teachers, although teachers are encouraged to take a session at some time during the school year. All teachers participate in Deans Creative English Schools` observation programme where teachers are observed by the director of studies who provides feedback and advice. In turn, all teachers are free to observe the DoS. There is also an active peer observation campaign which is organised between teachers to allow new staff to develop as a result of working closely with more experienced colleagues.
Deans Creative English School covers attendance costs of external TEFL events, such as the ACEI Conference (in Sevilla in November) and the FECEI annual conference (in Madrid in February). Furthermore, any teacher who is looking to study higher level teaching qualifications such as the DELTA or TESOL Diploma can apply to the school for a financial subsidy of up to 30% of course fees.
Compensation
We offer a part-time contract (18.5 hours) which includes full health and social security cover. In addition, all staff are covered by private accident insurance, which covers work-related accidents, and civil responsibility. Teachers enjoy two weeks paid holiday at Christmas and one week at Easter. All employees enjoy both national and local public holidays.
Teachers can be expected to earn between 1000 - 1100 euros per month (gross) for 17 hours of teaching per week and 1.5 hours teacher development). Salaries are based on the applicants experience and qualifications. In addition, there is a bonus scheme of 400 euros per term for all teachers.
Compensation is considerably more than that stipulated in national pay agreements. Teachers also receive holiday pay on completion of contracts. We believe that we offer an extremely attractive package for one of the cheapest regions of the country to live in.

About Badajoz
Deans Creative English School is located in Badajoz, Extremadura, south west Spain. This lively border town (Portugal is only 5km from the city centre) has a population of around 150,000 inhabitants. The town, which is a mix of both historic and modern, is famous for its Carnival, and Moorish Fortifications. Badajoz is a university town which ensures a vibrant social scene. It has great local amenities: theatres, a concert hall, sports centres, a shopping mall, and so on. Great weather ensures a lifestyle based on eating out in the towns endless number of bars and restaurants and / or outdoor sports and activities.
The cost of living is among the cheapest in Spain: a room in a flat can cost as little as 110 per month: As most of the town is within a 20 minute walk from the centre there are no transport costs. "Los Pacenses" (the locals) are warm and friendly, and being foreign will make you a bit of a curiosity.
Badajoz is in the west of Extremadura, within easy reach of the historic towns of Caceres and Merida, whose medieval quarters and national and international festivals such as Womad and the national agricultural fair are wonderful contrasts to whats on offer to visitors to the region. For nature lovers, the national parks of Monfragüe, Jarandilla, and Sierra de Gata are a close by and a delight - afterall, being Spains least populated region has its advantages! For long weekends: Madrid, Sevilla, Lisbon, Sintra and the Algarve are within easy reach for trips further- a-field.
http://www.turismobadajoz.es/
Working at Deans Creative English School is ideal for EFL professionals who seek a creative and dynamic EFL environment and who also wish to enjoy a good quality of life away from the ex-pat traps of larger Spanish cities and coastal towns. If you want a taste of authentic Spain then Badajoz is definitely the place for you.
For further information visit:
http://www.turismoextremadura.com/

Company Details
Like the sound of this job, but not fully qualified?
Check out our Teacher Training Directory to find a course.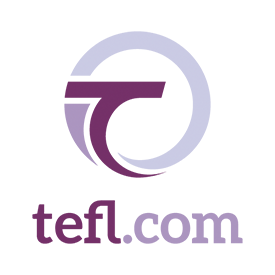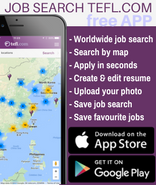 Train To Teach
Accredited Course, Live Teaching Practice, Full Board & Accommodation in Beautiful Hotels included. Over 800 Graduates a Year. 200 Scholarships still Available!
Apply and Save Now.