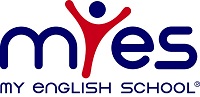 Deadline: Tue 31 Jul 2018 00:00:00 GMT
Italy, France, Bari, Bergamo, Bologna, Ferrara, Florence, Genova, Milan, Modena, Monza, Naples, Palermo, Padua, Parma, Pescara, Rome, Treviso, Turin, Verona, Lyon.
Myes Italia Srl
My English School is looking for qualified, passionate, English-speakers to join our young, dynamic and motivated teaching teams in several schools across Italy.
We have positions starting in May/June, as well as September in cities across Italy.
At MyES, Fun and creativity are encouraged in our learning-centered workplace. Full training is provided, as well as the chance to be part of the life of the school through ongoing training, team meetings, events and social life.


* Denotes EU nationals preferred