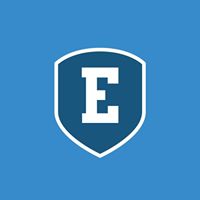 United Kingdom, w1d 2du.
Escape Campus London
Assist in whole class alongside main teacher or individually with groups of students

Help with questions related to pronunciation and forming sentence structures

Assist with the preparation of classes or help to prepare complementary material/activities for example; dialogues, quizzes, reading exercises, games, audiovisual activities, presentations, preparing displays

Help with the preparation of exams

Deadline: Wed 31 Oct 2018 00:00:00 GMT
United Kingdom, Kent, Norfolk, Isle of Wight, Doncaster, Wales.
Kingswood
Are you a dynamic & passionate teacher? Can you provide a fun and unique learning experience for students from across the globe? Here at Kingwood we ensure that our students enjoy the best possible cultural experience, and are linguistically prepared for all activities and excursions in the UK. We tailor make programmes so each group can achieve Kingswood learning outcomes alongside their English lessons of up to 15 hours per week.
NB This is a teaching role with no activities/pastoral duties.


Deadline: Fri 20 Apr 2018 00:00:00 GMT
United Kingdom, Oxford .
Embassy Summer
Promoting and safeguarding the welfare of students for who you are responsible and with whom you come into contact.
Maximise student and group leader satisfaction by ensuring their experience meets or exceeds their expectations.
Support, monitor and develop teachers to ensure that they can deliver the academic programme. Promote the development of students life skills.
Ensuring students are inducted, placed and receive enjoyable instruction and appropriate certification.



Deadline: Thu 11 Oct 2018 00:00:00 GMT
United Kingdom, Malvern.
Abbey College
Teaching English, running some activities and going on a few excursions. Teachers don't normally work in the evenings. Teaching materials provided & full academic support.

Deadline: Sat 14 Jul 2018 00:00:00 GMT
United Kingdom, Ipswich, Monmouth & Worcester.
Xkeys Limited
Teach fun, engaging & interactive English classes, contributing to an outstanding language programme. Participate in other aspects of camp/school life.
XUK has over 20 years experience running summer camps for children & teens.
Apply now for an unforgettable summer working with children.
Dates: From 6th July 2018 for 5 - 6 weeks
Safeguarding the welfare of our children is XUK's primary duty.


United Kingdom, Cambridge .
Language Studies International
Language Studies International is looking for a friendly, dedicated and enthusiastic Assistant Academic Manager for their busy school in Cambridge.
Educated to Level 7 (DELTA, MA, DipTESOL etc), you will be looking to take your first steps in EFL management. Happy to teach a full timetable during the quieter times of year, you will also assist our experienced and supportive Academic Manager with timetabling, recruitment, observation, CPDs and take the lead organising activities.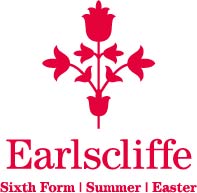 Deadline: Tue 25 Sep 2018 00:00:00 GMT
United Kingdom, Folkestone.
Earlscliffe
As a House Parent you will be responsible for student welfare. It involves oversight of all aspects of the academic and personal life of each student within the House and, as a result, the House Parent is the focal point for all communication about the students in the House with teachers and parents. You will need to be highly attentive and well-organised as well as enthusiastic, sympathetic and flexible. Admin work will focus on student admissions & database entry.

Start date:end of Sep '18

Deadline: Wed 31 Oct 2018 00:00:00 GMT
United Kingdom, Southampton.
Language School
Tutor for ESOL courses preparing and delivering lessons that form part of a scheme of work that the tutor has prepared based on the curriculum and previously delivered course information.

We have a wealth of materials and resources to use and we are always happy to add to our library.

Other documentation necessary will be individual learning plans for each learner and a group profile.

There will also be a small amount of invigilation necessary.

United Kingdom, N5 2EF.
Language Study Centres
LSC is looking for an Academic Recruitment Manager to join the management team in Head Office.

United Kingdom, Portsmouth.
Embassy Summer
Embassy Summer is recruiting EFL teachers for a number of centres across the UK, including Portsmouth.
"Teachers are at the forefront of developing student Life Skills through teaching, tuition and guidance during the English course"


* Denotes EU nationals preferred