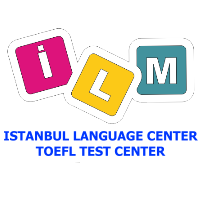 Deadline: Sat 30 Dec 2017 00:00:00 GMT
Turkey , Istanbul
Istanbul Lisan Merkezi
Offering the highest standard of services, we provide our teachers with:
a centrally air-conditioned workplace
- in-class courseware access
- test-making software
Requirements
- A BA diploma; MA in English or TESOL preferred
- A minimum of 3 years teaching experience
- A recognized certificate in TEFL /CELTA or equivalent
- Native Level English Speaker
- Background work with high end professional clientele
- Extroverted and highly positive personalities need only apply

Deadline: Sat 31 Mar 2018 00:00:00 GMT
Turkey , Besiktas, Istanbul
Erkan Ulu Schools
Teachers work from 07.45 to 16.00-(17.00 usually 2 days). Teaching 24 hours a week. Teachers are expected to have also a weekly club. Teachers need to be to work in a team and produce materials to accompany the course books and novels used.Technology is an in evident part of the education at school. Teachers need to be able to use smart boards and Apple computers. All middle school students are required to use an iPad.
Turkey , Istanbul
Teaching Jobs Abroad Ltd
Apply now for English Teaching Job Vacancies in Istanbul, Turkey.
Istanbul is one of the most fascinating cities in the world and an opportunity to work there should be grabbed with both hands!
Unlike China, there are no visa procedures prior to departure so you could be starting work within a few weeks of interview.
Applicants must have a degree and TEFL certification.
For start dates in February or September 2018 send your CV today!


* Denotes EU nationals preferred