Deadline: Wed 31 Jan 2018 00:00:00 GMT
Spain , VIC, BARCELONA
RMR LANGUAGE SCHOOL
The job entails:
teaching English to mainly school-going children, teens, adults and businesses
term evaluation, exam preparation, staff meetings, student evaluation
preparing students for external exams (Cambridge B1-C2 and TOEFL)
timetable for classes is: some mornings/ afternoon/evenings (4pm-10pm) Monday to Friday and Saturday morning if necessary

View Details

Spain , Madrid
Multilingual Education Development & Support
Last call to teach English in Spain: start in January/February! Are you a student or recent graduate looking for valuable professional experience in Spain? Don't miss out this last call to become a language assistant in a Spanish school. No matter what your background and level of Spanish are, there is a Meddeas programme for you. Receive a monthly income, free TEFL-related training and the opportunity to explore a country.
View Details
Deadline: Sat 30 Dec 2017 00:00:00 GMT
Spain , All over the country
Multilingual Education Development & Support
Application period open now! Becoming a Language Assistant in a Spanish school with Meddeas is a unique experience that will stay with you forever. During one academic year, you will be enrolled in a structured program and teach 20 hours a week in one of the 200 educational centers we work with. Gain international experience teaching English in Spain and add transferable skills to your resume. Don't miss the opportunity to discover a new culture and language.
View Details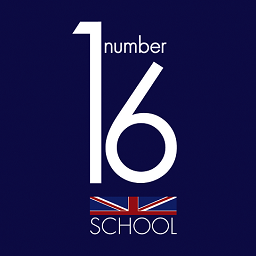 Spain , Zaragoza
Unique English SLU
Do you have a driving license?
Are you looking for the experience of a lifetime?
We are looking for NATIVE LEVEL TEACHERS for our centers in Zaragoza and Madrid!
If you are someone who is energetic, dynamic and has a passion for teaching, we want you on our team!
Number 16 companies is the place!

View Details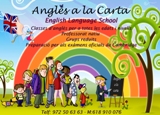 Deadline: Fri 26 Jan 2018 00:00:00 GMT
Spain , Figueres, Girona, Espana
Anglès a la Carta
Native level English teachers required for 2018 academic year, immediate start.
Small, reputable English school in Figueres near Spain's Costa Brava seeks dedicated, professional and motivating teacher to join our team. We teach groups of no more than 5 students at a time, mainly children and teenagers from 6-18 years old. There is 1 position available. We currently have over 350 students and 8 members of staff.

View Details

Spain , Granollers, nr Barcelona, Spain
Cambridge School
Cambridge School Vallès Oriental (nr Barcelona), Spain has vacancies for native level English teachers for the 2017-18 academic year. Teachers will have a mix of childrens', teenagers', adults' and in-company groups. We offer ongoing professional training and development as well as an excellent salary and terms and conditions.
View Details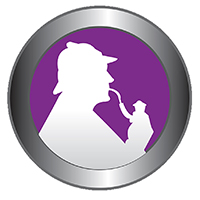 Deadline: Fri 19 Jan 2018 00:00:00 GMT
Spain , Valladolid
IDIOMAS WATSON
>If you want to be an outstanding teacher and make a real difference to peoples lives
->If you want an exciting opportunity to live and work in the heart of Spain
THEN HERES YOUR OPPORTUNITY! COME AND TEACH ENGLISH AT IDIOMAS WATSON IN VALLADOLID!

View Details

Spain , BARCELONA
Helen Doron English Sant Martí - Barcelona
- A 25 teaching-hour legal Spanish contract
- Attendance required at a weekly meeting & a training session
- Native level teachers. Knowing some Spanish will be appreciated
- A variety of ages: babies, children, teens and adults
- Teachers work in blocks from Monday to Friday (9:00-11:30 & 15:50-22:00)
- From September/October 2017 to end-June 2018
- Our holidays: 2 weeks at Christmas, 1 week at Easter and number of other public holidays
- 10 minutes to the city centre (well-connected)

View Details
Deadline: Sat 30 Jun 2018 00:00:00 GMT
Spain , Valencia
My TEFL Experience
- Short-term volunteer TEFL positions in Spain
- Develop your teaching skills in a relaxed, professional environment
- Regular observation and feedback sessions
- 20+ hours of teaching practice per week with real students
- 24 hour teacher support
- Accommodation provided (optional)
- Placement fee of 84 euros per week applies
- No experience necessary

View Details


Deadline: Mon 31 Dec 2018 00:00:00 GMT
Spain , Madrid, Barcelona, Andalusia, Galicia, Navarra, La Rioja and many other cities in Spain
UP International Education
JOB DESCRIPTION
A few assistant teacher positions due to begin in January/ February 2018 are still available
Additionally our selection process for positions starting in Sep/Oct 2018 is already open.
ELIGIBLE: For more information please visit and apply via our website (link below).

View Details

* Denotes EU nationals preferred