Deadline: Fri 24 Aug 2018 00:00:00 GMT
Taiwan , China , Saudi Arabia , Japan , Various cities China, Japan, Taiwan, Saudi Arabia
Tamaki TEFL Recruitment (TTR)
Teaching positions in Japan, Taiwan, China and Saudi Arabia. Get in touch for more details!
View Details
Deadline: Sun 31 Dec 2017 00:00:00 GMT
Saudi Arabia , Various locations
European Centre
European Centre seeks corporate English language instructors (male status applicants) for its projects in the petrochemicals, utilities and heavy industries sectors. Applications are especially welcome from instructors who take a task based approach to English language teaching. We offer work visas from the get go, guaranteeing muqeem cards (residence permits) shortly after arrival in Saudi Arabia. We also have one vacancy for a married status teaching couple at our Jubail male/female centres.
View Details
Saudi Arabia , Al Khobar
Prince Mohammad Bin Fahd University
The Preparation Program at Prince Mohammad Bin Fahd University is a bridge program between high school and admission into degree programs. All faculty in the program must understand, believe in, and successfully implement methodology, techniques, and classroom management that are skills-based, student-centered, communicative, and interactive. They must be proficient in the use of technology and be able to use the Blackboard Learning Management System.
View Details
Deadline: Fri 15 Dec 2017 00:00:00 GMT
Saudi Arabia , Riyadh
Quality Education Company (QEC)
Quality Education Company is looking for female ESL teachers to work in the Largest Female University in the Middle East ( PNU ) for Academic Year 2017 / 2018.
Contact via link below.

View Details
Saudi Arabia , Riyadh, Jeddah, Dhahran, Tabuk, Ta'if
Beaniejob
Locations: As and where company requires it multiple locations Saudi Arabia: Riyadh, Taif, Tabuk, Jeddah and Dhahran. Required sometimes to move to different projects.
Teaching: Highly targeted training for IELTS Exam preparation, Technical and General English Language
Class sizes: 12-16 approximately
Student ages: 18-50 years
Contact: 6 x 50 minute classes daily. No split shifts. 2 days off at weekend.

View Details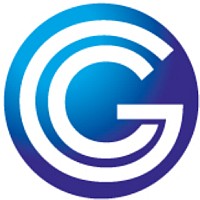 Deadline: Tue 10 Jan 2017 00:00:00 GMT
Saudi Arabia , Qatif, Eastern Province
Grosvenor Consulting
To deliver and develop teaching and learning resources that enhance and compliment a centrally provided Medical English curriculum based on a C&G model.
To use outstanding classroom management and teaching skills to maximising student attendance, retention and achievement.
To contribute positively to the college strategy for continuous improvement. Maintain relevant professional standards and personal development, ensure appropriate student conduct within the college.

View Details
Saudi Arabia , Riyadh
Ibn Khaldun International Schools
Teaching 24 periods per week.
Pearson curriculum and full online resources.
Knowledge of assessment and planning.
Must be creative and professionally driven.

View Details
Deadline: Mon 29 Jan 2018 00:00:00 GMT
Saudi Arabia , Riyadh
Trines
Trines are recruiting for multiple teaching roles in Saudi Arabia. These are opportunities not to be missed. Saudi Arabia's geography is diverse with forests, grasslands, mountain ranges, and deserts. With a population of around 27 million of which 8.4 million are foreign residents, there are lots of opportunities for teaching jobs.
Now is the time to enhance your career by moving to the Middle East to work in some excellent institutions and enjoy a very high-quality of life

View Details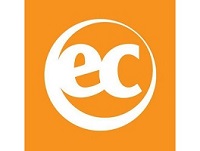 Deadline: Fri 05 Jan 2018 00:00:00 GMT
Saudi Arabia , Riyadh
EC English Language Centres
The Teacher is part of the Academic Team and is responsible for delivering a superior student learning experience through the delivery of classroom instruction, student assessment and guided tutorials as defined in the EC Teacher Standards. As part of the Academic Team the teacher, in collaboration with the Director of Studies sets individual learning and development goals and actively seeks opportunities to further develop teaching practice in the KSA context.
View Details
Deadline: Tue 31 Oct 2017 00:00:00 GMT
Saudi Arabia , Dhahran, Khamis Mushait, Kharj, Tabuk
Unique Vision
Summary: The English Language Training (ELT) Instructor will plan and conduct English as a Second Language/English as a Foreign Language (ESL/EFL) classroom instruction to Royal Saudi Air Force (RSAF) military personnel.
Priority will be given to current transferable Iqama holders for immediate start.
Although this is single status contract married candidates are welcome to apply.

View Details

* Denotes EU nationals preferred