Deadline: Fri 29 Mar 2019 00:00:00 GMT
South Korea: Gyeongnam.
Korean Horizons
Teach English in a Public School in South Korea. Teaching Elementary, Middle or High school children with a prestigious EPIK contract. We work for EPIK and also for education offices.

High salary, low living costs, high savings. Return-flight allowance provided, rent-free studio apartment provided, 18 working days + 15 paid national holidays provided.

No experience required. Assistance provided throughout employment contract.

Google us and check our reputation

Deadline: Fri 01 Mar 2019 00:00:00 GMT
South Korea: Daegu Metropolitan City.
DAEGU TEFL JOB
English teaching jobs available all year round in Daegu Metropolitan city, the 3rd largest city in South Korea with its population of 2.5 million and over 1,000 current native English speaking teachers.

A prepaid flight to Korea, rent-free fully furnished single studio apartment, medical insurance, national pension etc. are provided.

Native level English speakers with a Bachelor's degree in any field and no criminal record are eligible for E-2 visa for English teaching positions in S.Korea

South Korea: 35-50 Guui 2-Dong, Gwangjin-Gu, Seoul ,South Korea.
Korea Global Connections
Work and Travel in South Korea !
Teaching Conversational English to Korean Students.
You will only speak English at school.
Curriculum and Teaching materials are provided. And English speaking director will guide and train you before you start teaching.


South Korea, Thailand, Japan, Vietnam, China: China, Thailand, South Korea, Vietnam, Japan, Hong Kong, Camdoia, Indonesia.
TEFL Graduate
TEFL Graduate aims to serve as a gateway to the dream of travelling and teaching abroad. We specialise in providing top quality TEFL training and job placement. We have partnered with Asia's most reputable employers.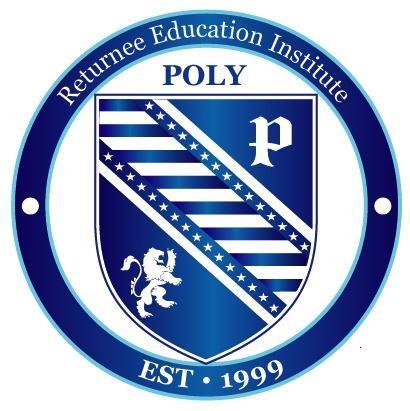 Deadline: Sat 02 Feb 2019 00:00:00 GMT
South Korea: Seongbuk (Central Seoul).
Seongbuk Poly
We have been awarded a Best Brand award from the Korea Times as the top school in Junior Education for the past eight years, our students have won numerous awards in national English aptitude tests, and every student must pass a strict entrance test before being allowed to join our academy.
We have numerous campuses throughout Korea and Vietnam. We have a good reputation among teachers and parents, and several of our teachers have re-signed for more than 8 years. Our program is well-developed,


South Korea: South Korea.
Top Placement In
In order to speed up the process, please send us an e-mail with the following:
1. Resume (MS word file, PDF file or written in an email)
2. A recent photo of yourself (Smiling, not with sunglasses )
3. Earliest available date
4. Your Nationality & current location
5. Applying for a position alone or with a friend/partner?

South Korea: Jeonju City.
Uncle Lion English Academy

South Korea: Korea.
YBM Education
YBM Language Institutes is searching for dynamic and professional instructors to join its teams of adult EFL isntructors Seongnam (Bundang-gu) and Seoul (Gangnam-gu), starting February ~ August. YBM is Koreas premier provider of English language content and services. Instructors for the adult EFL programs are offered contracts whose conditions are guaranteed by its corporate office (no franchises) and supported by a company whose reputation is second to none.

South Korea: South Korea.
Hands Korea Recruiting Corp.
Positions are available at public schools. You can expect a competitive salary based on your qualification including teaching experience and TESOL/TEFL/CELTA certificate and the cost of living in Korea is reasonable, therefore you can expect to save a big portion of the salary.Teaching in Korea would be rewarding and valuable experience and a great chance to wide your views by traveling Korea where has one of the oldest cultures in the world.
Deadline: Fri 10 May 2019 00:00:00 GMT
South Korea: Icheon-si, Gyeonggi-do.
EDUK Academy
We are looking for a couple to join our current team! You will be replacing the current couple and completing a great team of 3 Native English teachers and 4 English teachers from Korea. Our hakwon provides for a variety of ages including, young children, teens and adults. You would have to opportunity to meet lots of different people, experience Korean culture, and develop your English teaching ability.

* Denotes EU nationals preferred