Japan , Japan
AEON Corporation
AEON offers our teachers a great opportunity to grow personally and professionally while gaining valuable teaching and international business skills. AEON's salary, furnished apartments and fully paid vacations give you the chance to completely immerse yourself in the culture of Japan.
View Details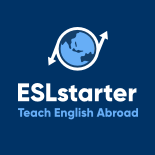 Deadline: Sat 27 Jan 2018 00:00:00 GMT
Japan , Tokyo, Nagoya, Osaka, Kobe, Kyoto, Kyushu
ESLstarter Ltd
- Private school teaching jobs in beautiful Japan, Tokyo & other major cities!
- JPY 252,800 (approx. £1,700 monthly) with bonus system
- Accommodation support
- Full training on arrival including TEYL course
- 6 weeks annual paid leave including 2 weeks at Christmas / New Year, plus Spring & Summer breaks
- Teach small classes of 1 - 6 students (average 3 students)
- 29.5 hours weekly teaching 50% adults & 50% children
- Average length of teacher stay on this program is almost 3 years

View Details
Deadline: Thu 31 May 2018 00:00:00 GMT
Japan , Various cities
Tamaki TEFL Recruitment (TTR)
TTR founder and international recruitment consultant, Tomoko Tamaki, has taught English abroad for over 5 years including 2 years in Japan. Full recruitment support and local tips are offered from the beginning of the application process to arrival in country. TTR will continue to stay in touch with the teacher following arrival in Japan for more support and check-ins. TTR offers a bespoke recruitment service to all teachers! (Other TEFL positions available in China, Taiwan and Saudi Arabia).
View Details

Japan , Tokyo - Funabashi, Saitama, Chiba, Yokohama and central districts
TEFL In Japan
Begin your Japan adventure here. Looking for a varied teaching schedule, a supportive academic environment, good pay and conditions and a great cultural experience? Then this could be the job for you.
Teach in private schools in amazing Tokyo and other cities.
252,800 yen per month (app £1700) GBP. Overtime and bonus system
Full training
Accommodation support
Small classes
Ave 29.5 hours per week (approx 25 contact hours)
Average stay for teachers is 3 years

View Details
Deadline: Tue 02 Jan 2018 00:00:00 GMT
Japan , Tokyo
British Council
The British Council Tokyo Teaching Centre is looking for qualified and experienced teachers to join our offsite teaching teams at Japanese universities. These roles are only open to applicants who have current permission to live and work in Japan. Previous experience teaching at a Japanese university is an essential requirement.
View Details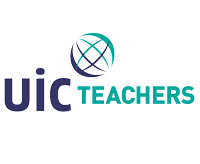 Japan , Tokyo, Osaka, Nagoya, Kyoto, Kyushu
UIC Teachers Ltd
Japan is an amazing place to live and work - and we can help you get there! There is so much to see you will probably stay longer than you thought.The job is stable, varied and you will develop as a teacher.
Why get your job through UIC Teachers? We have been sending teachers to Japan for many years, and know the job inside out. We'll guide you from interview to visa to getting on the plane.
We are recruiting now.

View Details

Deadline: Tue 28 Feb 2017 00:00:00 GMT
Working as an ALT, you will enrich the lives of children by sharing your knowledge of English and communication skills and giving insight into other cultures. Your job is two-fold: language instructor and cultural ambassador. These two aspects are inseparable, and you, as a successful Interac ALT, will become an expert in both. You can expect to teach classes on your own, with a Japanese teacher present to help manage the classroom.
View Details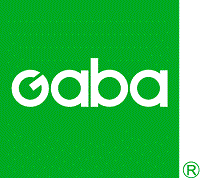 Japan , Tokyo, Osaka, Yokohama, Nagoya
Gaba Corporation
Teach English 1-to-1 to Motivated Adults in Japan. Gaba is looking for motivated English Instructors to teach on-to-one lessons to our adult students in Japan. All of our 40+ locations are in the major metropolitan areas (Tokyo, Nagoya, Osaka etc), and we offer a flexible schedule system so you can choose when you teach.
View Details

Japan , Nagoya and the Greater Tokyo Area
Westgate Corporation
-Teaching up to 10 x 20-min classes requiring 1-3 lesson plans a day.
-Thoroughly preparing for each days lessons.
-Keeping accurate records (attendance, lesson plans, and lesson feedback).
-Communicating with the Japanese English teacher or homeroom teachers when needed.

View Details

Japan , The Greater Tokyo Area and Nagoya
Westgate Corporation
Westgate aims to shape the future of English education in Japan. We have been providing conversation-based practical English lessons since 1983 and hire over 400 instructors every year. Generations of Japanese students have developed their communicative English skills and cultural awareness on our programs. As well as helping to shape the direction of our students lives and careers, we have also been a gateway to career development for countless English instructors around the world.
View Details

* Denotes EU nationals preferred