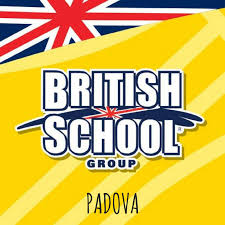 Italy: Padova.
BSG PADOVA SRL
The candidate will be enthusiastic and able to teach English to all levels and age groups. In addition, they will be flexible and available to work shifts including evenings and Saturday mornings.
Spain: Barcelona.
Almondbury
You will assist the main teacher in a Spanish mainstream school and help with the English language classes. You will be under the supervision of the main teacher so you will be able to learn and gain valuable teaching experience from a professional. You are not required to be able to speak Spanish and you are not required to have any formal teaching qualifications. An excellent level of English is required and you should be educated to at least A level standard or possess an equivalent diploma.
China: Xi'an, SHAANXI .
EF Education First Xi'an
== Teaching Jobs In China's Ancient Capital==
Full Time Teaching Position Available!


Deadline: Mon 31 Dec 2018 00:00:00 GMT
Spain: Madrid.
The Green Monkey
The Green Monkey is a rapidly growing franchise of language schools in Spain. We are mainly based in Madrid and always looking for new recruits. If you'd like to join our team for the rest of the academic year, now's the time! We are recruiting full-time English teachers to work until June 2019.


Italy: Termoli (CB) - Italy.
BRITISH SCHOOL
We are looking for a mother tongue level English teacher with a Degree and a recognised CELTA qualification. An energetic, lively and reliable person, good at motivating students and meeting their learning needs.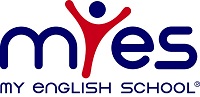 Deadline: Mon 03 Dec 2018 00:00:00 GMT
Italy: Bologna.
Myes Italia Srl
My English School in Italy is currently looking for a Director of Studies for our school in Bologna.
Our Director of Studies position is a management positions looking after the running of the academic side of the school. This involves leading a team of teachers, recruiting and training, teaching and organising the school timetable.



Deadline: Sat 01 Sep 2018 00:00:00 GMT
Slovakia: Bratislava.
International House Bratislava
IH Bratislava is recruiting qualified EFL teachers to join a team of over 65 professional teachers.
Starting dates: August to September 2018.
Bratislava's advantage is its proximity to cities such as Vienna, Prague and Budapest. A capital city steeped in history and culture, it is also possible to spend time shopping in some of Slovakia's largest shopping centres, drink coffee in cosy coffee shops or enjoy a beer and traditional Slovak food.


Hong Kong: Kowloon.
English Education Services (HK) Ltd
We work with Munsang College (Kindergarten and Primary Sections) providing them with English courses and activities that supplement the school curriculum.
We are looking for a positive, confident and energetic native level English speaker to join our team of over 20 teachers.

Singapore: East Asia.
British Council
Are you an enthusiastic and passionate teacher who is looking for a dynamic teaching experience in East Asia?

* Denotes EU nationals preferred