A Unique Business Opportunity in Aragon, Spain. For Sale: English academy and gift shop in the beautiful Mudejar town of Calatayud, Zaragoza.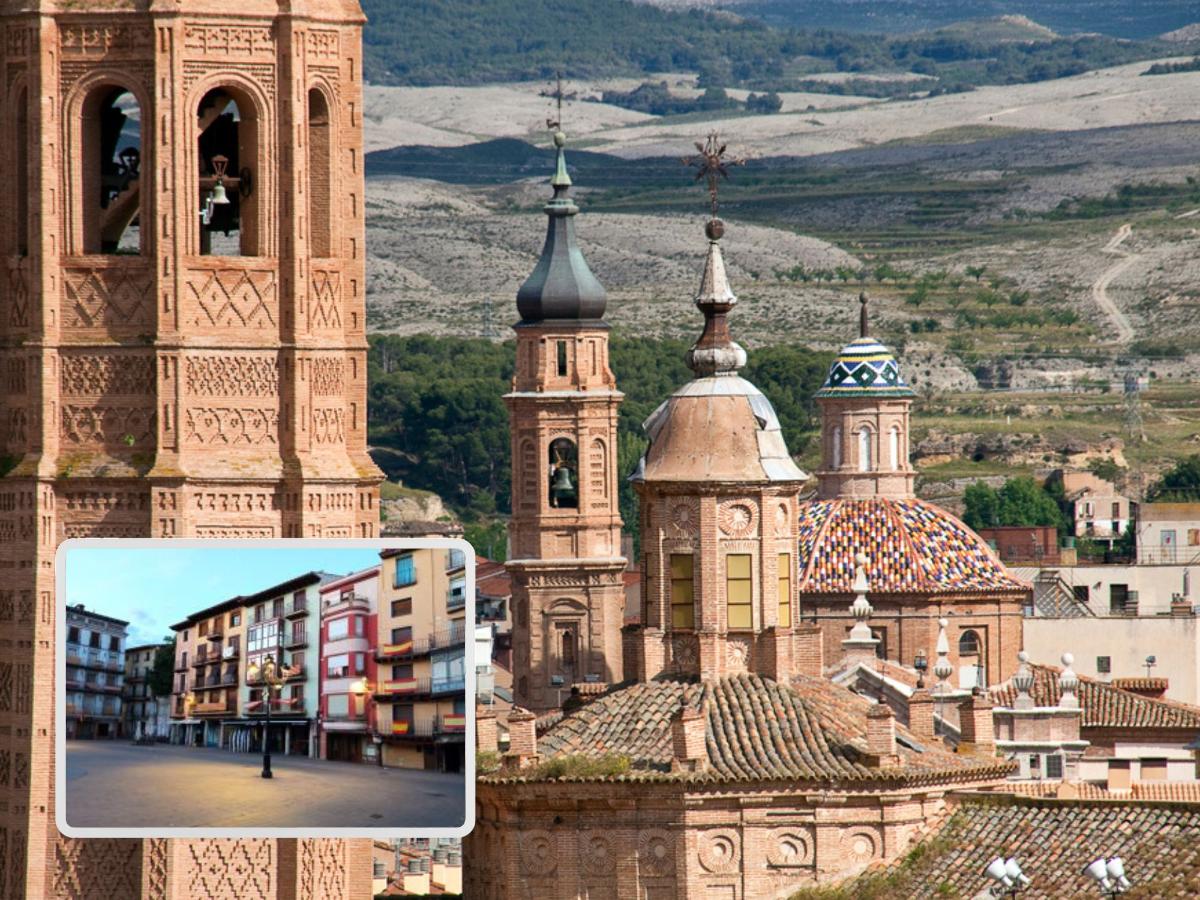 About Calatayud...
Calatayud is on the main high-speed train link between Madrid (1 hour) and Barcelona (2 hours), and just twenty minutes on the AVE from Zaragoza. With a population of 20,000, it is an attractive town with impressive Mudejar spires. Tourists use Calatayud as a base to visit the nearby Monasterio de Piedra with its beautiful waterfalls and lakes, or Belchite, a town left in ruins after the Spanish Civil War. There are also spa towns in Paracuellos de Jiloca and Alhama de Aragon.
Business One... Underground Centro de Ensenanza de Ingles
A one-classroom English Academy which currently has 50 pupils, ranging in age from 4 years old to adults. Trinity Registered Exam Centre (66056) and Cambridge Preparation Centre. Established in 2018, we offer general English courses using Cambridge University Press materials. The classroom is currently adapted for groups of eight, but there is the possibility to enlarge the space to cater for bigger groups.
Business Two... Anastasia Recuerdos y Regalos
Our businesses are situated in an ideal location opposite Calatayud's main tourist attraction, the Meson de la Dolores, which is a hotel and museum. We are also just 50m from the Tourist Office in the Plaza de España, the heart of the Old Town.
The shop sells a wide-range of typical souvenirs (magnets, mugs, T-shirts etc.) as well as gifts and local products, such as olive oil, soap, pottery and wine (Calatayud has its own Dominacion de Origen).
The total space of both businesses is 77.30m2. As well as the classroom and shop, there is a bathroom and storeroom.
The current rent is 300€ per month plus IVA
Price for the transfer of both businesses is: 55,000€
More detailed information is available on request.