Looking for something more than General English to teach your learners?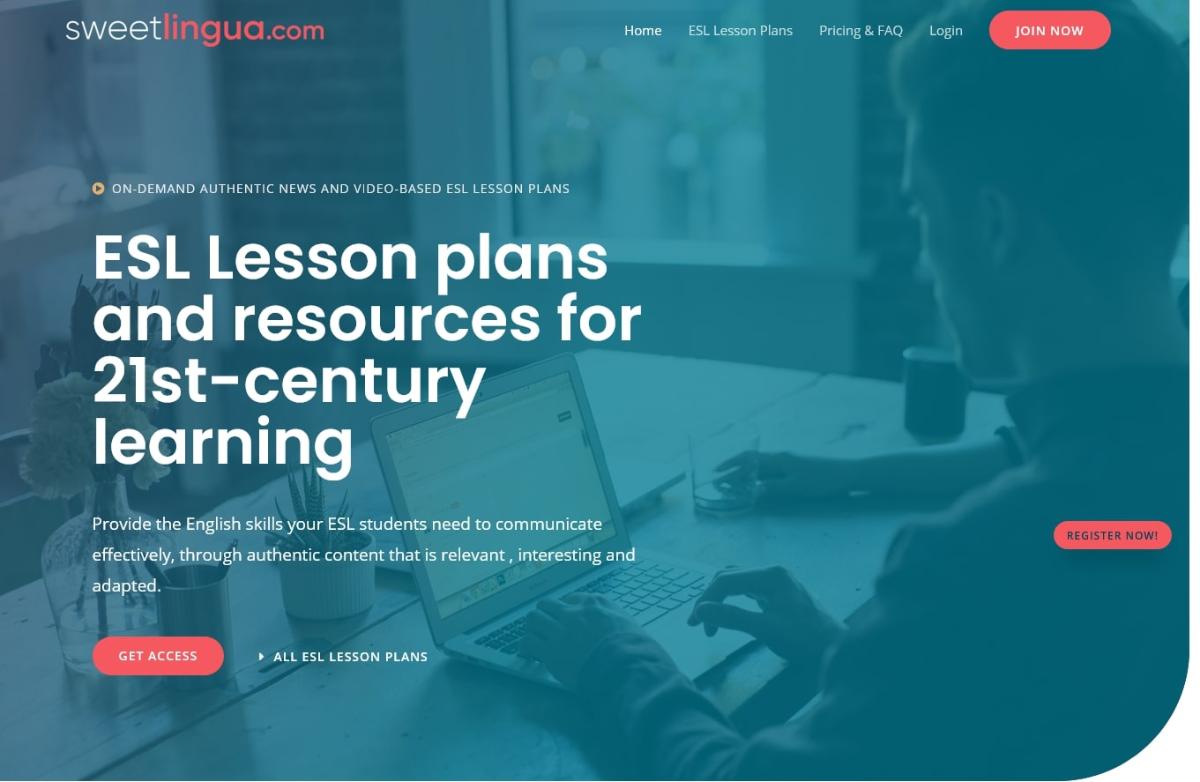 Academic and Professional English lesson plans simplify everything…
Overwhelmed by the need to continually develop new learning materials?
Tired of outdated and inflexible ESL textbooks?
Wish you could engage your ESL learners with more authentic materials?
Sweetlingua.com has something for you
When you want ESL learners to engage with the language and get them on the path to fluency, it can be challenging. There are only so many hours in the day to develop new and engaging content and finding an approach that works for everyone can feel like the job that never ends. That is why we have developed a simple approach that allows you to:
Engage every ESL learner from day one
Motivate every student to fulfill their potential
Teach in a way that provides them with relevant 21st Century Skills
Designed to open up language
Helping students master English communication skills that is relevant to their careers or studies, is one of the most rewarding things you can do. So, what better way to do so than by providing them with authentic material that is relevant and adaptive to their needs?
That is why, we have created an easy-to-use subscription service that delivers exactly what you need:
Regularly Updated Lesson Plans that give you everything you need to teach the smart way
Relevant Content that engages every learner from the moment they get started
Flexible Options so you can easily select a lesson plan based your students' needs.
When you want to try a simpler approach to teaching, there is only one question you need to ask…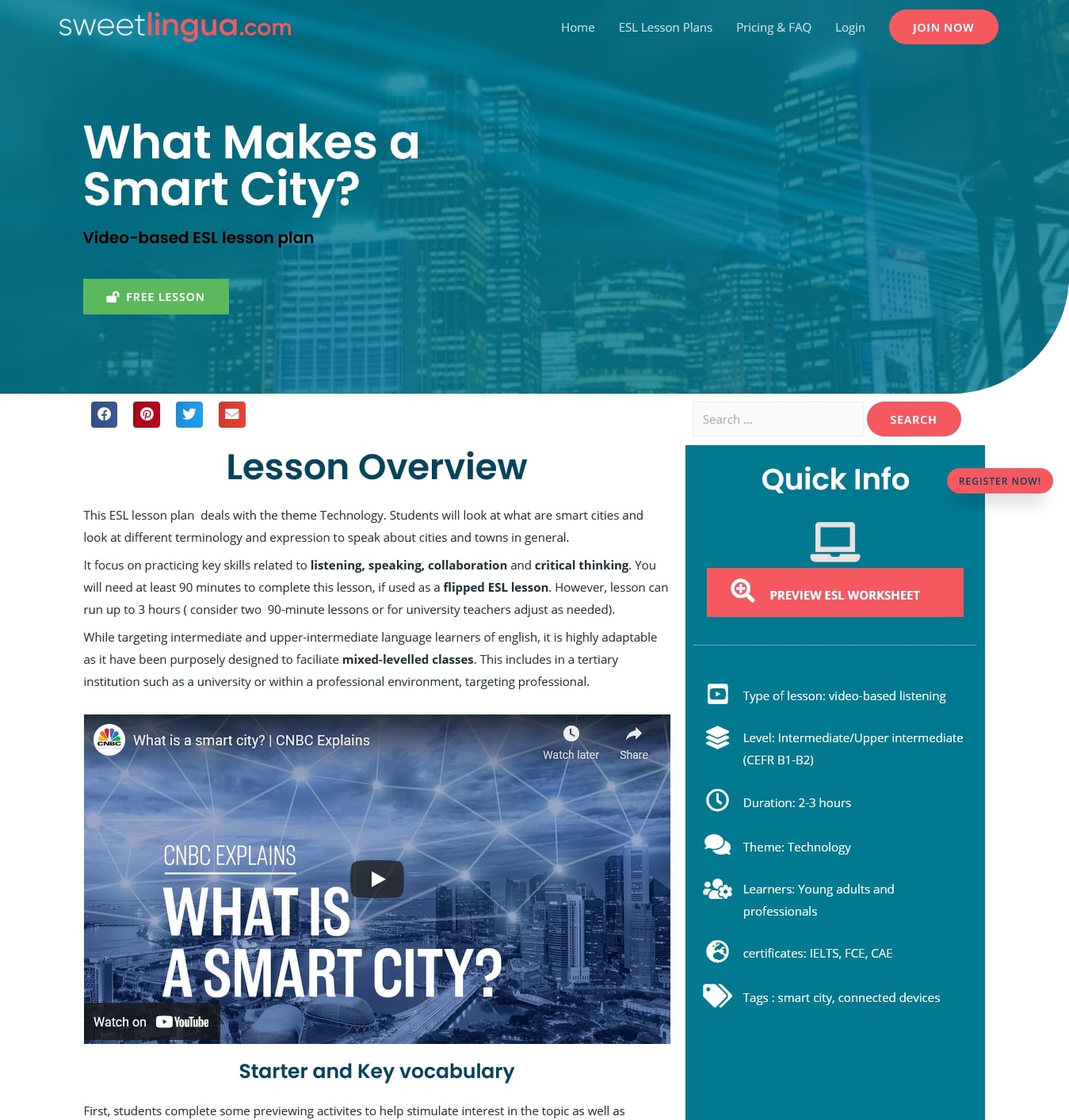 Ready to engage every learner?
Created by ESL teachers who have real-life classroom experience, sweetlingua.com is by your side. All you have to do is pick your plan and get started:
Basic: Start for FREE and start trying out some of our engaging lesson plans.
Standard: Need more? Level up and get everything you need to make a difference
Organization: Have a team? Bring them all on board
Why Wait?