Are you a language School Agent located in Spain, Portugal or Italy? Promote Prolingo online English school courses in your country and earn up to 20% commission working from home!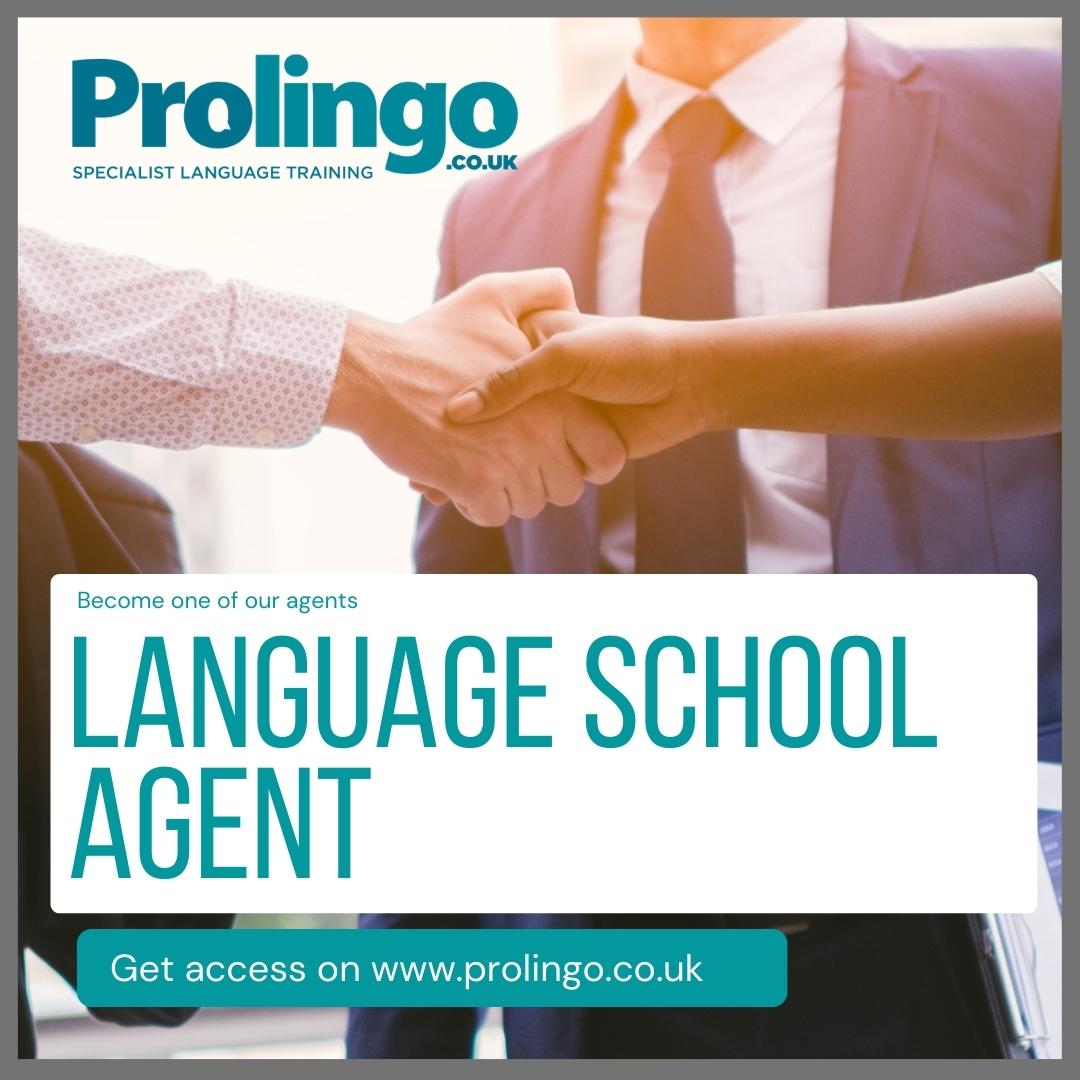 We're looking for Agents to bring new students to our online English Language School.
Being a Prolingo Agent means you can work from anywhere, at whatever time suits you and earn up to 20% commission on each new student that enrols on a course!
The job is 100% working from home but you have to be located in Spain, Portugal or Italy.
Prolingo UK - online language school, is looking for a Spanish, Portuguese and Italian speaking Agents (level C1/C2) with a strong level of English with our students from Spain, Portugal and Italy.
If you are interested in becoming one of our agents, you can earn up to 20% commission on all new enrolments.
- Following up monthly on our students' progress via phone and emails
- Responding to all questions directly or by relaying to our Customer Service by email/chat
- Supporting Prolingo Client Satisfaction Managers when necessary
- Providing students with advice on how to achieve personal and company learning targets
- Motivating and guiding our students through our online school
- Presenting the different school features and options to provide a customized service
- Overcoming student objections by giving personal solutions manage time and progress
- Meeting the operations requirements of quality and productivity of customer support services
- Following the processes and procedures in place
- Keeping track of students' feedback
- Providing our students with technical advice and solutions to ensure they have the best learning experience.
To be successful in this role:
- Excellent writing and speaking skills in Spanish, Portuguese, Italian and English.
- Highly responsible with a very strong sense of ownership.
- Focused on students' satisfaction.
- Positive attitude with the will to investigate and find solutions to any problem.
- Team, and entrepreneurial spirit.
- Cultural awareness and interpersonal skills that establish trusted advisor-relationship with students.
- Detail-oriented, patient, organized, and proactive.
- Time management skills with a sharp sense of priorities.
- Constantly striving for improved quality and results.
- Strong computer and Internet knowledge.
- Comfortable and agile with working on various electronic platforms every day.
- Excellent at multitasking.
Prolingo is a specialist English language training online for Business and Career Advancement for a wide range of professions, as well as General English and Exam Preparation courses. We keep our online classes small, ensuring our students get the attention they need, whilst still gaining the many benefits of interacting with fellow students.
We offer English exam preparation classes for the most globally recognised courses:
Primary English Certificate (PET)
First Certificate in English (FCE)
Cambridge Advanced English (CAE)
Business English Cambridge (BEC)
International English Language Testing System (IELTS)
Prolingo provides students with an individually tailored study plan for reading, writing, listening, grammar and speaking. We have a team of dedicated qualified teachers with experience in both teaching and professional environments and all are DBS checked.
If you have the resources and the commitment to provide a first-class quality service to international students, we would like to hear from you.
To find out more please visit our website
www.prolingo.co.uk
or enquire via the link or button below.
Please contact:
Dani Ramos
+44 7704627 503