Spain: Great opportunity to acquire a very successful & well established language school in a lovely Mediterranean village in Axarquia, Malaga. Due to Covid, selling price reduced.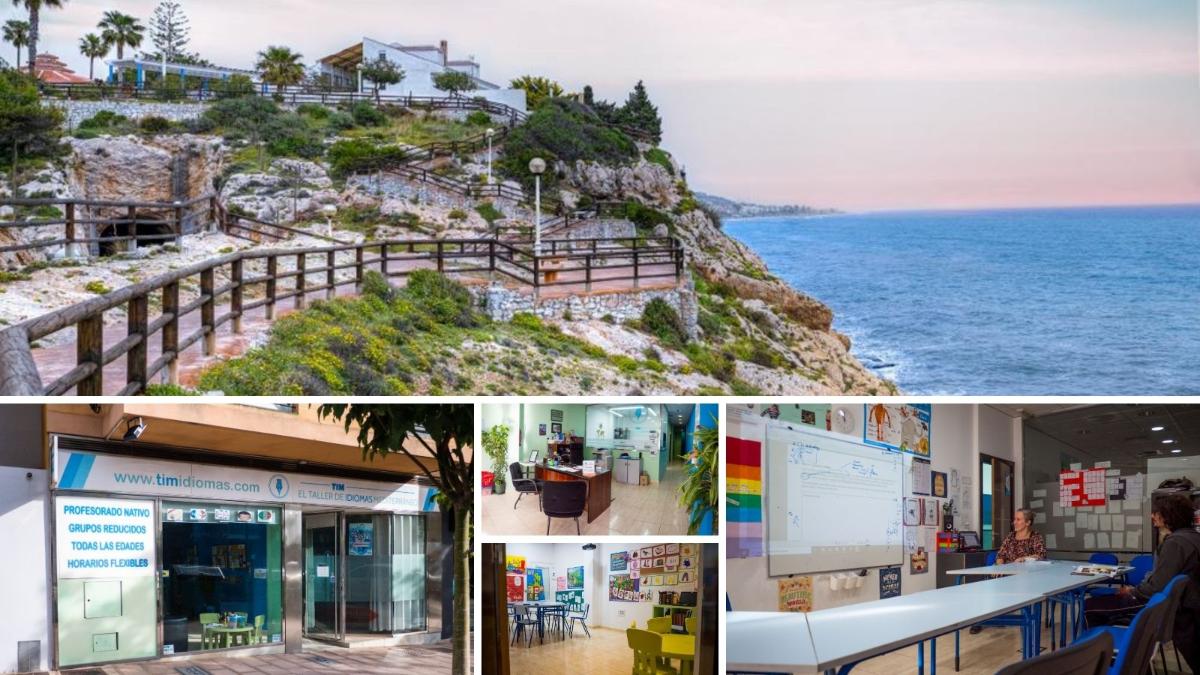 Great opportunity to relocate to the sunny East coast of Malaga in Spain, in a village where 93% of the population are Spanish in need of learning English. Rincón de la Victoria has experienced a great demographic growth and it has been listed in second position in Malaga in terms of wealth per capita.
The school was established on the main avenue of the village (40.000 inhabitants) in 2014 and we are already well known. In this time we have specialised in Cambridge preparation, developing strong relations with the closest platinum centre (Exams Andalucia). We have always kept a high level of quality in our teaching with a communicative approach carried out by our teachers.
The school (180 sq.m.) has four large classrooms and it is adapted to hybrid teaching (LAN connection in every classroom with fiber cable). It is fully furnished: projectors, desktops and laptops as well as whiteboards. It complies with the present regulations to keep social distancing and still accommodates 10 students per classroom. We have a wide reception with a very welcoming waiting area. We have as well an office that can be adapted as a small classroom for two or three more students or as a staff room. The building is rented, the owner is aware of the selling and happy to keep the terms of rental.

Today the school has 190 students and is still growing as people are still signing up for the academic year! We have maintained 75% of our clients despite the COVID situation. We are looking forward to returning to our 250+ students and to keep growing, as we have over the past six years.
The staff: we have three full time teachers (one of them is DoS and co-owner) and a secretary. The school is active 12 months a year, as we have succesfully launched summer intensives with a population that triples in the village with people coming from other Spanish cities. Both co-owners are happy to stay for a smooth handover in terms of both training and paperwork if needed.

In the academic year 2018/19 we had excellent prospects and a net profit of 27.000€.

Due to the Covid situation we have reduced our selling price to 79.000€.
Eye For Business
Businesses For Sale
ELT Franchises