Spain: Well-established English and French language academy in the centre of Granada for sale. Within walking distance to universities, shops and many tourist interests and a 2-minute walk to public transportation.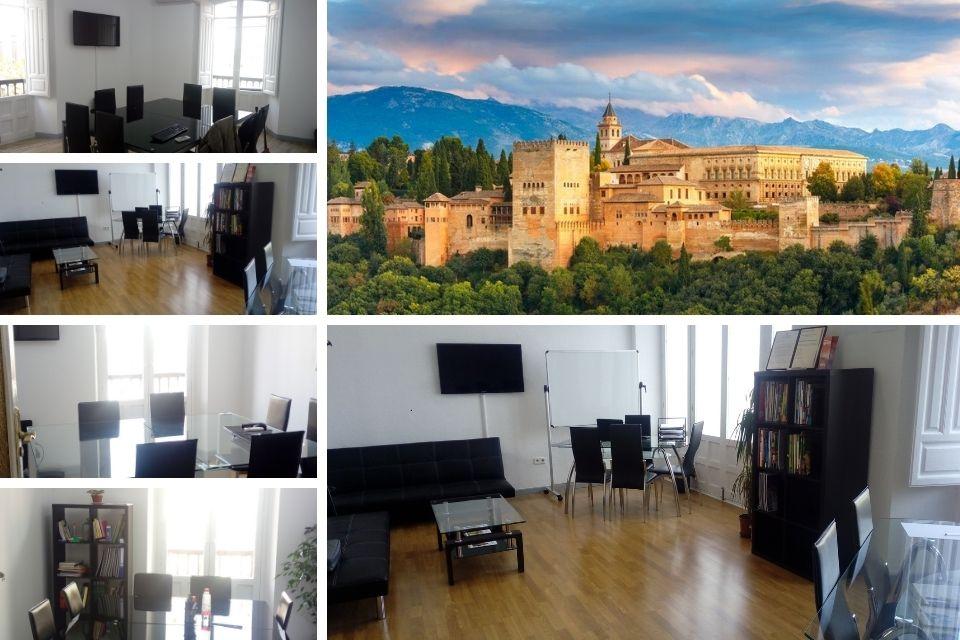 We have 8 classrooms of various sizes and 2 reception areas, the bigger of which could be used as a large classroom. All our rooms are equipped with a laptop with a fibre-optic internet connection, a big-screen TV, a whiteboard, 1 or 2 tables which could seat between 4 and 6 people each. Most rooms are exterior with plenty of natural light and lovely views of the Albaycin and beautiful architecture of Granada.
The building and our school have wheelchair access and there is a small kitchen for staff. The space complies with regulation and has obtained the business license to operate as an academy. The premises are rented with the owner happy to carry on with the same agreement.
The school has a database of approximately 1500 students who have studied in the academy since it opened in 2012. This academic year we have had approximately 100 students. We are a Cambridge Exam Preparation centre and many of our students wish to sit the Cambridge Exams as well as the DELF and DALF in French. We currently do not offer young learner classes.
In the current situation with social distancing measures required, the school has moved to online learning to meet the needs of the student body preparing for their exams.
Opportunities to further develop the business exist in this vibrant city, which attracts students from around the country for university studies, as well as students from around the world for Spanish studies.
The academy has great potential. The asking price is €49,000.
Please contact us for more information.
Eye For Business
Businesses For Sale
Businesses Wanted
ELT Franchises